El Proveedor de Soluciones de Publicidad en Vídeo AdPlayer.Pro Agregará Nuevos Variaciones de Formatos Out-stream
by ExchangeWire PressBox on 31st Mar 2022 in News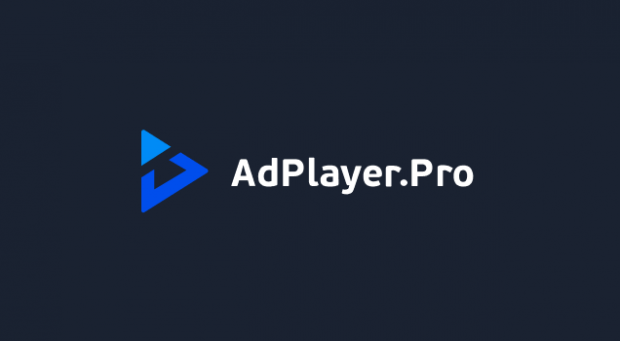 AdPlayer.Pro, un proveedor global de soluciones de publicidad en vídeo digital, está ampliando su tecnología para incluir nuevas variaciones de los formatos de publicidad en vídeo out-stream de la compañía
Según el anuncio oficial, el próximo lanzamiento implicará principalmente las nuevas capacidades funcionales para integrar pausas publicitarias de video específicas en los formatos de publicidad out-stream, como InPage, InView y otros.
Las opciones precisas de configuración de pausas publicitarias estarán disponibles tanto a través del código JS del reproductor de publicidad en vídeo como de la plataforma de publicidad en vídeo de AdPlayer.Pro.
Como afirmó Anton Liaskovskyi, CEO de AdPlayer.Pro, las funciones que se lanzarán próximamente tienen como objetivo permitir que los socios de la compañía en el lado de Supply tengan más flexibilidad, cuando se trata de la configuración de campañas de publicidad en vídeo out-stream dentro de sus propiedades digitales.
"Sin duda, poder configurar pausas publicitarias en los formatos de publicidad out-stream integrados, como InPage, amplía las oportunidades de monetisación disponibles a los editores. Más importante aún, les permite seleccionar las opciones de publicidad en vídeo que mejor se adaptan, lo que aumenta la visibilidad de los anuncios entre sus lectores, al tiempo que mantiene la experiencia publicitaria de la audiencia comfortable", explicó.
"Aunque esta próxima expansión de los soluciones tecnológicas out-stream es, obviamente, muy esperada, su lanzamiento es solo una de las muchas actualizaciones en los productos de AdPlayer.Pro, programadas para este año", agregó.
Para obtener más información sobre el reproductor de publicidad en vídeo (video ad player) de AdPlayer.Pro visite https://adplayer.pro/solutions/html5player, o comuníquese con business@adplayer.pro.

AdPlayer.Pro
AdPlayer.Pro is a global provider of outstream video advertising tech solutions, including ad-enabled video player technology and a robust video ad server with scalable white-label capabilities....
Powered by PressBox