YouTube Terminates Hong Kong's Only Leadership Candidate's Channel; Amazon Faces Backlash over Charity Work Scheme
by Hannah Dillon on 21st Apr 2022 in News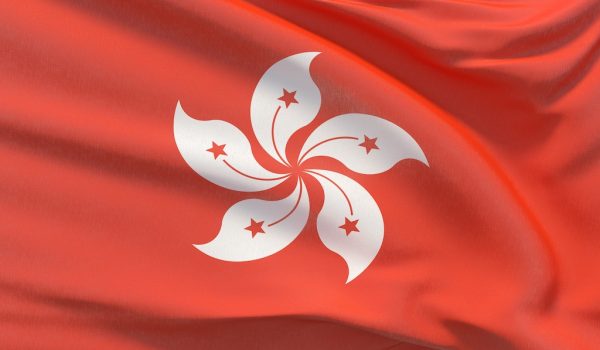 In today's ExchangeWire news digest: YouTube shuts down Hong Kong's sole leadership candidate's channel; Amazon is accused of using its charity work scheme to mask worker injuries; and DuckDuckGo denies claims it is 'purging' search ending results for piracy sites.
YouTube closes the channel of Hong Kong's only leadership candidate
Streaming platform YouTube has terminated the account of John Lee, who is currently running unopposed in Hong Kong. The Google-owned company cited sanctions imposed on Lee by the US as the motivation for the ban.
In 2020, the US sanctioned Lee and other officials in Hong Kong and China for eroding Hong Kong's freedom under a national security law. The law was imposed by Beijing earlier that year and was issued in response to months of anti-government protests in the Chinese territory.
In a statement issued on Wednesday (20th April), a YouTube spokesperson said, "Google complies with applicable US sanctions laws and enforces related policies under its Terms of Service. After review and consistent with these policies, we terminated the Johnlee2022 YouTube channel."
Lee's campaign office has said it was "disappointed" by YouTube's decision, stating that the "termination reflects the flagrant hegemonic tactics employed by the U.S. government. Imposing the so-called sanction on Mr. Lee so as to intimidate him will not in any way affect his strong determination to continue to safeguard national security."
Lee's office, however, has asserted that the removal of his channel would not impact his campaign, commenting "Mr. Lee will continue to use his best efforts to reach out to the public to explain his platform and to hear their views through many different means and channels."
In a separate move, multinational tech conglomerate Meta stated Lee could maintain "demonetised presences" on its social media platforms, Facebook and Instagram. The company added that it had also taken steps to prevent Lee from using payment services. Like YouTube, Meta cited the US sanctions as the reason behind these moves.
Amazon receives backlash over charity work scheme for injured staff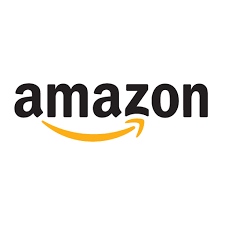 Multinational tech giant Amazon has drawn criticism over its plans to extend a programme to send injured warehouse staff in the US to non-profit groups, such as community kitchens and homeless shelters. Workers' rights advocates argue the scheme is the company's attempt to cover up a safety crisis.
Launched in 2016, the Amazon Community Together scheme covers at least 250 of the company's locations across 33 US states. Injured workers on the scheme remain on full pay and are considered as being on "light duty", taking up voluntary roles for groups including Habitat for Humanity and the Salvation Army. Over 10,000 Amazon workers have been placed on the programme and, according to recent job listings, the tech giant has set out an "aggressive geographic and use case expansion" for the scheme.
Workers' rights groups and the lawyers of injured workers have lambasted Amazon's plans, arguing that the scheme's "light duty" roles serve to mask the number of severe injuries occurring at the company by warping its Lost Time Incident Rate (LTIR). For the USD$1.6tn (£1.2tn) company, reducing its rate of serious injury has become imperative, as conditions at Amazon's warehouses have attracted scrutiny from lawmakers and fuelled employees' efforts to unionise at several US facilities.
Amazon has spoken out to defend its scheme for injured employees, with spokesperson Lisa Campos stating, "The programme is voluntary and the feedback we hear from participating employees and local non-profits is overwhelmingly positive."
DuckDuckGo refutes claims of 'purging' piracy sites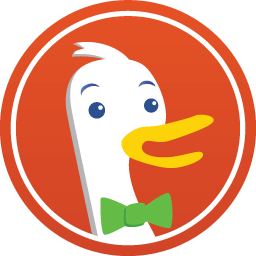 Privacy-centred search engine DuckDuckGo has refused claims it has censored or blocked search results for popular piracy sites, such as The Pirate Bay.
A recent report from TorrentFreak, a piracy news site, claimed that DuckDuckGo had begun to remove search results for The Pirate Bay, FMovies, and other YouTube ripping platforms. Chief executive Gabriel Weinberg quickly took to Twitter to deny these claims, tweeting,"[T]here is a completely made up headline going around this weekend. We are not 'purging' any media outlets from results. Anyone can verify this by searching for an outlet and see it come up in results."
Weinberg continued, "Similarly, we are not 'purging' YouTube-dl or The Pirate Bay and they both have actually been continuously available in our results if you search for them by name (which most people do)," attributing search issues for file-sharing sites to a bug on one of its custom features.
This is the second time DuckDuckGo has been accused of manipulating its search results in recent months. Following the invasion of Ukraine in February, sites spreading pro-Russia propaganda appeared to be down-ranked by the search engine, drawing criticism from far-right figures who alleged DuckDuckGo had abandoned free speech principles.
The company refuted this stance, with a DuckDuckGo person commenting, "Privacy is our top priority, not supporting any particular [political] or ideological point of view. This isn't censorship. It's just search rankings."
Also in the news:
- Scibids Taps Nadia Gonzalez to Run Global Marketing & Wider Adoption of Paid Media AI for Brands & Agencies
- Entravision & Anzu Announce Exclusive Cross-Platform In-Game Advertising Partnership for Latin America
- Integral Ad Science Expands in South Korea & Appoints Industry Veteran Inwon Park as the Head of Korea Market
- Amobee Partners with SeenThis to Deliver Streaming Advertising at Scale
AmazonCharityChinaPrivacyYouTube