Cohorts and Consented Data for a Post-Cookie Future: Q&A with Julie Vuibert, Permutive
by Grace Dillon on 4th May 2022 in News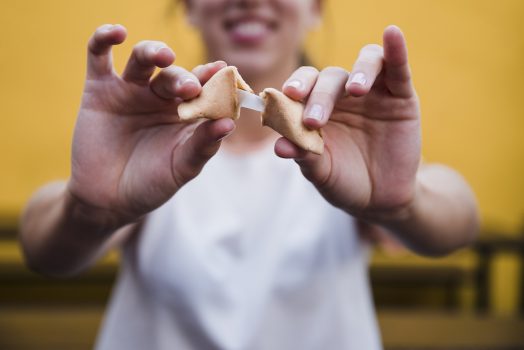 Ahead of ATS Madrid 2022, Julie Vuibert, Senior Customer Success Manager at Permutive, discusses how advertisers can adapt to the deprecation of third-party cookies, the role of consented data in the post-cookie landscape, and the benefits of cohort-based targeting. 
How prepared do you believe advertisers are for the reality of life without third-party cookies?
Advertisers are aware that the era of third-party data is coming to an end and that they need to do several things to solidify their future strategy. There are two main areas they need to focus on – the first is building trusted relationships with publishers; and the second is testing solutions and campaigns with these publishers. We're seeing more briefs coming from advertisers and agencies to get campaigns running with our publishers, so fostering close relationships will be vital. One thing to note is that maturity levels differ by region – I'm working with EMEA clients, and I can see that whilst campaigns are going ahead in the UK and the US, it's a bit more complicated in Europe. Privacy laws vary by region, so data deprecation and understanding differ significantly too.
What will advertisers need to focus on in order to succeed in the post-cookie landscape?
What we're seeing happening in the industry today is about much more than just third-party cookies. It's all about privacy regulators' actions, transparency, and consumer trust. As such, we're focusing on three areas: the first one is cohort-based advertising, where there is no reliance on third-party data and personal information; the second is around enabling both publishers and advertisers to collect and collaborate using consented first-party data; and the third is around the ability for these audience owners to collaborate safely - providing the tools to activate these first-party audiences responsibly.
What part do publishers play in this success?
Publishers have been working on their data strategies since Apple's first announcements on blocking third-party cookies, and have adapted to meet subsequent regulation (and are continuing to prepare for future changes to data laws). For most, the focus has been getting the most use out of their first-party data. And, as we all know, first-party data is vital for understanding who the audience is and so that advertisers can continue to reach consumers, without impacting their privacy.
How important will cohort-based solutions be to the future of advertising? Do you believe that advertisers are investing enough in them at the moment?
Cohort-based solutions will be integral to the future of advertising. But I think it's important to clarify that the purpose of cohorts we are talking about at Permutive are different from Google's cohorts (or Topics, and they are called today). The publisher cohorts that we are referring to are built from publishers' consented first-party data in the publishers' environment, which makes them unique; they offer privacy-first targeting, as users' IDs are not tied to an ad request in the bidstream; and they allow publishers to use their connection with the user to place people into more than one cohort rather than tying a person to a single interest, widening the scope that advertisers have when targeting users.
Cohorts are a stable solution that publishers are already in a position to offer to advertisers. Publishers are able to recognise 100% of their audiences, can create bespoke first-party identities, and with the right tool at their disposal, can match and model advertisers' first-party data.
How important will consented data be to targeting in a post cookie world?
I think there are two parts to pay attention to – first, from an ad tech perspective, every targeted ad impression — from open actions to direct — should be based on consented, non-PII, directly sourced data, and it's premium publishers that hold the key to this consent. Secondly, from an end-user perspective, people want to take control of their data, and they are seeing regulators closing in on that, meaning that websites now need to provide them with options – either consented-based or cookies-based. It's all about the value exchange for content, but also having a choice in what information you share – what we tend to see now is that end-users want to take back control of their own data. It's all about giving them the appropriate options now.
What benefits does cohort-based targeting and consented data offer consumers as well as marketers?
This year, we will see a lot of testing of solutions, and what advertisers will find is that publishers have a wealth of valuable data on their audiences across all borders, including browsers that have already blocked third-party cookies, such as Safari and Firefox. Let me give you some figures, as I think it's always valuable to prove facts with numbers: according to a study that surveyed 9,500 Guardian readers and exposed 350 cohorts to 50 first-party data-powered campaigns, first-party data achieved brand lift that was 65% higher than average. Another example is a campaign for luxury furniture brand Rimadesio, for which The Guardian created a bespoke first-party segment for readers interested in art, architecture, interiors and luxury. This saw consideration increase by 102% and intent uplift of 79%. These are really significant numbers that indicate that cohort-based targeting can achieve strong results for marketers.
How can publishers and advertisers thrive in a post-cookie world?
I think there are three main things that publishers and advertisers should focus on in order to thrive in the post-cookie world. The first one is protecting user data and controlling this data in a way that respects and benefits consumers. Audience owners are the guardians of user data – by ensuring that it is protected, publishers and advertisers will play a central role in the process of discovering, planning for, and activating audiences.
The second is around collaboration – as we move to direct, we need to scale existing relationships. Advertisers and publishers are in control of how audience data is used — be it for insights, activation, or collaboration — and they need the tools and processes to connect media owners and advertisers in order to scale. The objective is to foster collaboration at all levels with controls and permissions.
Last, but not least, is addressability, because both reach and scale are integral to success. Addressability at scale is realised through first-party relationships: publishers and advertisers work much closer together and collaborate on consented first-party data. Audience information used for planning and activation is the same, leading to vast increases in addressability. This is supported by first-party data, trusted relationships on device audience processing, and the concept of publisher cohorts.
---
ATS Madrid 2022 will take place on 11th May at Teatro Amaya. Tickets and further details are available via the ATS Madrid 2022 events hub.
ATS MadridPost-CookiePublisherTargeting