tmwi Appointed by Midlands Air Ambulance Charity as Fundraising Challenges Face the Third Sector
by ExchangeWire PressBox on 10th May 2022 in News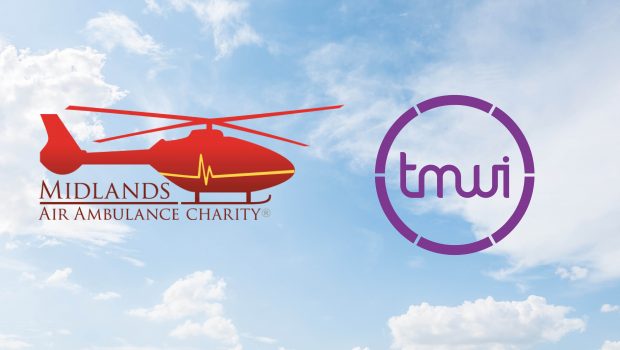 Integrated media agency, tmwi, part of the Oxidise group, has been appointed by the Midlands Air Ambulance Charity to devise an always on programmatic campaign strategy designed to optimise the charity's all important fundraising efforts.
With 53% of British people saying the current financial position in 2022 makes it harder to donate, Midlands Air Ambulance Charity is facing the current competitive fundraising climate head on by devising engaging online fundraising campaigns to appeal to a broader audience of potential donors.
Midlands Air Ambulance Charity operates and funds three air ambulances and three critical care cars covering six Midlands counties including Gloucestershire, Herefordshire, Shropshire, Staffordshire, Worcestershire, and the West Midlands. The charity does not receive funding from the government for its daily missions, so it relies on the support and generosity of local people and businesses.
Helen Stevens, communications and marketing manager for Midlands Air Ambulance Charity, comments: "As one of the busiest air ambulance services in the UK, we respond to some of the most traumatic incidents including road traffic collisions. Our aircraft reach remote locations to attend to patients unreachable by land ambulance and our charity's mission is to provide patients with outstanding pre-hospital care and life saving intervention.
"While there is a desire to donate to charities, the effects of the pandemic and the continuing rise in the cost of living, means the fundraising landscape has become more challenging in recent months. We knew we needed to adapt and broaden our appeal online to counter the effects of the current climate. The team at tmwi immediately understood our brand vision and we are looking forward to the delivery of impactful, targeted campaigns which communicate our brand mission across programmatic display through engaging and innovative formats."
James Leonard, director of digital activation at tmwi adds: "We were delighted that the Midland Air Ambulance Charity turned to us following a referral from another delighted client. Working together with the charity's marketing team, we will ensure that we deliver effective programmatic campaigns, reaching the right audience at the right time, thanks to a finely tuned, targeted and impactful approach which reflects the outstanding, indeed life-saving, work that the charity undertakes."

tmwi
tmwi is an award-winning marketing agency that specialises in the application of bespoke data, creative and technology services to drive long-term business success. Activating brand data, tmwi's agile team builds and executes scalable marketing pla...
Powered by PressBox
CampaignCharityProgrammaticTargeting