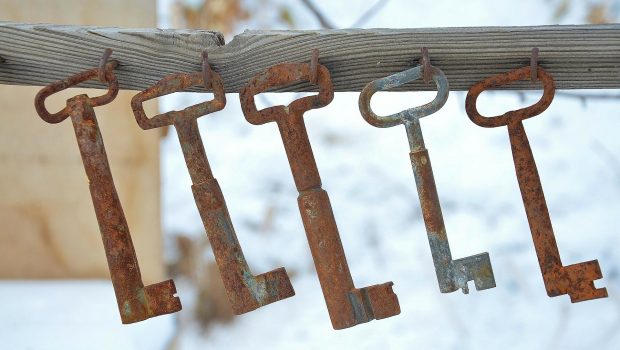 In association with Index Exchange.
On the eve of ATS Madrid 2022, Mario Torija, managing director Spain, Index Exchange, outlines how rebuilding consumer trust and industry-wide collaboration can unlock addressability in the post-cookie ecosystem.
The journey towards addressability in a post-cookie world won't necessarily be an easy one. When third-party cookies are gone, Spanish media owners will still need to maximise the value of their inventory and buyers will still need to reach their audiences to deliver high campaign performance. The ad tech industry has been working for a couple of years now to develop alternatives that will ensure that the open web is prepared to face the deprecation of third-party cookies.
As the industry continues to explore possibilities and solutions, two things need to be kept in mind - first, consumer trust will be key and should remain the focus of how the digital advertising industry approaches any addressability option. Second, collaboration across the ecosystem will be essential as there won't be one solution that fits all. Instead, all players will have to discuss and start running proof of concepts to make sure that we're ready to embrace this change.
Rebuilding consumer trust towards digital advertising
Consumers increasingly mistrust how their data are being used. A recent study from Statista shows that in 2021, only 22% of Spanish consumers declared that social media platforms' advertising are trustworthy. This is a pretty low percentage compared to what we could have expected, and it demonstrates that digital advertising has to increase its transparency to regain consumer trust.
"As we move into the post-cookie era, it's important that consumer trust and privacy remain at the heart of any future solutions we craft or propose. And, from our vantage point, that should come as a relief, not a challenge," says Xavier Garrido - Senior Marketing Digital Executive at El Tiempo. "Bypassing the third-party cookie with something more persistent, and far less transparent, isn't a sustainable strategy and is only going to add more fuel to the fire."
Building a trusted ecosystem
Understanding how this functions is step one, but step two — almost more critically — involves evangelising and championing these solutions.
The fact is, media owners and publishers are the trusted ecosystem, and they're what consumers crave. Publishers must ask themselves how they're collecting first-party data and communicating the value exchange to consumers. Similarly, marketers must ask whether or not people-based marketing is embedded in their marketing strategies (if not, they should be).
As tech providers, our role is to ensure the technology powering these frameworks and marketing techniques are as safe, consented, secure, and effective as possible. Media owners and marketers should continue to focus on creating strong, trusted content that consumers want to read and consume; the rest is up to us.
Fundamentally, marketing as we know it has been disrupted, and it's not going back
As the addressable universe shrinks, budgets will continue to pour into the scarcer addressable universe that remains. When we think about how this will work in a post-cookie world, the conversation shifts to whether or not marketers will return to context.
The key to unlocking the true value of addressability lies in people-based marketing solutions with trust at their core, designed to facilitate one-to-one relationships between publishers and their readers (or brands and consumers). In practice, this looks like foundational frameworks constructed to bring the people-based marketing techniques of the walled gardens into the wider digital advertising ecosystem. Fundamentally, it's a game-changer.
---
ATS Madrid 2022 will take place on 11th May at Teatro Amaya. Tickets and further details are available via the ATS Madrid 2022 events hub.
AddressabilityCookielessPost-Cookie