Gen Z Users Three Times more Likely to Use YouTube than TikTok, Finds Channel Factory
by ExchangeWire PressBox on 12th May 2022 in News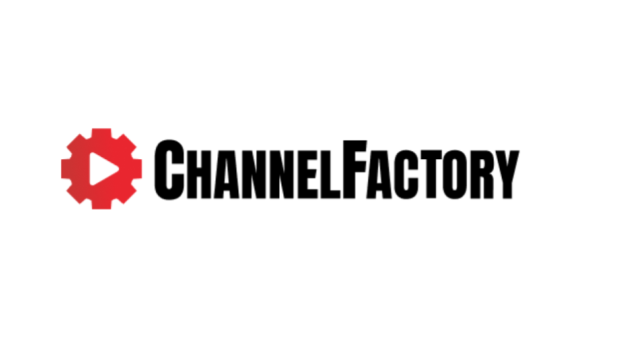 New research from Channel Factory, the global video technology partner leader in brand suitability solutions, sheds some light on how users in the UK have been engaging with the main social media platforms - YouTube, TikTok, Snapchat and Meta (Instagram and Facebook) since the pandemic started until today.
The research reveals YouTube is the most used platform overall with 88% of respondents using it since 2020 - rising to 93% in Gen Z adults (aged 18 - 29).
Meta is a close second with 73% of respondents using the platform, followed by TikTok (54%) and Snapchat (51%). The research also shows that Gen Z users are four times more likely to use YouTube compared to Snapchat and almost three times more likely compared to TikTok. Meta remains the most popular social network among Millennials (aged 30 - 44).
Rob Blake, UK managing director at Channel Factory commented: "As the most popular social media platform, with a key focus on longer form video content, advertisers have numerous opportunities to reach their audience with their key messages. We've also found that adverts that are aligned with the content have a 17% higher return on investment".
Social sharing differences
Some remarkable differences have emerged too, especially with regards to ad sharing behaviours across the different generations. Millennials and Gen X (aged 45 - 60) tend to share a brand video ad when they think its content is relevant to their friends or family members (64% and 57% respectively), whereas Gen Z users are more inclined to share ads that they find 'funny' (59%) or 'creative and cool' (57%). "It seems that adverts are not only influencing the next generation's purchasing decisions but also providing a meaningful way for them to interact with their peers, express themselves and shape their identity," added Blake.
Social media shopping
Turning to interesting shopping habit trends from social media advertising, Meta Image Ads are currently the first choice for users to shop on socials (32%). This is particularly true amongst Millennials who prefer Meta Image Ads and Meta Video Ads (41% and 35% respectively).
Gen Z mainly engage with Meta Image Ad (40%), TikTok video ad (40%) and YouTube video ad (32%). Across all generations, Meta is considered the easiest shopping platform (44% of respondents ranked it first), followed by YouTube (25%).
"Our research makes clear that there are significant differences in how users, particularly across the different generations, engage with a shop on the various social channels. It is crucial for advertisers to stay on top of these trends in order to deliver impactful campaigns that will convert," Blake commented.
Social Content Consumption
Apart from relaxing and watching entertaining videos, users turn to YouTube to discover something new, unusual or surprising (35%) or to find out information about a topic of interest (35%).
When it comes to content preferences by generations, the most popular YouTube content, besides music and entertainment, for Gen Z is lifestyle and family-related (44%), and technology-related for both Millennials (31%) and Gen X (37%). On TikTok, both Gen Z (47%) and Millennials (41%) prefer lifestyle and family content, whilst Gen X is more interested in beauty (30%) and sport-related content (30%). Finally, on Meta, lifestyle and family content is very popular among Gen Z (47%) and Millennials (56%) , whereas Gen X is more inclined to watch sports (35%).
Rob Blake stated, "understanding the types of content that the different generations are consuming can help brands and advertisers focus their advertising outreach. Furthermore, brand suitability can ensure that the adverts and content are working in harmony for the best results".
To learn more about Channel Factory and to view the full report, click here.
AdvertisingResearchSocial MediaTargeting