Meta Sued over Preteen's Eating Disorder; Stripe President Hits Back at Claims of Unfair Competition
by Hannah Dillon on 8th Jun 2022 in News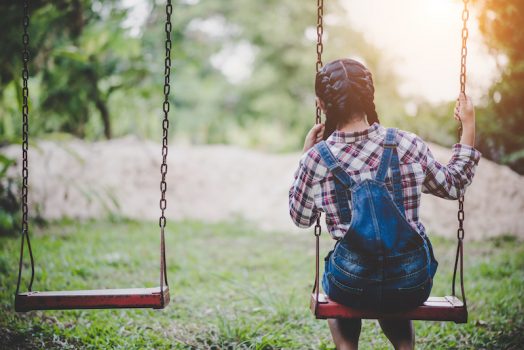 In today's ExchangeWire news digest: Meta faces legal action for Instagram's damaging impact on a preteen's mental health; Stripe co-founder John Collison denies claims the firm operates unfairly; and the EU rules that all smartphones must use USB-C chargers by 2024 in a possible blow to Apple.
Family sues Meta for catalysing daughter's eating disorder
Meta is facing legal action over allegations that its image-sharing platform, Instagram, ignited an eating disorder, self-harming behaviours, and suicidal thoughts in a preteen girl.
Filed in the US District Court for the Northern District of California on Monday (6th June) by the Social Media Victims Law Centre, the lawsuit concerns teenager Alexis Spence. Spence created her first Instagram account without her parents' knowledge at the age of 11, despite the platform's minimum age requirement of 13. According to the case, Instagram's algorithm immediately exposed Spence to content glorifying anorexia and self-harming, causing significant damage to her mental health.
Now aged 19, Spence has been hospitalised for anorexia, anxiety, and depression, and is struggling to recover from self-harming behaviours due to what the complaint describes as, "the harmful content and features Instagram relentlessly promoted and provided to her in its effort to increase engagement."
In support of its complaint, the lawsuit makes numerous references to the Facebook Papers, leaked documents from Meta exposing the firm's awareness that Instagram worsens mental health and body image amongst its users, particularly teenage girls. Previously unpublished documents from the leaks in which the company referred to "tweens" as "herd animals" who "want to find communities where they can fit in," have been cited by the case to prove Meta's intentions to draw younger, vulnerable users to the platform.
"If you look at the extensive research that [Meta] performed, they knew exactly what they were doing to kids, and they kept doing it," commented Matthew P. Bergman, the founder of the Social Media Victims Law Centre and representative for the Spence family. "I wish I could say that Alexis' case is aberrational. It's not. The only aberration is that she survived."
Stripe co-founder denies allegations of unfair competition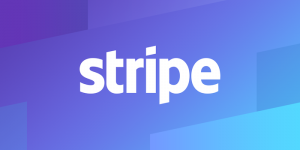 John Collison, co-founder and president of USD$95bn (£75bn) fintech company Stripe, has hit back at rivals' claims that it participates in unfair competition.
The firm has been accused by other financial tech firms, including one-click checkout service Bolt and data transfer network Plaid, of abusing its market presence to push smaller companies out of the market. Bolt's founder and former CEO, Ryan Breslow, went as far as to describe Stripe as a "mob boss", accusing the Irish-American company of colluding with investors to block competitor firms.
Similarly, Plaid's CEO Zach Perret took to Twitter in May to accuse Stripe of using information from interviews with Plaid to launch a similar open-banking feature, "Financial Connections." Perret has since deleted his Tweet on the matter.
Speaking on Tuesday (7th June), Collison described himself as "pretty unapologetic" about the firm's move to launch features similar to rival fintech companies, stating that it is "how the economy works." The co-founder also stated that claims Stripe holds a monopoly on the market were "ludicrous and disprovable", citing PayPal and Ayden as significant fintech competitors.
In 2021, Stripe processed transactions amounting to USD$640bn (£510bn), a surge of 60% from the year before. Whilst investors have speculated that the firm may eventually list publicly, Collison has maintained Stripe is "very happy" to remain private.
EU rules all smartphones must use USB-C charger by 2024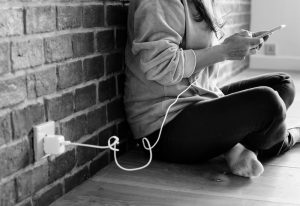 The EU has mandated that all smartphones must use a USB-C port for charging by autumn 2024. The move, which has been years in the making, could be a blow to tech giant Apple, whose iPhone does not have this type of connection.
The EU stated that the ruling is intended to reduce electronic waste and hassle for consumers, enabling smartphone users to use older chargers for new devices. The law will apply to "all small and medium-sized portable electronic devices", including mobile phones, tablets, cameras, keyboards, speakers, headphones, headsets, and earbuds.
Alex Agius Saliba, a member of the European parliament since 2019, commented, "Today we have made the common charger a reality in Europe. European consumers were long frustrated with multiple chargers piling up with every new device. Now they will be able to use a single charger for all their portable electronics."
While the European parliament and European council are yet to approve the ruling, it is anticipated that it will be greenlit without issue. Should the ruling be approved, it would mean that Apple would be forced to adapt its iPhone design to include a USB-C charging port to remain in the European market, which accounted for 56 million of Apple's 241 million global sales of iPhones in 2021.
Apple has long-opposed the EU's attempts to force USB-C on its devices. In a statement to Reuters last year, the company said,  "We remain concerned that strict regulation mandating just one type of connector stifles innovation rather than encouraging it, which in turn will harm consumers in Europe and around the world."
Meanwhile, the BBC reports that the UK government has no plans to follow in the EU's footsteps. 
Also in the news:
- Adelaide Raises a $7M Seed Round, Led By Human Ventures, To Restructure The Future Of The Attention Economy
- Merkle Appoints Ellie Ratcliff to Director of EMEA Adobe Alliance
- Smart AdServer Rebrands as Equativ
- Scibids Appoints Ad Tech Veteran Erich Wasserman to Its Board
AppleEUFintechLegalMetaSocial Media