Adelaide Raises a $7M Seed Round, Led By Human Ventures, To Restructure The Future Of The Attention Economy
by ExchangeWire PressBox on 7th Jun 2022 in News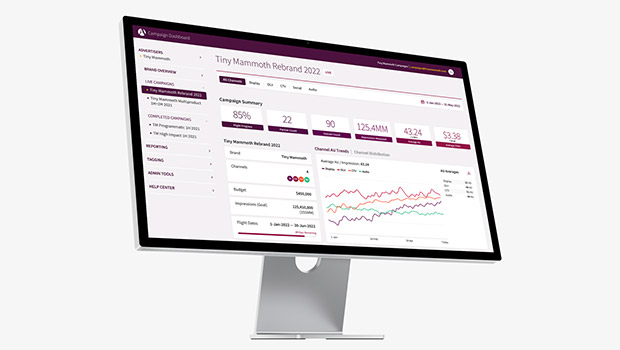 Adelaide, the leader in attention-based media quality measurement, announced a USD$7m (£5.5m) round of seed funding led by Human Ventures. This brings the total amount of financing raised to date to $9.5m (£7.5m).
Adelaide is trusted by the largest brands in the world to measure billions in media spend. In addition to this seed funding, Joe Marchese, general build partner at Human Ventures, will join the board, bringing 20 years of experience in digital media. As an exited founder and former executive at 21st Century Fox, where he was president of advertising revenue for Fox Networks, Joe's strategic support for Adelaide will be critical in how it builds technology for consumers and brands who are thinking critically about how they spend their time and attention. 
"Properly valuing human attention has always been core to media's evolution, and the entire industry is at an inflection point," says Joe Marchese. "The attention economy is about every human's most valuable, non-renewable resource: their time. That makes attention to every company's employees, customers, and partners most valuable resource as well and in a market where everything is tightening, it has never been more important for advertisers to understand the quality of their media."
Adelaide's industry-first omnichannel media quality score, called AU, is used in all stages of media planning and buying. AU ratings are built using machine learning and informed by attention metrics to predict business outcomes. Adelaide's vision for AU is to replace viewability with a far more accurate measure that works outside of scrollable environments and has been proven to drive 40-80% improvements in outcomes for brand advertisers.
Adelaide was founded on the premise that there's a quantifiable way to make media decisions that goes beyond hygienic metrics like viewability and video completion rate. These metrics don't reflect the value of an impression or media opportunity because they don't gauge the effectiveness of authentic media attention. Steeped into the company's DNA is the expertise from Marc Guldimann, CEO & founder, who has been a leader in the attention space since co-founding Parsec seven years ago and The Attention Council in 2019. Adelaide has doubled in size and grown revenue over five times since their angel funding in early 2021.
"The future of the attention economy will require a new generation of transparency to capture attention measurement," says Marc Guldimann, CEO & co-founder at Adelaide. "This capital will allow us to serve the needs of our agency and brand partners as we continue to refine AU to create the most precise metric to measure media quality."
AU is the choice of some of the biggest brands globally for media measurement, including Mars, NBA, Microsoft, Anheuser Busch, Coca-Cola, and Visa. Last year the NBA, Mediahub, and Adelaide conducted groundbreaking work proving the cross-channel efficacy of AU driving brand lift and tune-in with a single metric.
The funding will be used to accelerate Adelaide's geographic expansion. The company will be expanding its footprint and opening offices in Chicago and Los Angeles. Additional investment will be focused on expanding the product, making 'AU' available in demand-side platforms (DSPs), supply-side platforms (SSPs), media mix modelling (MMM), and other channels. 

Adelaide
Adelaide is a leader in the rapidly growing field of evidence-based media quality measurement. Adelaide's attention-based metric, AU, helps advertisers make better media investment decisions. AU is an omnichannel metric that evaluates thousands of ...
Powered by PressBox
AttentionDigitalFundingMeasurement