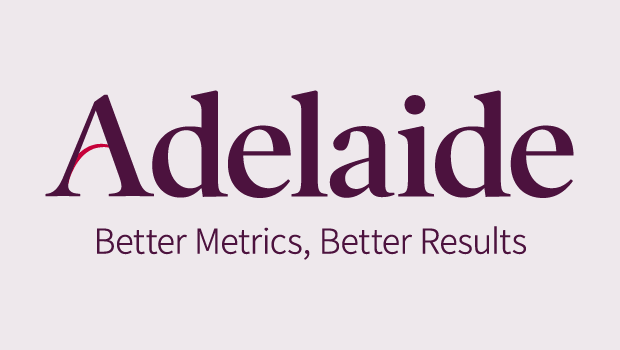 Independent advertising agency Fitzco today (June 16th, 2022) announced a partnership with Adelaide, the leader in attention-based media quality measurement, to integrate attention metrics into its media measurement and buying practice. 
With access to Adelaide's AU attention metric, Fitzco can help its clients increase the transparency of media quality across their campaigns.
Earlier this year, Fitzco and Adelaide kicked off their partnership with AU measurement for Southern Company, a leading American energy company serving over 9 million customers through its subsidiaries. Maintaining and growing credibility in the energy space is difficult to measure over time. It's not as simple as a one-time transaction on a website or visiting a retail location. 
Adelaide's AU is an omni-channel metric that measures thousands of media quality signals to predict a placement's ability to capture attention and contribute to business-level outcomes. Southern Company is currently piloting AU measurement for a brand campaign across display, OLV, walled garden, and CTV media. 
"AU has provided deeper insight into which elements of our media buy offer the greatest value and opportunity to capture attention," said Ellen Manners, account manager at Southern Company. "With a more comprehensive read on media quality, our teams can make strategic cross-channel investment decisions that achieve real business impact."
Determining where to invest is getting more complicated by the day. Advertisers, data companies, and publishers alike are challenged to deliver high-quality, connected experiences while protecting consumers' privacy. 
"To add to the complexity, attention is fleeting as we're multitasking more than ever. A 2020 Activate study said we fit the equivalent of 31 hours into a 24-hour day. This makes it critical to focus our investment where our clients can make the most bottom-line impact on an impression-by-impression basis," said Claire Russell, Head of Media at Fitzco.
Eliminating waste benefits all parties involved — it ensures better use of advertising dollars, rewards good content, provides a better user experience, and helps the environment too. 
"Recently featured in Digiday, a study we conducted with ad tech firm Scope3 found that applying attention to media planning creates 14% fewer emissions than using viewability as a metric. By leveraging AU to prioritise more effective media, brands can ultimately reduce waste," said Marc Guldimann, CEO at Adelaide. "With this partnership, we're excited to help Fitzco and conscientious advertisers like Southern Company develop media buying practices that drive better brand, business, and environmental outcomes."
For more information, please contact:Kaitlin Nizolek kaitlin@adelaidemetrics.com

Adelaide
Adelaide is a leader in the rapidly growing field of evidence-based media quality measurement. Adelaide's attention-based metric, AU, helps advertisers make better media investment decisions. AU is an omnichannel metric that evaluates thousands of ...
Powered by PressBox
AttentionMeasurementPartnershipTransparency