Reach Adopts LiveRamp's Authenticated Traffic Solution to Power People-Based Advertising
by ExchangeWire PressBox on 8th Aug 2022 in News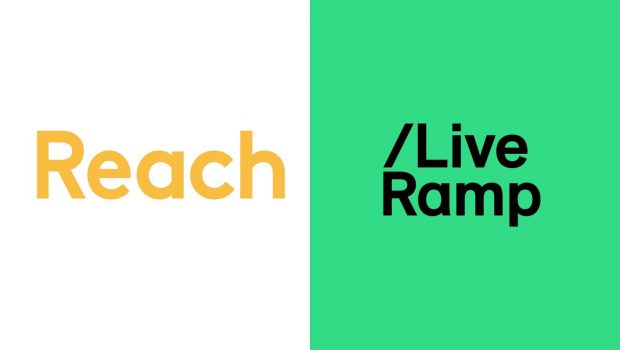 Today (August 8th, 2022), LiveRamp, the leading data enablement platform, announces a strategic partnership with Reach, the UK's largest commercial, national, and regional news publisher to use its Authenticated Traffic Solution (ATS). 
ATS enables the world's top marketers to buy authenticated inventory from Reach without relying on third-party identifiers such as third-party cookies, mobile ad IDs or IP addresses. 
With 130+ brands and 10+ million registered users, Reach prides itself on delivering the best content to its audience. Amidst critical industry changes, such as third-party cookie deprecation and industry regulations, using ATS allows Reach to continue to build authenticated direct relationships with individuals while also enabling safe, secure programmatic targeting on its inventory, without the use of cookies.  
Reach joins over 1,000 publishers and distribution partners who have integrated with ATS, along with over 400 of the world's leading advertisers who can activate campaigns leveraging authenticated inventory. 
By increasing addressability available to advertisers and brands, publishers can increase inventory yield due to the higher value of their authenticated audiences. Furthermore, ATS's neutrality and interoperability gives both publishers and marketers choice and control in terms of how they want to buy and measure media and connect their data across the open internet. Critically, publishers and their marketers are able to leverage first-party data in a safe and privacy-centric manner and develop transparent relationships with consumers, without the risks of data leakage.
Ryan Afshar, head of addressability UK at LiveRamp said "Reach has already done a lot of hard work to test identity solutions, and we're proud that ATS has proved itself to be their solution of choice. 
LiveRamp analysis has shown unequivocal proof that marketers are willing to pay a premium to transact on authenticated inventory and enable people-based marketing - which boosts monetisation. With ATS, publishers can take action today to improve business results, as we head towards a cookieless future."
Terry Hornsby, Reach group digital and innovation director, commented: "LiveRamp is one of the biggest companies in the identity space , and using their ATS tool enables us to improve addressability and drive better campaign performance across key KPIs. We need to meet our customers at every stage of their journey, whether that's moving house, getting married, or embarking on a new hobby.  
ATS is the type of solution that makes the internet a really exciting place again. Audiences really value transparency and preference, and using this tool allows us to continue building trusted and valuable exchanges with our users." 

LiveRamp
LiveRamp is the leading data connectivity platform for the safe and effective use of data. Powered by core identity resolution capabilities and an unparalleled network, LiveRamp enables companies and their partners to better connect, control, and act...
Powered by PressBox
InventoryPartnershipTransparency