Senior Data Industry Leaders Join Evorra to Help Drive Simple Responsible & Addressable Data Marketing at Scale
by ExchangeWire PressBox on 12th Sep 2022 in News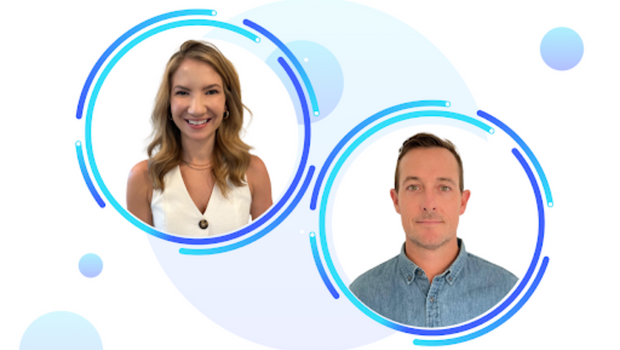 Today, (September 12th, 2022)  Evorra, a SaaS marketplace for brands and agencies to build and scale addressable and compliant audiences simply, is pleased to announce the addition of two senior team members. Andrew Dumas and Brooke Inman, both ex-ShareThis, will help scale and operationalise Evorra's global, privacy-first, data platform.
Andrew Dumas, SVP of data partnerships at Evorra, will lead both new data partner relationships globally and play a pivotal role in the senior leadership team to define and deliver overall data strategy and data value propositions across the Evorra platform. 
Andrew has for the last 12 years been a pivotal force behind the ShareThis success story. As the first hire into their data commercialisation team, he went on to build out both the media sales operation to +USD$40m(£34.43m) in revenue and led the company's pivot into Data-as-a-Service (DaaS) in 2016. Over a six year period post-pivot, Andrew built out key data partnerships across the ad tech ecosystem globally; established the London office; ran the US-based DaaS sales team and took responsibility for all international data monetisation.
"I am excited to join the senior team at Evorra", said Andrew. "I look forward to helping bring its vision for compliant, fully addressable, and easy to use data to agencies and brands globally. Evorra brings unique innovation to the data advertising industry, which it has needed for a long time.  Kean to help drive transformation with Evorra, which improves not only the way brands and agencies procure data, but also gives supply partners control, transparency, and scaled monetisation."
Brooke Inman, VP of data operations at Evorra, will lead all new data partner evaluation, management, and onboarding. She'll provide a crucial leadership role between the commercial and technical aspects of the business, helping to ensure all new data partners meet the stringent data requirements set by Evorra to ensure compliant data monetisation at scale. 
Brooke has worked across the data, technology, agency, and supplier ecosystem over her 12-plus year career. From her early days at Universal Mccann, helping to lead the Microsoft account, she then took a senior role at the Twelvefold Collective (formally Buzzlogic) where she honed her skills on scaled and commercial aspects of media and data selling in multi-party environments.  When an opportunity arose to work in the dynamic and rapidly expanding ShareThis team, Brooke took the opportunity to direct West and Midwest media services eventually helping to lead its transition to data services alongside Andrew Dumas' leadership. Brooke helped spearhead the revenue operations and account leadership teams for ShareThis' data products managing multiple data platforms, data buyer integrations and relationships.
"Evorra is on an exciting  journey to bring scaled, compliant data to the agencies and brands globally.  When I looked into their vision of absolute simplicity, true interoperability and without the complex technical weight of other approaches, I knew I had to be part of it. I am excited to bring years of global data operations experience to the team and help to deliver both leading data partnerships to Evorra's growing global demand from brands and agencies."
Aaron Ritoper, Evorra's co-founder/CEO, stated on the joining of Andrew and Brooke "It is quite humbling when two such accomplished and well regarded professionals decide to join the journey my co-founders and I have embarked on. What struck our entire team when talking with both Andrew and Brooke was their depth of experience, global perspective, and real working knowledge of what it takes to build a global data business from the ground up. Their excitement about joining Evorra was only matched by ours."

Evorra
Evorra enables brands and marketing teams to build or monetise addressable, first-party audiences at scale. It allows digital advertising, leveraging clean-room technology, without compromising scale, cost, transparency, or privacy.
Brands and age...
Powered by PressBox
AddressabilityAgenciesAppointmentBrandsData