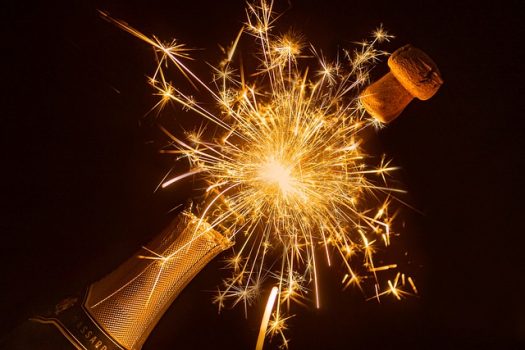 Celebrated at the magnificent Banqueting House in Whitehall, The Wires 2022 saw more than three hundred of ad tech's finest gather in the hope of taking home one of twenty-one prestigious awards. With an enrapturing talk from special guest Ruby Wax OBE, ExchangeWire's sixth annual awards programme pulled out all the stops to reward today's trailblazers in media, marketing, and commerce.
Winning five-times over, digital advertising company Quantcast dominated the night, taking home awards for Best Digital Campaign for its post-pandemic 'Perfect Escape' campaign, Best Use of CTV Technology for its work with Sky/MediaCom, and winning twice over for Best New Product or Service: Buy Side category for its strides towards the cookieless future. Quantcast's final win, Best Marketing Technology Solution, was shared with Frameplay, who earned the commendation for its innovative approach to in-game advertising.
Staying with gaming, Best Gaming User Acquisition/Monetisation Technology was scooped up by Twitch, who partnered with HoYoVerse to take mini-game 'Paimon Defender' from in-game to on-stream, while Digital Turbine cinched the award for Best Regional Campaign – APAC for its gamification campaign with BWS and Carat. The titles of Best Regional Campaign – EMEA and Best Regional Campaign – NA went to Seedtag and Bidstack, respectively, with both companies delivering impressive results through the use of contextual and virtual reality.
OpenX's Path to Net-Zero campaign saw the company take home the award for Best Application of ESG, while Algorix triumphed in the category of Best Client Services Team. In e-commerce, Digital Turbine secured Best Ecommerce Customer Acquisition for its work with Openmind Philippines and Nestle Philippines on Bear Brand Choco.
The coveted Best Video Campaign award went to Captify, who used an experimental and immersive approach for its 'SAS: Red Notice' campaign with Sky Cinema. Meanwhile, digital marketing leader Incubeta was awarded Best Mobile Campaign for its omnichannel approach to app engagement for M&S. Meanwhile, Xaxis scored three of the night's big wins, picking up Best Use of Audio Technology, Best Use of Data & Creativity, and the Grand Prix.
Meanwhile, Best New Product or Service: Sell Side went to News UK for its first-party data platform, Nucleus, and Best Use of Data was awarded to 59A for its work with Goodstuff and Samaritans on using unique data points to better understand the complex signals surrounding suicide. 
The awards proceedings closed, as ever, with our two popular choice categories: Ad Tech Rising Star and Ad Tech Personality of the Year. This year, we received a staggering number of nominations and votes across both categories, emphasising the high esteem in which this industry holds its colleagues. Ann Jack, country director, Xaxis Norway, took home the well-earned title of Ad Tech Rising Star, while Ad Tech Personality of the Year went to Index Exchange's Sara Vincent following a nail-bitingly close vote.
Congratulations to Ann Jack, Sara Vincent, and all of the Wires 2022 winners. ExchangeWire would like to sincerely thank this years' judges, applicants, nominators, nominees, voters, attendees, and everyone involved in making the night so special.
Ad TechAwardsMarketingMartechMediaThe Wires