Xaxis Switzerland Partners with Adelaide to Transform Programmatic Media Buying 
by ExchangeWire PressBox on 22nd Dec 2022 in News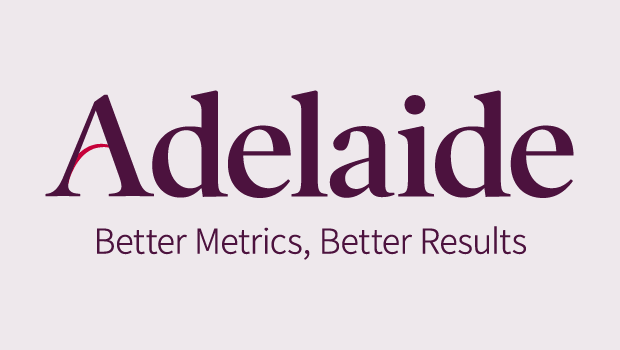 Xaxis announces a partnership with Adelaide to transform programmatic media buying with the launch of a first-to-market solution that enables advertisers to transact using attention metrics.
With this partnership, advertisers can leverage Adelaide's omnichannel attention metric, AU, to increase the transparency of media quality, reduce wasted spend, and drive better outcomes across campaigns.
Under the professional leadership of the Xaxis Switzerland team, the following innovations will be offered:
Cost per AU-outcome:
Instead of CPM, CPAU-outcome allows advertisers to purchase Xaxis media through an AU-based pricing model. CPAU-outcome offers greater quality control than CPM models.
Xaxis will be responsible for delivering the guaranteed CPAU value to achieve a predetermined level of quality at an agreed cost for its customers.
AU-guaranteed:
Advertisers can set average minimum AU ratings for their campaigns. AU-guaranteed uses advertising and result-specific AU minimums derived from Adelaide's Power Curve analyses, which find the optimal minimum level of impression quality required to drive an advertiser's KPIs.
Background:
AU, an omnichannel metric developed by Adelaide, is a measure of the effectiveness of a media placement in driving attention and impact.
AU is determined by a machine learning model that analyses a range of factors, including hundreds of media quality indicators, eye-tracking data, and full-funnel outcome data.
With AU, media buyers can make informed decisions based on a detailed and sophisticated assessment of media quality.
Xaxis has been a pioneer in the attention space since 2020 when it worked with Adelaide to compare the impacts of AU-optimised and viewability-optimised media. Structured A/B testing showed that AU optimisations resulted in 44% higher ROAS, 57% higher ad recall, and 83% higher brand awareness.
Xaxis uses AU-based custom algorithms to feed attention data into the programmatic buying process. AU-based algorithms dynamically maximise media value by prioritising impressions with higher AU and adjusting bidding logic accordingly.
Compared to standard bidding tactics, AU-based algorithms have delivered huge efficiency gains for Xaxis customers, including a 69% higher conversion rate and up to 21% more efficient CPAU (cost per attention unit).
What the partners say about their successful co-operation:
Xaxis: "Our partnership with Adelaide, and the unique solution we have developed with AU, provides Xaxis customers with a major competitive advantage," said Christian Gruendel, MD at Xaxis Switzerland. "By transacting with a metric that goes far beyond viewability in terms of accuracy, scope, and connection to full-funnel KPIs, advertisers can be confident that their campaigns are achieving their desired business outcomes."
Adelaide: "Our partnership with Xaxis and launch of AU-guaranteed marks a turning point in our quest for a healthier media market where advertisers can trade based on more precise currencies," said Marc Guldimann, CEO of Adelaide. "As metrics connected to outcomes crowd out existing currencies, advertisers will gain confidence in their ability to secure high-quality media that offers tangible impact, while rewarding high-quality publishers for their offerings. We look forward to continuing to innovate with Xaxis to help advertisers achieve better results and reap the benefits of transacting on AU."

Adelaide
Adelaide is a leader in the rapidly growing field of evidence-based media quality measurement. Adelaide's attention-based metric, AU, helps advertisers make better media investment decisions. AU is an omnichannel metric that evaluates thousands of ...
Powered by PressBox
AttentionMediaOmnichannelPartnership