Ogury, le leader mondial de la publicité personnifiée, annonce (14 février 2023) la nomination d'Emily Barfuss au poste de chief marketing officer. Elle aura pour principales missions d'accroître la notoriété de l'entreprise et d'accélérer l'adoption de sa technologie publicitaire unique - la solution la plus pérenne pour un écosystème sans cookies ni identifiants - à travers le monde.
Forte d'une solide expérience en marketing et en communication, acquise au sein d'entreprises privées comme cotées en bourse, Emily Barfuss a contribué au développement de marques internationales, dont le chiffre d'affaires dépasse aujourd'hui les 300 millions de dollars. Elle a débuté sa carrière chez le géant du divertissement CBS avant de rejoindre la marketplace publicitaire Index Exchange. Promue vice-présidente marketing et communication, elle a restructuré la marque et sa stratégie à destination de ses clients et partenaires. Avant de rejoindre Ogury, Emily Barfuss occupait le poste de chief marketing officer de la plateforme de publicité vidéo Tremor International. Elle y a piloté le développement et l'exécution de la stratégie marketing au niveau mondial, contribuant à créer davantage de valeur à la fois pour ses clients et ses actionnaires.
Emily Barfuss a vu son expertise plusieurs fois récompensée lors de compétitions et cérémonies, notamment lors des AdExchanger and AdMonsters Top Women in Media & AdTech Awards (2022), des Cynopsis Top Women in Media Awards (2019), des Women in IT Advocate of the Year Awards (2019) et des Folio : Magazine Women of the Year Awards (2018).
Elle rejoint aujourd'hui Ogury pour mettre en œuvre la vision stratégique de l'entreprise. Elle supervisera les équipes chargées de la communication et du marketing de marque, de terrain, et produit à l'échelle mondiale. Elle reportera directement à Geoffroy Martin, CEO d'Ogury, et intègre le Comité Exécutif de l'entreprise.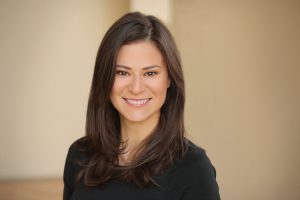 "Je suis heureuse de rejoindre l'équipe de direction d'Ogury et de participer à la mise en œuvre de sa vision pour l'avenir de la publicité digitale", souligne Emily Barfuss, désormais CMO d'Ogury. "Je suis convaincue que la publicité personnifiée jouera un rôle incontournable dans la transition vers un monde sans cookies ni IDs. D'autre part, les valeurs d'Ogury, et son engagement pour une culture collaborative et transparente parmi les employés, sont des marqueurs forts auxquels j'adhère pleinement et que je serai heureuse de soutenir."
"Nous sommes ravis d'accueillir une dirigeante marketing comme Emily, reconnue pour son expertise du secteur",  déclare Geoffroy Martin, CEO d'Ogury. "Emily sera basée aux États-Unis, un marché qui représente plus de la moitié de notre chiffre d'affaires, et contribuera à développer et faire rayonner notre marque à l'international. Elle nous aidera ainsi à nous imposer comme le leader mondial de la publicité en ligne ancrée dans le respect de la vie privée, et à promouvoir la publicité personnifiée comme la meilleure solution pour un monde sans identifiants publicitaires."
Ogury
Ogury, the Personified Advertising company, has created a breakthrough advertising engine that delivers comprehensive audience interest, brand performance, privacy protection and sustainability within one technology stack, built and optimized f...
Powered by PressBox
Ad TechAppointmentMarketingTargeting