The MadTech Sketch: an Overview of Commerce Media Ad Tech & Demand
by Grace Dillon on 24th Feb 2023 in News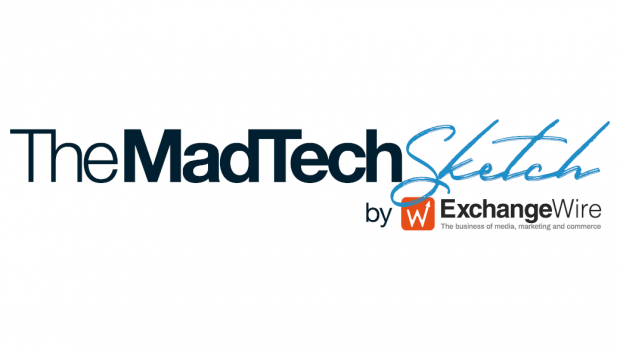 In this week's MadTech Sketch, Ciarán O'Kane outlines the complexity of the Commerce Media ad ecosystem and gives an overview of the demand underpinning this media segment.  
The Commerce Media ad ecosystem is complex. From attribution to native ad platforms to clean rooms to trade marketing budgets, it can be a daunting task trying to conceptualise this sprawling mess of retailers, marketers, "utility publishers", ad tech, and buyers.
But where there is complexity, there is opportunity.
In this week's MadTechSketch, I give a helicopter view of the ad tech and commerce media demand underpinning this high-growth media segment.
There are five key parts to note here:
Commerce Media ad layer (specifically retailers, marketplaces and "utility publishers").
The data layer (clean rooms in the ascendancy?).
Ad management (IAB ad framework versus native platforms).
Ad execution (programmatic, IO, ad net/sales houses and third-party ad tech).
Commerce media buyers (agencies, brands, and trade marketers).
Attribution (outcomes based and upper-funnel metrics).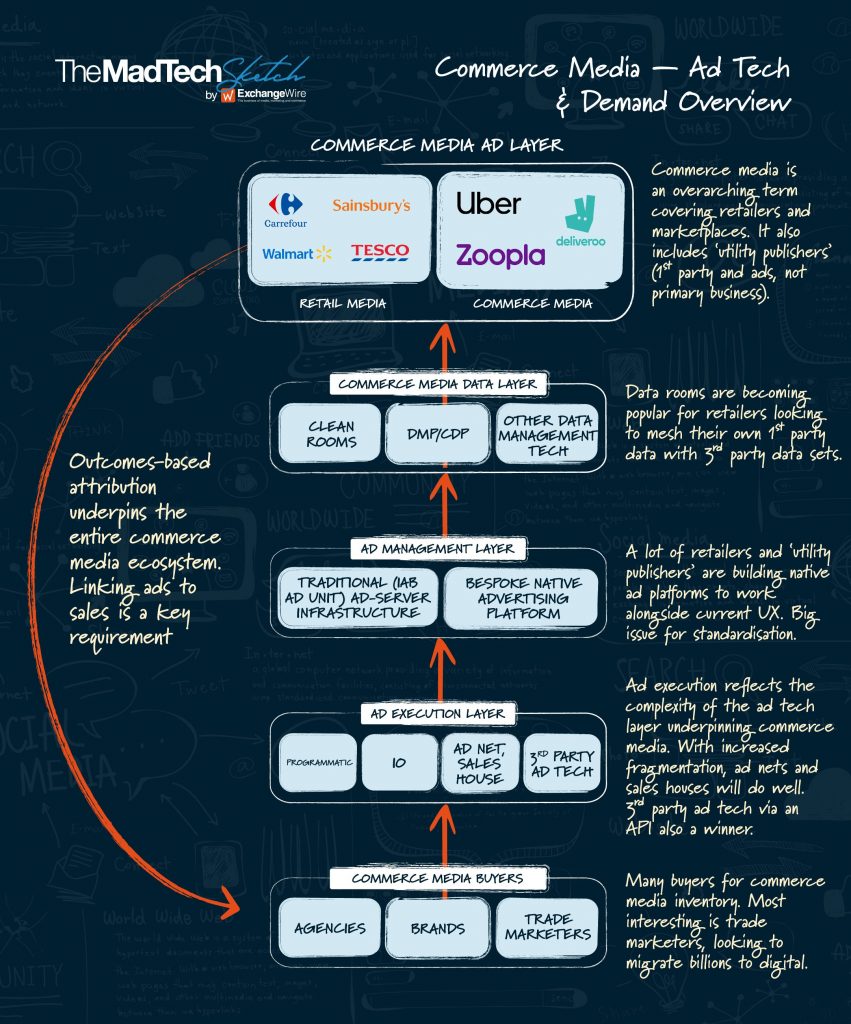 Ad TechCommerce MediaDataMadTech SketchMedia