Smile Wanted Joins Financial Time's Prestigious European Ranking of High-Growth Companies!
by ExchangeWire PressBox on 13th Mar 2023 in News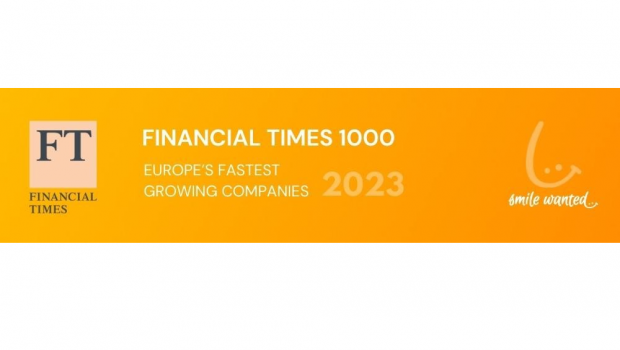 The latest Financial Time / Statista ranking of Europe's fastest-growing companies was published this March 2023.
The ranking lists the European companies with the highest annual growth rate between 2018 and 2021. The minimum average growth rate required to make the list was 36.2%. It reflects the number of companies that thrived despite the pandemic, or in many cases, because of it.
In the technology and e-commerce sector, this period was a boon to businesses. Homebound consumers working and shopping online have boosted digitisation and thus digital advertising in most sectors.
Such is the case with Smile Wanted, listed in this year's Financial Times ranking report compiled with data provider Statista.
Founded in 2016, Smile Wanted specialises in digital advertising with a team of 30 agile experts to meet immediate needs in an ever-changing market.
Smile Wanted's technology is based on 3 filtering fundamentals: contextual, usability, and performance. They ensure optimal performance guarantees for advertisers in a brand-safe and brand-suitable broadcasting environment.
This French-tech company combines the power of distribution in more than 25 countries with the quality of video, display and native inventories. Moreover, being connected to the main buying platforms, the activation is done in a few minutes.
Despite an unstable economic situation, Smile Wanted's resilience suggests that this growth is just beginning!
A key player in ad tech, Smile Wanted has built a real success story in an ultra-competitive ecosystem; the best is yet to come.

SMILE WANTED
Smile Wanted - Curated Marketplace, independent, and cookieless. Spot the most valuable inventory on premium websites and provide guarantees of performance to advertisers. Reach +500M users /month globally....
Powered by PressBox
Ad TechAdvertisingDigitalecommerce