The MadTech Sketch: Dissecting the Pmax Sausage
by Ciaran O'Kane on 24th Mar 2023 in News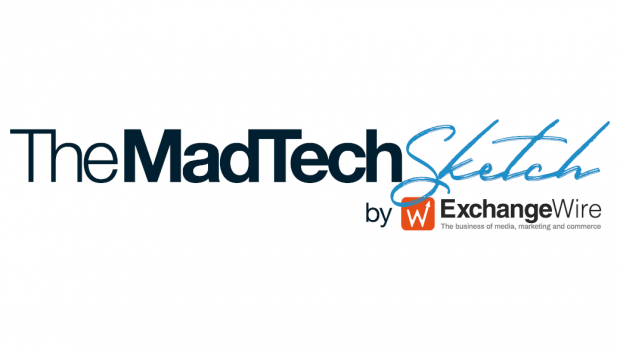 The MadTech Sketch is back, and this time Ciarán O'Kane has turned his attention to Google's Performance Max.
The use of "AI" in digital ad buying has moved up a few gears of late. Google is leading the charge with its Performance Max (Pmax) product.
What is Pmax then? It is effectively a 'blind' performance-based media buy across Google's proprietary and third-party inventory - all powered by Google's algorithm. In a nutshell: give us the money, our AI will do the rest.
This is a pure-play performance product, but there are many caveats:
You have no idea where your ads are running
Brand safety is not option
Ad verification is not an option
No pricing insights, the ultimate arbitrage machine
Optimisation is not possible
Analytics are aggregated with no real granular detail
From an execution standpoint, it's hard to see why you would need an agency to run Pmax campaigns given that Google is doing all the work.
Meta and TikTok have launched similar products. Are we in the new age of AI marketing? Or is it just going to be a massive arbitrage play for big platforms? Who really knows what's in that AI marketing sausage?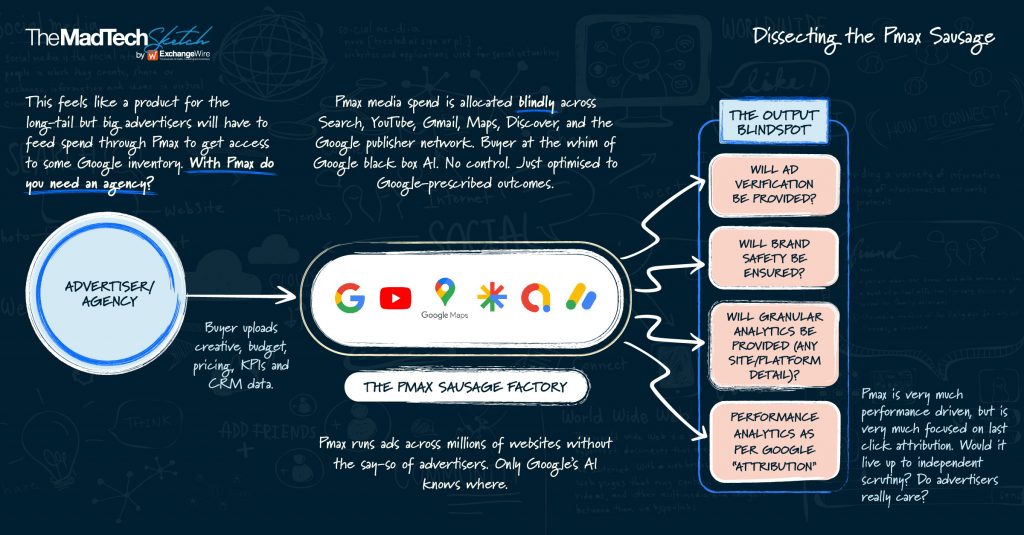 AIGoogleMadTech SketchMarketingMedia