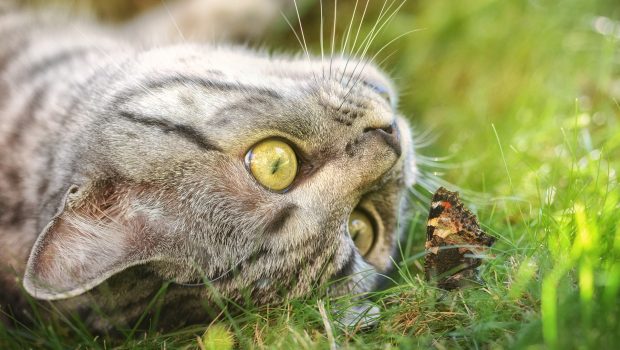 In association with Unruly.
In this exclusive Q&A, Kiran Uppal, VP projects and insights at Unruly, breaks down the genuine importance of the industry's latest buzzword "attention measurement," particularly when it comes to creative optimisation, and explains how under-utilised data – like emotional response – can provide critical insight into your media strategy.
First and foremost, why does attention matter to advertisers?
Attention is a fundamental measure of the value of any video, regardless of content or screen, and therefore an absolutely vital metric to advertisers. Consumers are constantly exposed to content and ads, and attention measurement can provide information, so you know if you're breaking through the noise.
Currently, attention is a hot topic in media measurement, where the focus is on determining how much a consumer is engaging with a live ad. However, my job involves measuring attention at an earlier stage, which is focused on what consumers will ultimately respond to - the creative!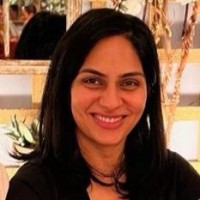 Creative plays a crucial role in consumer engagement, as a Nielsen study found that, "when creative is strong, it's the overwhelming driver of in-market success: up to 80% for traditional TV and 89% for digital advertising." Advertisers need to consider attention at every step in the ad creation process, from creative conception to post-production optimisation. Media plans often treat the creative as all set once it's produced by a creative agency (likely many months ahead of the campaign execution itself), but if you approach it with the same level of on-going data scrutiny as you would any other piece of your media plan - especially when it comes to attention - you'll ultimately create more engaging, successful content.
How does one effectively measure creative attention?
There are several ways to measure creative attention including surveys to capture engagement metrics, biometric measurement such as facial coding, and creative A/B testing. Effective measurement requires a combination of quantitative and qualitative methods to gain a comprehensive understanding of what elements are working well and what needs improvement.
Creative attention analysis is designed to be more nuanced and valuable than viewability, effectively measuring how actively engaged a viewer is from start to finish. When weighed against what is happening at specific moments in the ad, advertisers can learn which aspects are driving the most engagement.
This data is incredibly valuable but even more so if attention can be isolated across demographic audiences. These breakdowns will provide attention data that can be tactically employed for your media campaign. Having this data is going to deepen your understanding of how your ad's performing, as well as how to optimise your creative to get the best results. As such, I'd definitely recommend working with a partner who can not only measure attention at a creative level but also facilitate the execution of video and media campaign optimisations.
Once you've collected data around creative attention, how do you activate against it?
First and foremost, reserve two weeks ahead of media launch for creative pre-testing with real consumers. Analyse that data and make creative optimisations to the ad before flighting. This will not only ensure that your core video campaign is in its strongest possible state before going live but that hyper optimised versioning is in place for demographic subsets.
For example, let's say our data-driven creative analysis shows that 45-54 year olds are most engaged with an ad when product features are demonstrated, while 18-34 year olds are most actively engaged when the brand communicates its sustainability efforts. The original asset can be optimised into two versions, one for each audience, honing in on those aspects that resonate most with each subset and thus driving maximum attention throughout.
What advice would you give to someone new to attention measurement? How does it fit in with the rest of their media plan?
In a nutshell, connecting actionable creative attention insights and optimisations with in-flight attention measurement will provide a complete solution to advertisers looking to maximise and measure consumer attention for their campaigns.
More reflectively, I've seen emphasis placed on an array of metrics during my ten years in video research, such as engagement, viewability, completion, etc. Currently, emphasis is being placed on attention. However, there is a tendency to over-focus on one buzzword without fully understanding the "why," causing marketers and media planners to take their eyes off other parallel metrics. While attention is rightfully receiving a lot of buzz, it's crucial to remember that attention is just one element of media measurement.
I would recommend collaborating with partners who look at the big picture, such as evaluating emotional response through a multi-faceted approach. In over a decade's worth of research, I have seen emotion as the single most powerful indicator driving engagement, memory, and action. It's important to collect these insights directly from consumers rather than relying solely on AI technologies. Pairing emotional measurement with recall, action metrics, and attention is the most powerful combination of all.
It's equally important to effectively utilise data once you've collected it. A creative asset goes through many stages of development at significant cost to the advertiser. Pre-testing allows for objective, data-driven decisions to reinforce messaging through creative optimisation, which can significantly increase earned media. Therefore, incorporating a time window to allow for insight and creative experts to do their work is a no-brainer!
Perennially, always keep in mind the power of the creative when doing your media planning.