Life in the FAST Lane: Can SVOD Compete?
by Hannah Dillon on 24th Apr 2023 in News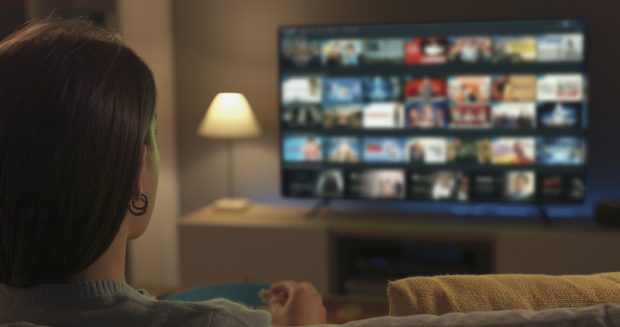 Free, ad-supported TV (FAST) is experiencing something of a resurgence: be it down to households cutting back against rising living costs or growing audience frustration at the number of streaming services, ad-supported linear television channels have been quietly growing in popularity in recent years. Although fundamentally a new spin on the OG of television, linear, FAST provides a more curated content stream for audiences, incentivising loyalty: who would mind sitting through a few ads if they knew it meant free access to some of their favourite shows, such as Doctor Who or Hell's Kitchen?
Beyond the benefits to consumers, FAST is ostensibly a goldmine for advertisers, providing ample opportunity to reach engaged audiences. Better still, the curated nature of FAST channels, coupled with their availability on desktop and mobile, can provide a clearer picture of who these audiences are, allowing advertisers to deliver targeted ads more frequently and effectively. Although SVOD heavy hitters such as Disney and Netflix are increasing their opportunities for advertisers, their offerings somewhat pale in comparison to those from FAST channels – while advertisers have baulked at Netflix's pricey CPM, some have been outright denied the chance to work with Disney+, with the mouse house sticking to companies that fit in with its family-friendly brand.
With FAST increasing in popularity, and reports that tech giant Google is advancing into the ad-supported TV space, is free, ad-supported TV set to overtake SVOD? We asked industry experts for their thoughts:
FAST delivers where AVOD slips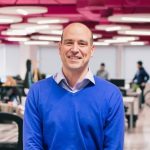 Audiences are moving from consuming traditional to on-demand television, which has led to an increasing segmentation of audiences. With nuanced services to meet changing audience needs, each service has its own opportunities and challenges, with differentiation often being the price viewers pay for content and, as a result, the frequency of the ads served. With its wide range of content, AVOD offers advertisers larger audiences and cost-effective scaled advertising solutions. However, it runs the risk of overly intrusive ads which can undermine the viewing experience. FAST, on the other hand, delivers shorter, higher-quality advertising content, providing value to the viewer in exchange for free content. In addition, the contextual nature of FAST's ads, and a more engaged audience, creates enhanced targeting opportunities.
The range of options means it is crucial for brands to identify the most appropriate platform for their specific audience and wider marketing objectives, and to accurately measure the results. With the continued growth of CTV, it is essential for advertisers to ensure they avoid ad saturation and adapt their strategies accordingly to keep up to date with the latest developments.
Jorge Alonso-Gutiérrez, director of product development, Making Science
More choice and low financial risk is keeping viewers engaged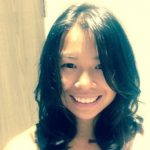 The streaming market is quite an exciting place to be at the moment. With the rise and diversity of streaming platforms, this offers advertisers more choice than ever before to reach audiences at scale in a premium video environment. For marketers, streaming has made TV advertising more accessible for buyers and without the upfront costs. This gives the ability to test and learn across more supply and multi-markets. Additionally, consumers welcome ad-supported environments across all types of streaming content and having more choice with low financial risk keeps consumers engaged and watching.
Alexandra Ong, business development director, EMEA at Magnite
Better measurement is needed to leverage FAST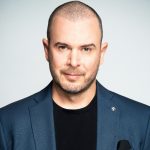 While ad-supported CTV has made engaging with audiences on the largest screen in the home increasingly accessible and sophisticated, the measurement of ad effectiveness is still catching up. While metrics like impressions, reach, and completion rates are useful in determining campaign success, deeper and more insightful analysis is needed if we are to gain true insights to optimise placements, content and to efficiently manage ad frequency.
As an industry, we need to move towards a unified approach to measurement that considers both traditional media planning metrics and the broader adoption of new digital metrics, such as automatic content recognition technology (ACR). Ultimately, more comprehensive understanding and measurement of performance will enable advertisers to better optimise their campaigns.
Tony Marlow, CMO at LG Ad Solutions
Fragmentation remains a critical obstacle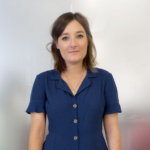 A clear challenge within CTV is fragmentation. Advertisers can access a variety of content, buy thousands of audiences, and receive multiple siloed reports to measure success. The reality is that consumers are not aware of the nuances in which ads are served across FAST, AVOD, SVOD etc. The market, therefore, is crying out for a unified way to access audiences at scale, measuring the effect of CTV on overall audience reach and business results.
Nicola Teague, head of AV planning, the7stars
Marketers can no longer ignore the rise of FAST & AVOD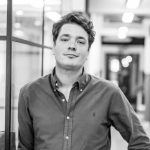 The TV advertising landscape continues to drastically change in the UK. With more screens and fragmented attention than ever before, marketers are increasingly challenged with finding effective ways to connect with their target audience. That's why rinse and repeat TV strategies no longer address the changing nature of media, and as the cost of living crisis continues to surge in the UK, we are noticing an upward trend in FAST and AVOD subscriptions.
According to LG Ads, 71% of the UK now watch AVOD & FAST content… this is a huge portion of the country, and equally a huge opportunity for marketers to get in front of their target audience. However, there seems to be a view in the market that AVOD is considered poor-quality content. One of the main reasons cited is that AVOD channels are not as mainstream as the more well-known BVOD and SVOD providers. And, traditionally, connected TV is a bit of a black box when it comes to delivery. Broadcast dominance in the UK market has suppressed AVOD for a number of years, yet despite this, AVOD has quietly been on the rise This is why it's imperative for marketers to no longer ignore these growing channels, and instead, work to incorporate them in their media mix. My suggestion for marketers looking to maximise connected TV outputs – continue to test and learn all TV strategies for better insights, solutions and media outcomes.
Pierre de Lannoy, strategy director, MiQ
FAST delivers for audiences and advertisers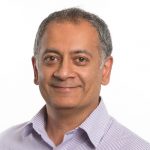 Despite the growth in acronyms, it's important to remember that, as far as viewers are concerned, it's live linear TV or on demand content. Yes, they can access more content than ever in many different ways, but it's still TV.
TV advertising still remains powerful, and now advertisers large and small can benefit, with it becoming accessible to many more brands than before. Despite the fragmentation of viewing, the aggregation of ad inventory via tech platforms allows advertisers to achieve scale, or focus on valuable niche audiences easily. This is leading to the democratisation of TV Advertising.
Hitesh Bhatt, senior director, CTV/OTT, EMEA, PubMatic
AVOD & FAST make a strong team – but don't count SVOD out yet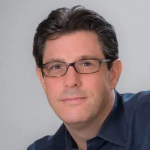 FAST services are the current darling of the mediatech ecosystem because they look and feel a lot like our old friend television, but with data-driven segmentation and targeting – all of which makes them a fabulous replacement for marketers witnessing the collapse of TV market share.
On the flip side, on-demand programming is having a bit of an identity crisis, with subscription VOD options confusing the landscape for consumers now that the premium nature of the services is being diminished by their own ad-supported tiers.
That said, AVOD is a phenomenally good partner to FAST for targeting the elusive light TV viewing audiences with segmented messaging, leveraging first- and third-party data for efficiency and outcomes. In turn, SVOD and TVOD capture affluent consumers seeking to avoid advertising, while VAST handles the heavy lifting of retargeting and managing frequency with consumers as they move into lower funnel activities and eventually transact with the advertiser.
Coexistence is a nice term to describe what we're going to have in the foreseeable future, with digital video ad formats playing nicely with SSAI enabled HLS streams delivered via CTV guides and stand-alone applications.
Andrew Rosenman, global product marketing lead, advancedTV/video, Equativ