The SPO Wars and The Rise Of The Programmatic Direct Platform
by Ciaran O'Kane on 19th May 2023 in News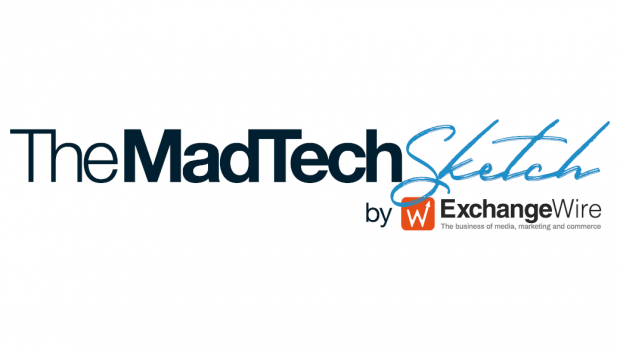 In his latest MadTech Sketch, Ciaran turns his attention to the supply-path optimisation (SPO) landscape.
The SPO battle is hotting up. Ever since OpenPath was launched by The Trade Desk, both Magnite and Pubmatic have launched competing solutions (Clearline and Activate respectively).
Breaking the chain
Why are we breaking the programmatic supply chain? The simple answer: margin and control. Online video and CTV are strong growth areas, attracting incremental digital and legacy TV money. There's a land grab happening for both supply and demand.
Most online video and CTV deals are executed via Automated Guaranteed (AG) or Programmatic Guaranteed (PG) There really is no need for a DSP and SSP. An integration into the publisher ad server is sufficient.
The economic dynamics in online video and CTV are different from the never-ending supply of display advertising – where a DSP and SSP are requisite to aggregate and target audiences. Most buyers have a shortlist of supply partners. There is only really room for one platform.
What's in a name?
I expect both Pubmatic and Magnite have cut trading deals with big holding groups so why not lock down supply? You have to imagine more SSPs and DSPs will build similar capabilities – given that ad tech has bet the farm on CTV.
The problem we have now is a good old fashioned ad tech naming convention. None of the companies above can be called SSPs and DSPs.
May we propose a new TLA: Programmatic Direct Platform, or PDP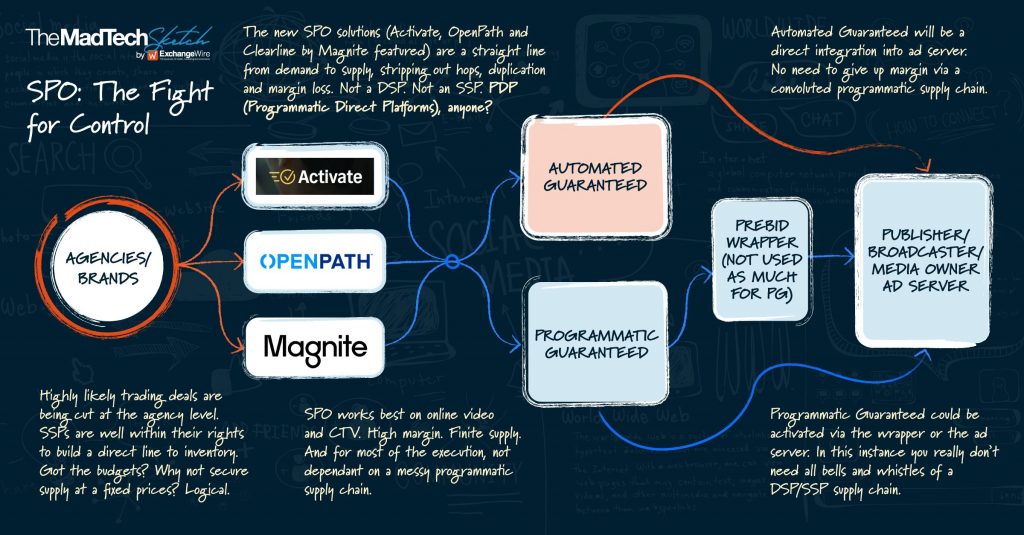 Want to hear more on the issues Ciaran sketches? Join us at ATS London on June 13th and 14th.
DSPMadTech SketchSSPSupply Chain