The MadTech Sketch: How Commerce Media is Grabbing Ad Share
by Ciaran O'Kane on 3rd Aug 2023 in News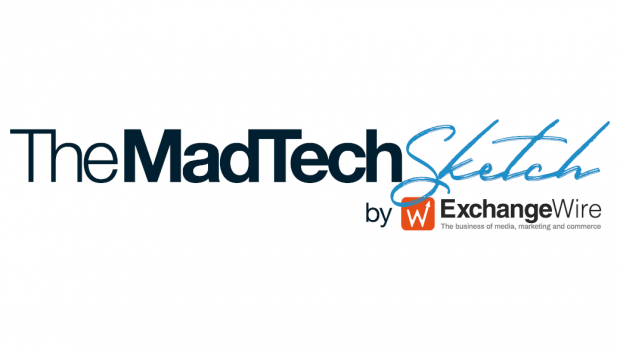 In ExchangeWire's latest MadTech Sketch, Ciarán O'Kane looks at why commerce media is having a moment, and what a successful commerce media business looks like.
Uber announced this week that it is now "profitable". Yes, after 13 years of huge investment the ride hailing/food ordering app is finally in the black. It's a big moment for the company.
Dara Khosrowshahi told analysts on the earnings call that Uber will remain profitable growing forward. That's a pretty optimistic outlook. Why so bullish? The answer: advertising revenue. Uber has a run-rate of USD$600m (~£470m) in ad revenue.
Dara clearly sees this as the profit margin. Simply put: run the core business at break even, and let ads make the margin.
Uber is just one of a batch of utility apps and services (known to the industry as "commerce media") leveraging first party data for outcome based advertising.
We have seen this type of model before: utility publishers have thrived.
But through a combination of shifting budgets, consumer behaviour and an imminent cookiepocolypse, we are seeing an explosion in this category.
In this week's MadTech sketch, I outline the Uber commerce media model – and why it's having a moment.
Where is the budget coming from? Could PPLAs (programmatic product listing ads) accelerate growth, enabling a raft of CPGs and DTC brands to market to audiences across the "recom media" ecosystem? This sketch attempts to answer these great questions.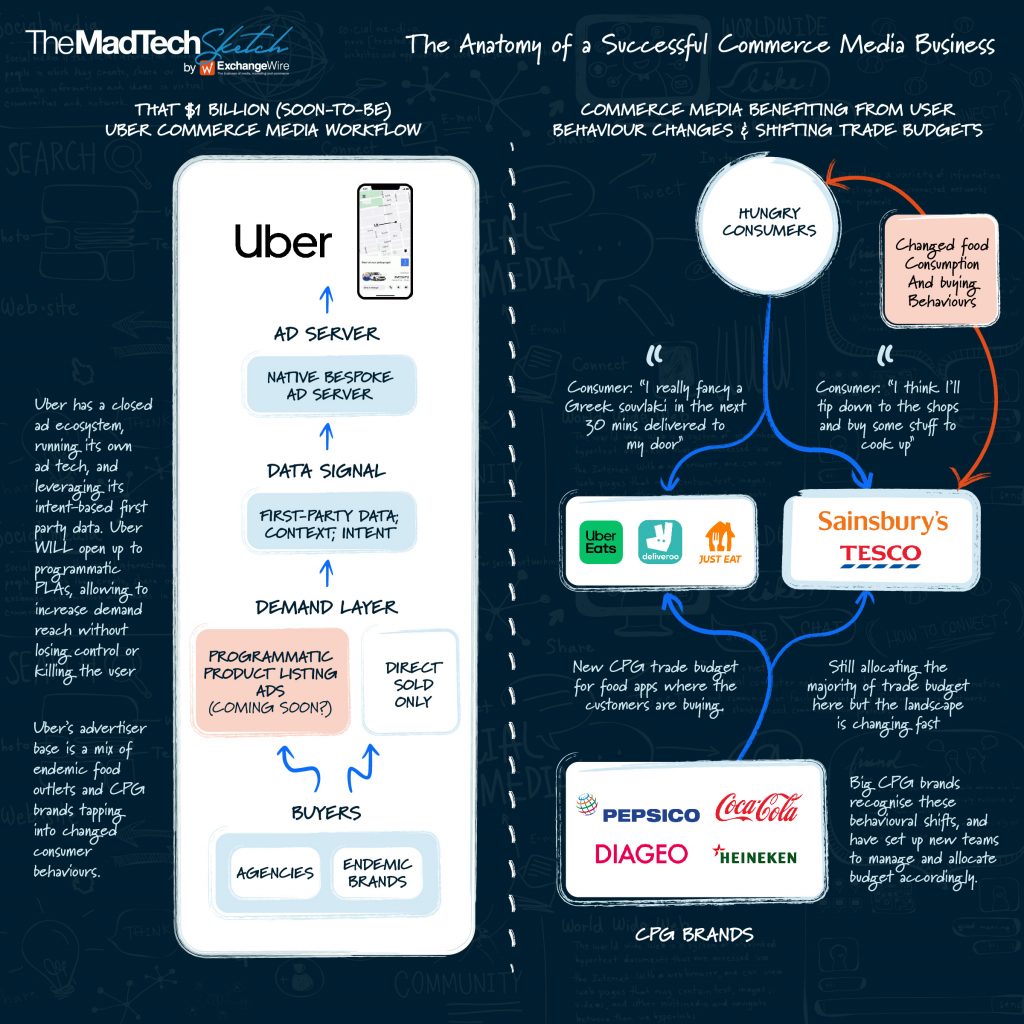 Download ExchangeWire's Industry Review 2023 to discover what leading agencies, publishers, and brands think on data issues and much more
Commerce MediaMadTech SketchMedia