Managing First-Party Data through the Privacy Age: Q&A with Dan Richardson, Yahoo
by Hannah Dillon on 19th Sep 2023 in News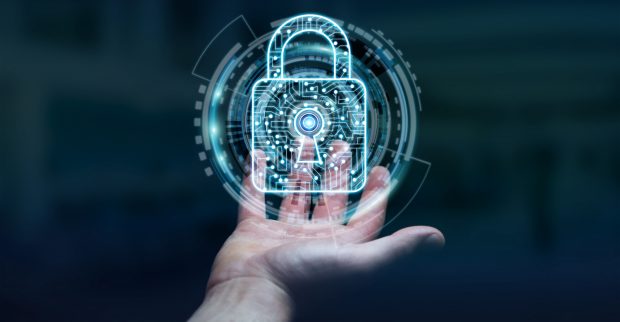 With ATS Singapore just weeks away, Dan Richardson, director of data and insights, AUSEA at Yahoo, joined ExchangeWire to discuss the shifting landscape of data and identity. 
In this exclusive Q&A, Richardson outlines how changes to data management are impacting brands and publishers, the potential of DSPs in the privacy-first landscape, and why marketers should be leaning into first-party data.
How are publishers and brands establishing the fundamentals of data management in the current environment, and what technology tools should they be relying on to get this right?
In the current digital landscape, where data plays a pivotal role in driving business growth and value creation, publishers and brands face both challenges and opportunities.
A recent industry survey by Accenture revealed that driving business growth and value creation is the top priority for 78% of CDOs. However, 55% of companies still adopt a mostly manual approach to discovering data in their enterprise, and only 28% have a strategy in place to take advantage of it. This is a serious problem! 
To ensure that data becomes a value driver, brands and publishers should adopt technology tools that enable them to:
Create a 360-degree customer view: by harmonising data from disparate sources to piece together a comprehensive view of their customers.
Integrate martech platforms: such as customer data platforms (CDP) to external platforms like media and ad tech partner platforms to streamline data flow from various sources for actionable insights
Data Crunch: prepare, organise and analyse data to bridge the gap between marketing and tech stakeholders
Ensure data protection: ensure compliance and safeguard consumer privacy through data governance and lifecycle management
We are seeing our agency partners consistently bear the brunt of these challenges, tasked with the demanding responsibility of delivering effectiveness and a return on advertising investment. They often operate with limited visibility into ongoing developments and restricted access to essential data. The recent alterations in tracking methods by industry giants like Apple and Google, coupled with stringent privacy regulations, only exacerbate the situation.
However, amidst these challenges, we are witnessing remarkable advancements in these areas. Agencies are collaborating closely with technology providers like Yahoo to spearhead data-led transformations with brands, aiming to future-proof their strategies and prioritise customer experiences and tangible business outcomes over mere online clicks and conversions.
As ad tech shifts towards privacy-centricity alongside changing media consumption preferences, how can DSPs help marketers navigate this fragmented ecosystem?
In a time when e-commerce has soared — especially in APAC — marketers have focused on the lower funnel, chasing audiences for the last clicks and optimising their campaigns accordingly. Today, fragmentation continues to gather pace with the rise of emerging channels such as DOOH, Advanced TV (ATV) and the various video streaming channels. Consumers are bouncing across their screens through various channels and devices, whether they're at home or out and about.
With so much fragmentation and so many distractions, pumping more money into last clicks alone will not suffice, and advertisers need to take a full-funnel, omnichannel approach to their audience view to address the entire customer journey. DSPs that provide omnichannel solutions and access to premium supply across a broad media mix will allow marketers to adopt greater sophistication into campaigns that span the entire breadth of digital formats, from DOOH to native, video, audio, ATV and more. Utilising an omnichannel DSP, marketers can focus on harnessing efficiency and maximising their working media, all while seamlessly getting messages to consumers across multiple touchpoints in their daily journey.
Are marketers realising the importance of first-party data? How are they working together with their agency and technology partners to diversify their media buying strategies?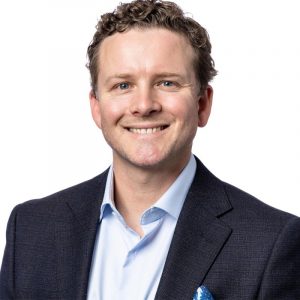 The growing value and importance of first-party data have become increasingly clear to marketers, and many are leveraging connected partnerships to ensure sustainable long-term success once the cookie is fully deprecated.
Truly connected partnerships is one of Yahoo's key focuses and we're working with more brands and agencies as they take a considered, careful, and collaborative approach and go deeper into their partnerships. These partnerships span the entire ecosystem to include brands, agencies, and tech partners – a win-win-win landscape with a common goal to drive growth and innovation. For example, Yahoo recently partnered with Tourism Tasmania and its agency, Starcom, to promote the state as a winter destination. The campaign, in which Near worked as the measurement partner and JCDecaux and VIOOH as the outdoor insights and activation partners, was powered by the omnichannel Yahoo DSP, which brought together omnichannel screens (DOOH, audio, display, and native on desktop and mobile) with a single-access point for all cross-channel first-party data from each organisation. The collaborative partnership drove cost and work efficiencies across channels and harmonised first-party data from different sources to piece together a 360-degree customer view – contributing to a remarkable 51% increase in visitation during the off-season, and a 135% increase in website visits.
With changes to how data can be used and analysed, how can marketers approach targeting?
While many recognise the importance of first-party data, it is still chronically under-utilised. As the cookie deadline gets nearer, and with more users opting out of tracking and privacy regulations tightening, targeting will not get any easier. Even as many marketers have their first-party strategy in place, utilising a single ID for each of the consumers within their database is not enough. Marketers need to look beyond the limits of their own data to connect the dots across the customer journey for media planning, activation, and measurement. Interoperability with first-party CDPs can help ensure brand and publisher data plays well with external media and ad tech platforms. This way, advertisers can leverage the data, inventory, and technology of their partners and ensure identity matching in a privacy-centric manner.
Moreover, today, 30% of all inventory is already non-addressable, and that figure is estimated to grow to 75% by 2024. This further emphasises the need for marketers to work on an integrated approach with partners throughout the ecosystem that will also help them reach both the addressable and the unaddressable with relevant experiences and touchpoints. Yet, many of the existing solutions only cater to a specific inventory type, differentiating between addressable and non-addressable. What sets Yahoo DSP in this competitive landscape is our holistic approach with Yahoo Identity Solutions - a suite of solutions, for both addressable and non-addressable environments, that not only complement one another but also seamlessly integrate within the DSP.
How can marketers effectively use data to engage an audience when one-to-one marketing is becoming more challenging?
Firstly, the use of data should go beyond targeting and inform precision within the realm of creative. As marketers, we also need to deliver captivating stories, and data can help facilitate this. Dynamic creative tools, backed by data insights, will allow marketers to automatically update creative ads based on a user's latest needs and online habits, and even display relevant products to high-intent audiences.
Within omnichannel campaigns, using offline data to inform online strategies (and vice-versa) can induce overall campaign uplifts. We've worked with many brands on campaigns that utilise people's real-world behaviour and store visits to transform a one-to-many outdoor experience into a relevant, personal, and customised actionable journey. Another benefit is expanding the audience pool by ensuring offline audiences are re-engaged online.
As the focus shifts towards quality over quantity, away from merely chasing impressions to focusing on meaningful engagements, data from behavioural insights such as attention metrics can also inform new ways of buying, measurement, and optimisation. 
There is a lot more scrutiny towards measurement, especially given that pressures from economic headwinds are affecting every industry. Yet media fragmentation has made measurement more complex than ever. How can marketers ensure that their dollars are accounted for, and maximise their media spend?
Amidst macroeconomic pressures, marketers want to stretch their budgets and, ultimately, drive performance. However, marketers often lack the information they need to ensure efficiency. The complexities of increasing fragmentation within the omnichannel landscape mean that marketers are no longer just wrangling with a single metric like CPC or CTR on a single channel, but they have to master the strengths of each channel and how they contribute towards the campaign. Doing so requires more transparency, unified measurement, and efficient supply paths across the ecosystem. This isn't getting easier, especially with the latest round of changes by Apple and iOS 17 link protection which prevents conversion data from being shared outside the advertisers website with advertising platforms. Yahoo's focus is on solving for total measurement. This means a marketer can see the impact of their campaign on brand lift, footfall, attention metrics as well as path to conversion. We're working to make this easier and all in one place.
Supply path optimisation is another simple yet effective method, which provides marketers with bid efficiency and cost transparency through streamlined access to inventory and aligns with the growing demand for efficiency and performance-driven strategies.Yahoo Backstage is one of the ways we're investing in this shift towards transparency and maximising media spend and ROI for advertisers. It will not only enable publishers to manage supply directly connected to our DSP, but it will also enable agencies and brands to create fully-fledged supply relationships as part of trading deals, connected to our platform for scale and cost efficiencies. 
---
Hear more from Yahoo, and a wealth of other experts in ad tech, at ATS Singapore on 3rd and 4th October, 2023. Tickets available here.
ATSATS SingaporeDataIdentityPrivacy