ATS New York 2014

Dr. Boris Mouzykantskii, Founder, Chief Executive Officer & Chief Scientist, IPONWEB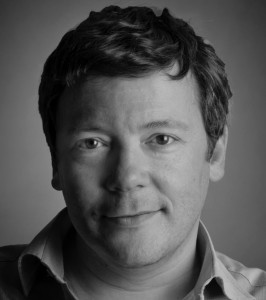 One of the pioneers of the real-time trading technology space, Dr. Boris and the growth of his company IPONWEB, parallels the development of the ad-trading industry. From their early remotes as the key development partner in the Right Media Exchange, today IPONWEB provides the technology that powers more than 50 enterprise real-time trading platforms for advertisers, DSP's, Trading Desks, SSP's and DMP's across the Americas, Europe & Asia. Dr. Boris's background uniquely encompasses success in both academia and business. In his early career, he held research and lecturer positions at both Cambridge and University of Warwick, where his research in the field of Theoretical Physics is well cited. Attracted to the software space, Dr. Boris founded IPONWEB in 2001, applying his unique perspective on computational problem solving and probability modeling to the online advertising technology space. Today, as Chief Scientist, he continues to perform a critical lead role in IPONWEB's flagship machine learning and optimisation technologies.
Glen Calvert, Founder & CEO, Affectv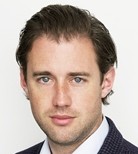 Glen Calvert is founder and CEO of Affectv. Just this year Affectv was named one of 'Europe's 100 Hottest Start-Ups' by Wired magazine and announced as the 'UK's fourth fastest growing young technology company' by The Next Web. In 2013, Affectv became a member of Accelerate 250 as the UK's fastest growing business in 2013, and has been chosen by Silicon Valley Comes 2 UK (SVC2UK) for their £100m Revenue Club; UK businesses with the potential to hit £100m revenue in under 5 years.  Startups included Glen in their annual '30 Under 30' list of entrepreneurs to watch.
Jeff Green, CEO & Co-Founder, The Trade Desk, Inc.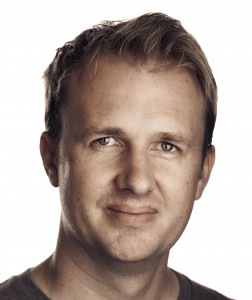 Jeff Green is founder and CEO of The Trade Desk, Inc., a demand-side platform that powers the desks of the world's most advanced buyers in online advertising. Since its inception in 2009, the company has grown on pace with the now-$5B RTB industry, having been included as an alpha partner in Facebook's launch of the Facebook Exchange, and having been recently being named one of the AlwaysOn Global 250 Top Private Companies. Green was a finalist for the Ernst & Young 2014 Entrepreneur of the Year award for Greater Los Angeles and was named to the Pacific Coast Business Times' "40 Under 40" in 2013. Prior to The Trade Desk, Green founded AdECN, which he built in 2004 as the world's first online advertising exchange. AdECN was acquired by the Microsoft Corporation within three years of launch. Outside of the digital space, Green is active in education, having formed the non-profit board for Carden Heights Academy of Camarillo, Calif., and having served as executive producer of a film about the creation of schools in the Republic of Malawi, Africa. Green resides in Ventura, Calif. with his wife and three children.
Christopher Guenther, Vice President, Digital Operations & Monetization, Conde Nast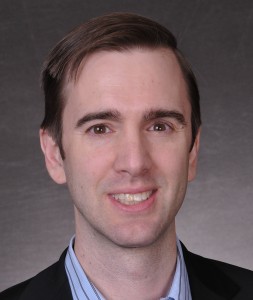 Christopher Guenther is Vice President of Digital Operations & Monetization of Condé Nast. This group is comprised of the Ad Operations, Revenue Operations, Programmatic Trading and Financial Planning & Analysis teams.  These teams work across all the digital businesses (both web and mobile) of every Brand of Condé Nast to ensure both top-line and bottom-line growth. Mr. Guenther previously served as head of Business Development for the Wall Street Journal Digital Network, as well as in the Corporate Strategy and Franchise Development groups of Dow Jones.  Prior to that, he was an associate at the Jordan Edmiston Group, a boutique investment bank focused on media.  He has a master's degree in business from Columbia University and a bachelor's degree from Colgate University.
Denise Colella, CEO, Maxifier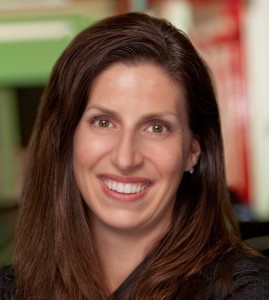 With over 15 years ad tech experience, Denise has a track record of growing fast emerging technology businesses, at both a global and revenue level. Prior to Maxifier, she served as the CRO for AudienceScience where she led all of the company's revenue producing operations in the US, Europe and Asia. Previously Denise was Vice President, International, at Right Media, a Yahoo! company, where she developed and executed on the company's international expansion strategy for its advertising exchange. Denise has also held senior positions at multi-channel analytics platform, Blackfoot, Inc., leading transactional cooperative database company Abacus, and DoubleClick in Asia. A seasoned global traveler who is fluent in Japanese, Denise has worked in the US, Asia and Europe. She received a Bachelor's degree in Commerce, Finance and International Management from Villanova University and a Masters of Computer Systems Management from the University of Maryland.
Brian Brownie, Director of US Display Operations & Programmatic Advertising, eBay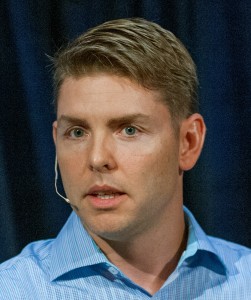 While new to eBay, Brian is certainly not new to the business of display advertising. In a career that spans more than a decade in digital advertising, he has built strong expertise developing technology that creates relationships and engagement between brands and consumers. Brownie has held leadership and business development roles with major technology firms serving as Director of Ad Operations and Business Development at Unicast, Director of Publisher Services at AOL and VP of Media at RockYou. In these leadership roles, he developed a solid level of expertise leading programs that apply social media; digital, display and mobile advertising; advertising networks; behavioural targeting; rich media; video and analytics. In his current role at eBay, Brian manages advertising operations along with overseeing the programmatic strategy. He is a graduate of San Jose State University.
Marco Bertozzi, President, Audience on Demand, EMEA and North America, VivaKi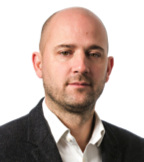 Joining VivaKi in 2010, Marco launched and continues to lead the strategy for addressability.  As President of Audience on Demand EMEA, he is responsible for driving the phenomenal growth of Audience on Demand, VivaKi's market-leading addressable media buying practice, ensuring it is the first, best and most secure solution of its kind in the world. In spring 2014 Marco took on additional responsibility for Client Services in North America which has him oversee Brand Relations, Planning and Activation for VivaKi in the region, working as part of the VivaKi leadership team to shape and drive the future direction of the organisation globally. Pioneering start-ups and next-generation innovators are invited to work with VivaKi to test ideas that favour clients with first-look access to new products and beta programs, co-development opportunities and preferred pricing and services. Marco is a leading authority on digital strategy and is a regular conference speaker on the subject and industry commentator, contributing regularly to publications including the FT, the Guardian and Campaign. He was ranked as the fourth most influential person working in digital by The Drum magazine following an industry poll ranking the UK's top 100 digital professionals in the industry.
John Snyder, CEO, Grapeshot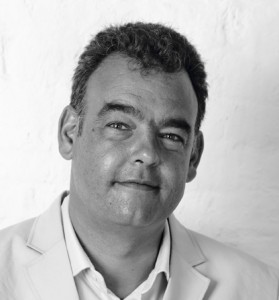 In 1992 John co-founded Muscat with Dr. Martin Porter and led its profitable commercial growth to a successful trade exit in 1997. Muscat underpinned the search systems for numerous corporations including BBC, Nokia, NASA, UK Government, Telegraph, Sun Microsystems, Greenpeace, and Yell. From 2001, he led Business Creation at the Cambridge Entrepreneurship Centre, invested in technology companies as a Cambridge Angel, and served on the board of the East of England Development Agency for five years until 2008. He is CEO of Grapeshot, co-founded once again with Dr. Martin Porter, and leads a fifty-strong technology and sales team, with offices in Cambridge, London, and New York. John has spent his whole career in the field of search software and keyword technology, and is always excited by opportunities to learn about consumers via the words they read and write. John holds a BA Honours degree from the University of Cambridge, where he remains "Entrepreneur in Residence". His Grapeshot Keywords are: Saxophonist, Kite-Surfer, and Explorer!
Romain Job, General Manager US, Smart AdServer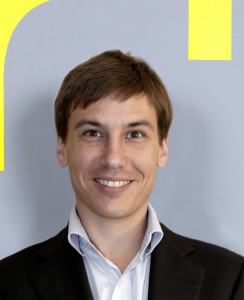 34 years old - Joined Smart AdServer in Paris back in 2007. He is currently in charge of the US operations. He previously opened the German and Eastern Europe markets for Smart and he initiated and launched RTB+, the Smart AdServer integrated programmatic environment. Romain has a Master Degree in Engineering and a Bachelor in Innovation Marketing. He was a co-founder at Windspectra, a windmill technologies consulting company.
Brian Lesser, Global Chief Executive Officer, Xaxis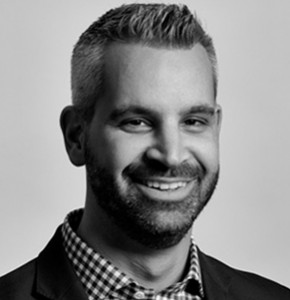 Brian Lesser is Global CEO of Xaxis. Xaxis programmatically connects advertisers and publishers to audiences across all addressable media channels through the expert use of anonymous consumer data, advertising technology and media relationships. Advertisers working with Xaxis achieve higher ROI from digital marketing campaigns. Prior to founding Xaxis, Brian was Senior Vice President and General Manager of the Media Innovation Group (the MIG), a company he started in 2007. As the leader of the MIG, WPP's first technology development organization dedicated to media buying and optimization, Brian created the first integrated data management, targeting and ad delivery platform for media agencies. Before leading the MIG, Brian was Vice President of Product Management and Director of Product Marketing at 24/7 Media, a global media and technology firm acquired by WPP in 2007 and merged into Xaxis in 2014. Brian has over 18 years of experience in advertising and technology. Brian has a BA from the University of Pennsylvania and an MBA from Columbia Business School. Brian sits on the WPP Digital Advisory Board, the GroupM Global Digital Executive Committee, and the 4A's Data Advisory Council.
Michael has served as President of AppNexus since joining the company in September 2009. He oversees the company's global commercial functions, including Sales, Client Services and Marketing. Prior to joining AppNexus, Michael founded and served as VP and General Manager of Google's DoubleClick Ad Exchange. During his tenure at Google/DoubleClick, he held executive positions including VP of Strategic Accounts, where he spearheaded the company's landmark ad technology partnership with AOL. Michael joined DoubleClick in 2001 as part of the company's acquisition of FloNetwork, an email marketing ASP. Michael holds a BA from McGill University and an MBA from Columbia Business School.
Lori Goode, Head of Atlas Product Marketing, Facebook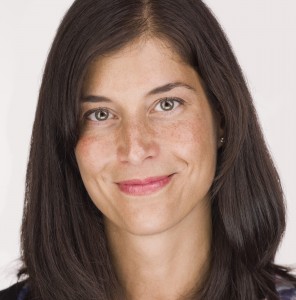 Lori Goode has spent the last 10 years in digital advertising and ad technology. She currently is a product marketer for Atlas, a Facebook company. Headquartered in Seattle, Atlas is a leading digital ad serving and measurement platform for advertisers and agencies. Lori started her digital advertising career at the ad agency McKinney, working in ad operations and media planning on accounts like Audi, Nasdaq, Qwest Communications (now Centurylink), Polaris, and Southern Comfort. She joined the Atlas team at Microsoft in 2007, and spanned various roles across services, operations, sales, and product marketing. Since Atlas joined Facebook in 2013, Lori led the product marketing efforts for the launch of the new product.
Benjamin Christie, Founder & President, Gourmet Ads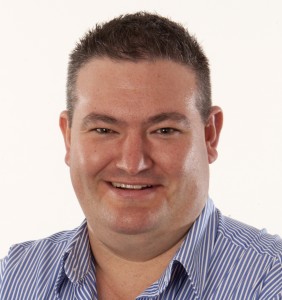 As President of Gourmet Ads, the market leader in reaching grocery buyers online, Benjamin oversees global operations, programmatic, direct to advertiser, publisher relations and marketing. Benjamin's vision when founding Gourmet Ads in July2008 was to create a platform where food based advertisers could reach grocery buyers online at scale. Under his leadership, Gourmet Ads directly manages advertising on 600+ food and drink websites around the globe and serves over 250M Impressions monthly. Advertisers range from supermarket chains and multinational food brands through to smaller independent food and kitchenware companies. A respected veteran of the online food industry, prior to Gourmet Ads, he oversaw advertising operations and strategy at Best Restaurants of Australia. Before joining the online advertising industry, Benjamin Christie spent 15 years as a chef cooking at fine dining restaurants and luxury hotels in Asia Pacific.
Peter Longo, CEO, U.S. Media, IDG Communications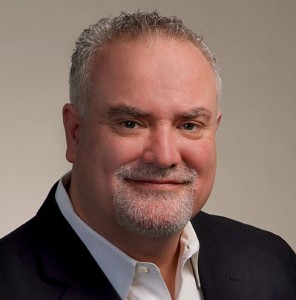 In September 2014, Peter Longo was named CEO of U.S. Media for IDG Communications. The U.S. Media Group includes IDG Consumer & SMB, IDG Enterprise, IDG TechNetwork, IDG World Expo, IDG.TV, Digital Solutions, Engineering Solutions, Finance (U.S.) and Human Resources for IDG Communications U.S.  Prior to his promotion to CEO of U.S. Media, Longo was IDG TechNetwork CEO andIDG Communications' Chief Digital Officer.  Since joining IDG Communications in 2008, he has built IDG TechNetwork into the leading tech vertical ad network and exchange and has defined and led IDG's data-driven strategy.  IDG TechNetwork revenues have grown five-fold since 2008. In 2013, Longo assumed added responsibilities as IDG's first Chief Digital Officer.  In that role, Longo oversaw all digital operations for IDG Communications in the U.S. including ad operations, development of creative systems and functionality, demand generation, branding, video, and mobile.  To support the delivery of digital programs for technology marketing clients, healso led the continuing development and implementation of technology and data capabilities. Longo brought to IDG a 20 year career in media sales and senior management.
James Prudhomme, CEO, Datacratic

James is a seasoned executive with more than 15 years' experience in the digital media eco system. He is a creative, resourceful, innovator and has unparalleled hands-on experience with ad networks and real-time ad-exchanges.  Before joining Datacratic, James held a variety of increasingly senior positions in the digital media industry, including stints at Yahoo / Hot Jobs, AOL, Sympatico / MSN and as the General Manager of Advertising.com Canada. After leaving Ad.com, and before taking the plunge in to a start up, James consulted to many of Canada's leading digital publishers including Yellow Pages Group, Rogers Digital Media and The Globe and Mail where he helped the Sr executives at these companies understand and leverage the opportunities in today's data-driven, real time advertising eco system.
Xiaoming Shao, SVP Product Strategy, Asia Pacific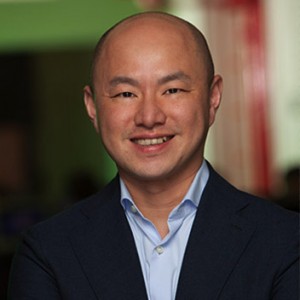 Xiaoming is responsible for expanding the Rakuten Marketing business in the Asia Pacific region. He specializes in advertising technology and launching new businesses in new markets. His day-to-day duties include evaluating the latest technologies and determining how best to incorporate them into the company's global expansion initiatives. Xiaoming started his career at Doubleclick, where he was a sales engineer manager. He later worked at Yahoo, where he globally launched Right Media. He went on to become managing director, Asia Pacific, at Audience Science, where he helped to launch their business in APAC region. Xiaoming has lived in four countries (China, Japan, US, and Singapore), and speaks three languages (Chinese, Japanese, and English). He is also a member of American Airlines Million Miler Program.
Ross Sandler, Senior Director, Agency Sales, Sizmek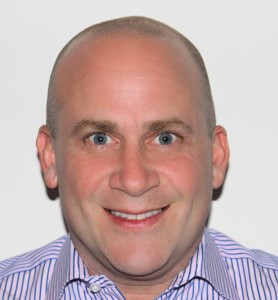 As Senior Director, Agency Sales, Ross Sandler leads Peer39 by Sizmek's buy-side sales growth and strategy. A veritable trailblazer in the industry, Ross's career in ad tech spans more than 15 years, starting as a founding member of the original DFA sales team at Doubleclick. He continued his vanguard role as one of the first to sell rich media at Eyeblaster (which later became Sizmek), audience targeting at Revenue Science, and DSP programmatic buys at MediaMath. At Sizmek, Ross uses his expertise and experience to share the value of programmatic data to trading desks, agencies, and advertisers.
Jim Caruso, VP, Product Strategy, Varick Media Management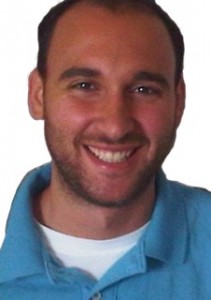 Jim is an innovative product strategist who has built software and web products across various verticals and markets.  Upon graduating Summa Cum Laude with Honors from Montclair State University, he joined the founding team of an enterprise social software startup designed for large, Fortune 500 clients. Upon leaving, he utilized his entrepreneurial experience along with his product knowledge to begin his career in developing software and technology products for various markets including government compliance, higher education, and most recently digital media and advertising. Most recently, Jim was the Senior Director of Product Development at Undertone where he led the product development for their ad serving and workflow software platform. Jim has also founded two startups: MobileTag, a mobile gaming platform and Snapit, an e-gifting mobile application. He has extensive experience in building and managing all aspects of the software development lifecycle and working with engineering teams around the globe.
Eric Franchi, Co-Founder, Undertone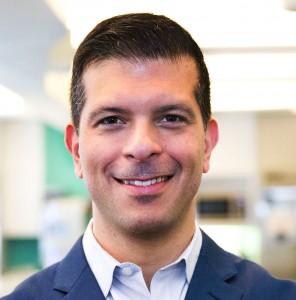 Eric Franchi is co-founder of Undertone and serves as its Chief Evangelist. He leads all thought leadership, industry and media relations on behalf of the company. A recognized thought leader in digital media and advertising technology, Eric regularly appears in publications including Ad Age, Adweek and The Wall Street Journal, on Fox Business News and on stages worldwide including IAB MIXX, Advertising Week and Cannes. He serves on the boards of the Interactive Advertising Bureau (IAB), 212NYC and The Governors Island Alliance. He is a graduate of Pennsylvania State University.
Robert Blackburn, Vice President, Sales, Americas Cloud & Content Vertical, Equinix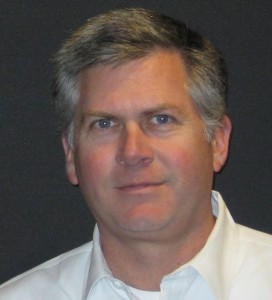 Robert Blackburn joined Equinix in 2001 and has over fifteen years of sales & marketing experience in the high-tech industry. He has held multiple sales management positions within Equinix prior to assuming his current role at the start of 2011. He lead Equinix's sales efforts in the Silicon Valley region for several years, and now brings that experience in supporting the fast growing companies in social networking, digital media, SaaS and other digital segments to lead Equinix sales efforts in this sector across North America. Prior to Equinix, Mr. Blackburn held high-level marketing and business development positions sales positions at Global One, Spring International and Accenture. Mr. Blackburn earned an international M.B.A. from the Thunderbird School of Global Management and a Bachelor of Arts in Mathematics from the University of Virginia.
Jordan Sumerlus, Project Manager, Google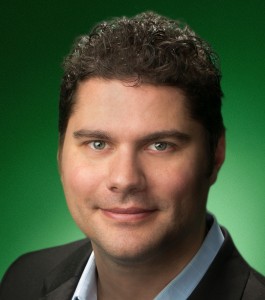 Jordan is a Product Manager at Google leading the Creative Solutions on the DoubleClick Digital Marketing buy-side platform.  This includes DoubleClick Rich Media and dynamic solutions, as well as Google Web Designer creative integration.  Prior to Google, Jordan spent 7 years as a technology consultant focusing on large-scale system implementations, as well as Lean and Agile advisory.  Jordan has an MBA from the University of Oxford and an undergraduate degree in Computer Engineering from the University of Waterloo.
Chip Meyers, CEO and Founder, ReactX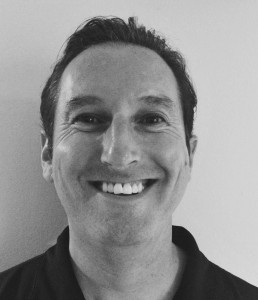 Chip Meyers is Founder and CEO of ReactX, the ad industry's largest and most innovative premium high impact custom cross device advertising technology platform built specifically for RTB, and is the leader in the automation for digital brand dollars across all screens programmatically. Meyers previously ran Mania Entertainment which established the premier pub for fans of science fiction, fantasy, and horror entertainment and oversaw digital sales, product development, and strategic initiatives for the premium content site until it's acquisition. Prior to Mania Entertainment, Chip founded Fandom Inc. where in less than one year he grew it to over 170 employees and a run rate of approximately $25 million dollars. He came to Fandom from Centropolis Interactive, where he was involved with Fortune 500 clients in the media and technology industries, and managed all of Centropolis Entertainment's digital activities including video games and interactive TV shows designed specifically for the web. Chip holds a B.S. degree from the University of Southern California, where his business plan in the Entrepreneur Program was deemed one of the top plans for that respective year. He has appeared on the cover of Entrepreneur Magazine as one of the top 40 Entrepreneurs under 40 and currently serves on the Advisory Board of the University of Southern California Entrepreneur Program as well as the USC Athletic Board of Counselors. He has applied and received several patents for his various inventions including the most recent application covering ReactX's radical innovation in the digital ad tech space to allow for the programmatic buying and selling of non-standard ad units across several platforms.
Ari Buchalter, Chief Operating Officer, MediaMath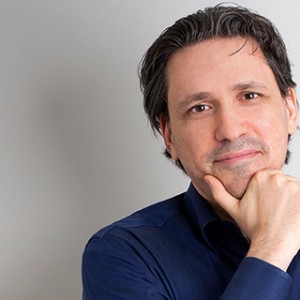 Ari oversees MediaMath's Product & Engineering teams, focused on designing, developing, and supporting best-in-class product solutions and platform capabilities for MediaMath's customers. Ari brings a unique combination of business leadership, strategic vision, practical marketing knowledge, and quantitative expertise. Whether it's designing MediaMath's proprietary Brain optimization algorithm, unifying marketing approaches across digital channels, innovating new targeting technologies, or building the open marketing platform of the future, Ari is impassioned by the chance to work on industry-transforming solutions and humbled by the opportunity to lead the best technology team in the business. Ari's passion for big ideas and all things quantitative comes from his first career in academia. Ari was a postdoctoral Fellow in Theoretical Astrophysics at Caltech, having received a PhD in Astrophysics from Columbia, and a Bachelor of Science in Physics from Stanford. While at Caltech building quantitative models of the origin and expansion of the Universe, Ari also applied those modeling skills to Finance, founding and managing a small quantitative hedge fund based on proprietary algorithmic derivatives trading strategies, before making the leap from the ivory tower to the business world. Ari was an Associate Principal at McKinsey & Company in their Global Media & Entertainment Practice, focusing on Marketing Strategy, Customer Analytics, and the design of Marketing Acquisition and Retention programs for leading global media companies. Ari was also a founding member of McKinsey's Innovation Practice, helping companies tackle the challenges of designing, developing, and commercializing product and process innovations at scale.Prior to MediaMath, Ari was a Senior Partner at leading interactive agency Rosetta and head of their Digital Media & Technology practice, leading major business strategy engagements and marketing program implementations at Fortune 500 clients in the Telecom, Media, and Technology sectors.
Gurman Hundal, Co-Founder, Media iQ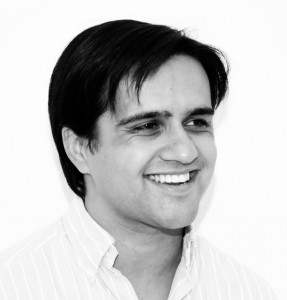 Gurman has always been a creator, and has had an interest in setting up business units since the start of his career. Prior to launching MEDIA iQ, Gurman set-up the online ad network, A&NY Media, for the large publishing group Associated Northcliffe Media.Prior to A&NY Media, Gurman worked for pan euro ad network AdLINK Internet Media, setting up a new performance division just 6 months after joining. It was here that his reputation for endless energy and passion for the online advertising space grew, excelling particularly in areas of technology, analysis and optimisation.He co-founded Media iQ, with Lee Puri to address the need for building transparent models in real time advertising and to ensure that clients were able to understand their data better and derive maximum value and powerful insights from it. His belief, that the industry needed a programmatic specialist that was able to not just capture and process data but derive the highest levels of insights to enable business transformation, led Media iQ to build its own proprietary technology AiQ. Today Media iQ, leads the way in high performance trading and analytics to deliver powerful insights,  that are measurable, transparent and create high ROI for clients. Together with inspiring clients with insights and information, he has worked hard to inspire his team by investing in highly skilled people across the globe, who are as passionate and committed about growing the business as he is. Media iQ boasts of a 95 % employee retention rate that is hard to ignore in this fast-paced industry. His vision has enabled Media iQ to nurture best in breed digital talent. He has invested in making the right tools, certifications available and encouraged leadership within the organization.