MadTech Live Singapore 2019

Mike Chowla, Senior Director of Product Management, PubMatic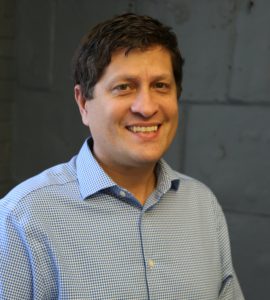 Mike has more than 20 years experience in product management and software engineering.  He's currently Senior Director of Product Management at PubMatic and is responsible for PubMatic's header bidding and SDK products.  Prior to PubMatic, he's held product Management roles at Rubicon Project, StrongMail Systems, and AOL.  He started his career as a software engineer and architect, building high-scale Internet servers.

Tom Simpson, VP, Brand & Exchange, APAC, AdColony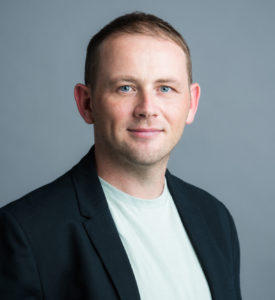 Tom has 14 years experience in digital marketing across the US, Europe, and Asia Pacific, both brand, agency and supply side. He is an expert in emerging marketing technologies, including programmatic, data, mobile and blockchain, and is currently responsible for driving the overall strategy and direction of the APAC business at AdColony. He enjoys working with marketers and agencies to deliver their goals across brand and performance activities.
Janet Leung, Director of Product, Publicis Media Precision APAC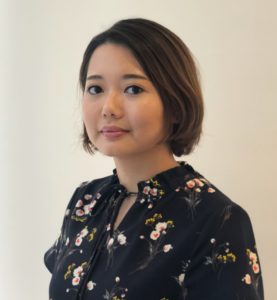 Originally from Taiwan, Janet has worked as a Trading and Client Services Manager, Ops Managers, and Product and Tech Manager across AU and SG. Currently Janet leads product and programmatic supply for Precision (Publicis Media) APAC. Prior to her role at Publicis Media, Janet served as a tech consultant for telcos, working on tech stack integrations and innovative projects related to data.  Janet loves new tech development and all things creative that will make advertising more relevant to the audience.
Daniel Henriksen, Head of Outcome Media Planning, Xaxis Asia Pacific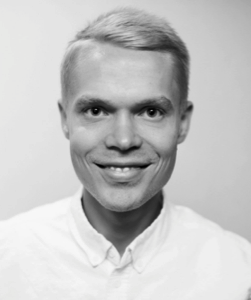 Daniel is Head of Outcome Media Planning for Xaxis Asia Pacific. In his role, Daniel is responsible for driving the craftsmanship, optimisation and science of achieving outcomes using biddable media channels, strategic data, demand & supply side platforms with an end goal of driving clients' desired outcomes. Daniel has 8 years of experience in programmatic- and performance domains spanning across Europe, North America and now Asia – helping clients understand and operationalise their data assets and technological marketing infrastructure to drive optimum performance with their digital media and marketing investment. Daniel started his career with Bang & Olufsen – a Scandinavian luxury consumer electronics company, working with digital marketing globally, focusing on delivering great brand experiences online across all consumer touchpoints. He later joined Omnicom Media Group, embarking on the journey of specialising in data-driven media with great passion, discovering innovative and effective ways of connecting brands with consumers online with relevance and efficiency. With experience across multiple continents, industries and technologies – Daniel has already established himself as a thought-leader in the media industry, with published articles, IAB SEA Programmatic Committee 2018 membership and voted runner-up for the CampaignAsia Asia-Pacific Programmatic Agency Person of the Year in 2017.
Stefen Kyaw, Digital Marketing Lead, GrabFood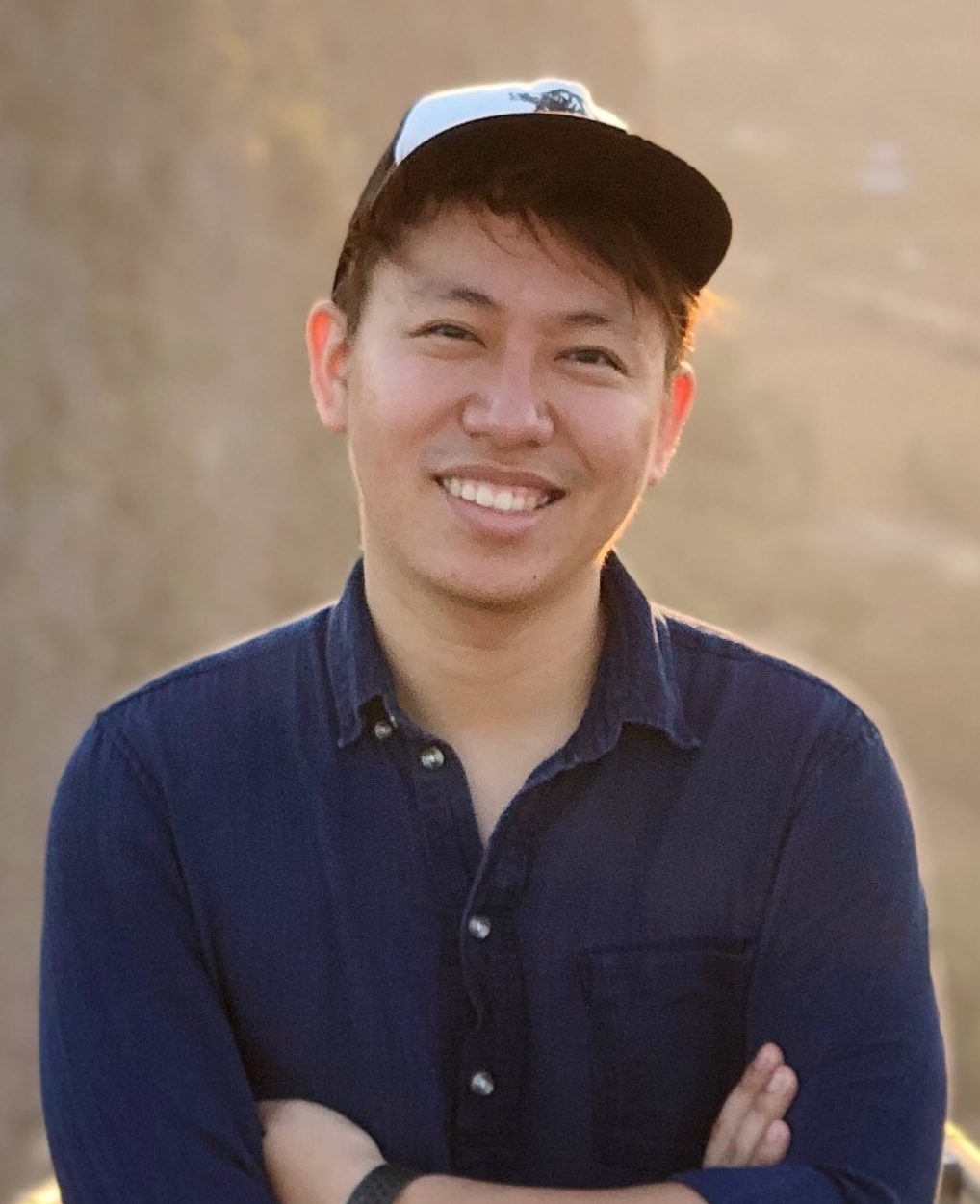 Stefen heads up GrabFood's digital marketing efforts across SEA and is helping the brand navigate different digital channels for acquisition & retention strategies. Prior to joining Grab, Stefen led programmatic marketing for Uber APAC.  Having started his career in ad operations on the agency side - GroupM's MediaCom, Stefen has worked with a mix of both performance & brand advertisers in APAC for the past 9 years. He holds a Master in Mass Communication from Nanyang Technological University, Singapore. He loves running and has completed 2 triathlons and 5 marathons.

Kabeer Chaudhary, Managing Partner APAC, M&C Saatchi Performance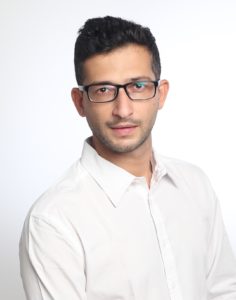 Kabeer currently leads media operations for APAC for M&C Saatchi Performance. He is passionate about the evolving nature of adtech - from the methods of planning, buying and optimizing to the way we have come to analyze and attribute marketing data. He believes while there have been a lot of wins, there are some serious challenges that lie ahead which makes this probably one of the most exciting times for our industry.
Hari Shankar, Chief Executive Officer, Singapore Media Exchange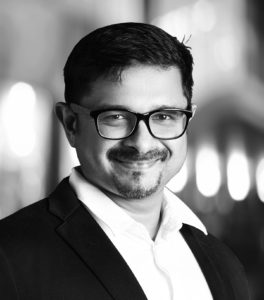 Hari is a seasoned digital media veteran with two decades of experience spanning the agency land, client side and the publisher eco-system. As the Chief of Singapore Media Exchange, the only premium programmatic exchange in the market born out of the partnership between the media giants SPH and Mediacorp in 2018, he is well on his way to creating a strong alternative market place to programmatic buyer in Singapore and beyond within 12 months since inception.  In his previous stint as the Regional Managing Director for Havas Media's Digital & performance marketing arm Ecselis,  he has created a strong challenger brand out of Ecselis in the performance marketing space within a short span of 2 years quadrupling the revenue, acquiring a slew of new businesses & creating a strong foundation based on the 4 Ps – product, platforms, processes & people. His also headed Digital acquisition for PayPal APAC from the Singapore RHQ where he set up a robust acquisition engine across the Consumer and Merchant businesses as well as handled APAC agency management, pan-regional stakeholder management among other duties. In a prior role as the Integrated Media Director - Dell with MPG, he served as the acting Marketing Manager for Dell South Asia where he successfully drove integrated offline-online media planning processes & drove traditional media demand planning /forecasting/ analytics. Hari has successfully set up many digital / performance marketing units in addition to turning around flagging digital departments within multiple media agency groups. An aggressive gogetter, Hari in his previous assignment, founded the Performics SG APAC excellence center & took it to a market leadership position with over 35 employees in a short span of 4 years. His core competencies lie in driving digital marketing strategy & innovation, digital media planning, cross-channel attribution & measurement, digital marketing optimization & analytics, digital tracking & measurement technology platforms and digital performance marketing.
Rohan Kamra, Regional Digital Marketing Manager - Asia Pacific & Japan, Intel Corporation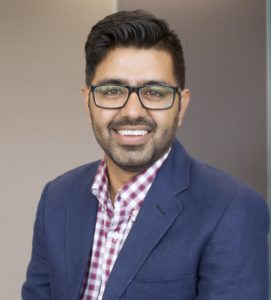 Digital marketer with over a decade of experience leading marketing strategy, digital media & business development across Tech, CPG and FSI. Currently Rohan is leading Paid Media, Content & MarTech initiatives for Intel across 15 markets in APJ. Prior to joining Intel he has worked in the agency world managing brands like Samsung Mobile, PepsiCo, Bacardi and others where he evangelized digital as a medium in the overall marketing mix. Rohan strives to reach a significant number of Intel's intended audience through targeted media and help create connected, personalized experiences to produce tangible business value for the organization and its customers. Member of the Intel's first ever digital Hub- a real time monitoring center to tap into data across social, search and external media which helps in making data driven decisions. He is also the internal champion for rolling out the technology stack to bring programmatic media in-house along with leading social selling and advocacy & influencer marketing initiatives. Rohan loves to travel and is a foodie at heart. He is always ready for a new experience. Right now he is trying to teach his 1.5 year daughter to walk, talk and tweet!
Jodie Collins, Managing Director, Re/Digital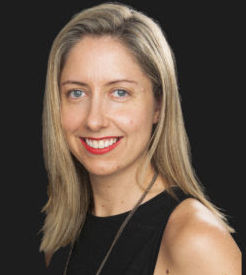 Jodie Collins is the founder and managing director of Re/Digital, a digital strategy and training firm which works with companies across Asia to develop their digital marketing approaches and team capabilities. This includes guiding companies on developing programmatic and data strategies to link in with their overall offline and online marketing and customer experiences. She has been working in marketing, advertising and digital for 20 years, with 9 years in China and Singapore. She has worked for some of the world's leading agencies and media companies including OMD, M&C Saatchi and News Corporation, and with clients including McDonald's, Johnson & Johnson, Intel, Hilton, the BBC and Estee Laude.
Rachel Smith, COO, ExchangeWire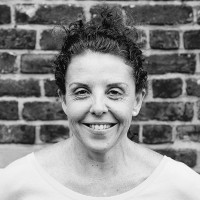 Rachel Smith heads up operations for ExchangeWire, covering marketing, sales, and business development, also holding strategic oversight of the company's global operations.In addition to this, over the last 4 years Rachel has provided consultancy to a number of advertising technology companies looking to increase their profile and customer awareness in the digital media industry.Prior to this, Rachel spent 10 years in the public sector working with policy advisors and elected politicians at both a local and national level in the UK & Australia. Amongst many other things, this included running media, communications & PR functions for local government authorities in London.Rachel holds a Bachelor of Arts in Politics from the Australian National University.