Charlotte Williams on TikTok, Tesco's Media Insights, and Livestream Commerce
by Zara Briggs on 10th Dec 2021 in Podcast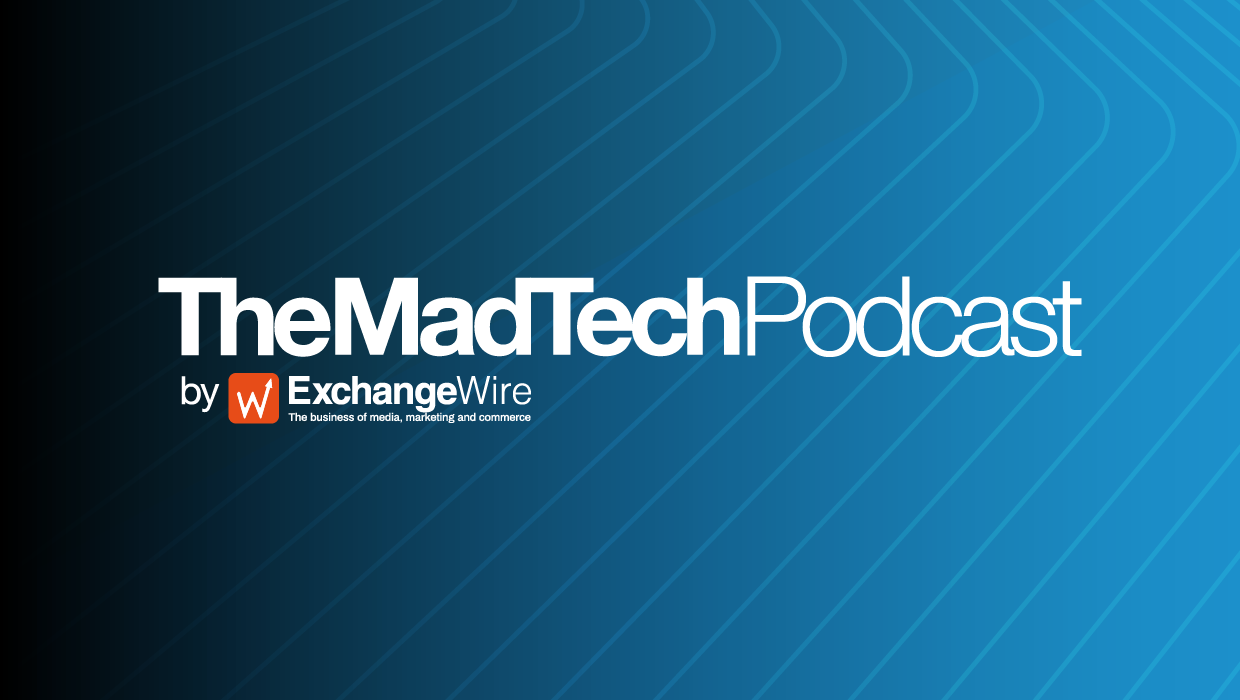 On this week's episode of TheMadTech Podcast, Charlotte Williams, content marketing consultant, joins ExchangeWire's Anne-Marie Sheedy and Mat Broughton to discuss the latest news in media, marketing, and commerce.
This week they cover:
- Content creators on TikTok say that they're being targeted by "mass reporting" campaigns aimed at booting them and their videos off the platform. According to reports, programs exist which enable individual users to submit multiple reports of an inappropriate video to TikTok's 'report' function. Whilst the maker of one such tool — an anonymous 14-year-old from Denmark who goes by the alias H4xton — said he built the solution to make it easier to clamp down on misinformation and bullying on the platform, the practice is purportedly being turned against users whose videos do not break TikTok's code of conduct.
The issue reiterates the long-running debates surrounding the policy of user-generated content on the internet. In the US, the Biden administration have sought to impose new regulations that make social media platforms accountable for the content that's posted onto their domains, whilst some political opponents have decried such a move as a denial of free speech. A report from the LA Times found that some Black, transgender, and Jewish TikTok creators believe that they have been the victims of targeted mass reporting after having their videos taken down or being removed from the platform altogether.
It remains unclear whether such mass reporting tools (which can be found in online forums and are reportedly available for other platforms) can get content and creators booted from the platform, with some developers saying that human verification by TikTok moderators ensures that innocuous TikTokers aren't wrongly punished by the tool. Others, however, claim that their bots can get anything removed, regardless of whether it violates the terms of service. The fast-moving nature of the tech behind social media behemoths, and particularly for TikTok, means that questions remain over how potent these hacks truly are, yet suspicions of the proliferation and efficacy of these tools could see some creators leave the platform for good.
- Tesco are launching a media and insights platform built off the back of the swathes of data collected via their Clubcard rewards scheme. The new venture, named "Tesco Media and Insight", aims to enable suppliers and agencies to create more effective and relevant campaigns and product offerings by providing them with deeper insights into their target customers. In doing so, the closed-loop platform could help the supermarket giant and their suppliers to build stronger relationships with their customers and increase loyalty.
Used by over 20 million UK households, Tesco's Clubcard scheme offers a diverse and nationally representative first-party behavioural dataset. Combined with data from their 7 million regular app users and the analytical expertise of dunnhumby, whose technology will power the new platform, the retailer holds a treasure trove of first-party data and customer insight.
The Tesco Media and Insights platform will allow brands to tailor how they target their campaigns, with five options ranging from one-to-one personalisation to mass reach. Commenting on the launch, Tesco chief customer officer Alessandra Bellini said "Our platform will bring together the wealth of knowledge we have, with the insights from dunnhumby, and use it in a way that helps our brands be more efficient and targeted and ultimately to serve our customers better."
- Alibaba, the Chinese conglomerate who pioneered live-stream shopping through their Taobao business, are seeing their dominance in the space diminish amidst the growth of rivals Kuaishou and ByteDance-owned Douyin. This shift comes as Alibaba attempts to fend off efforts by antitrust regulators to loosen their hold over China's online shopping sphere.
Whilst still the market leader, Alibaba have seen growth slow after being deemed anticompetitive and landed with a record USD$2.8bn (£2.1bn) fine. The giant's Taobao and Tmall saw their gross merchandise value fall after being ordered to cease certain business practices and the their share of China's overall e-commerce gross merchandise value decline from 62% to 48% in F1. Douyin, meanwhile, have amassed a user base of 600 million and Kuaishou of 320 million, with the value of all goods sold on the latter up 86% in Q3.
According to analysis, the value of items sold via livestream will double this year whilst physical retail will see growth of 15%. Whilst streaming commerce caters particularly well to bulk-buying, it has also become key for some of Alibaba's most lucrative items, such as skincare, women's fashion, cosmetics, and perfume. However, the conglomerate is fighting back, vowing to train new influencers to bolster their streaming operations. Alibaba still have the advantage of having invested in cutting out fraud from their livestreaming arm, something which Douyin and Kuaishou are still working on.
ContentE-CommerceMediaProduct LaunchSocial Media