ExchangeWire In-House: CNAME Cloaking, Nielsen, and the EU vs. Amazon
by Grace Dillon on 13th Nov 2020 in Podcast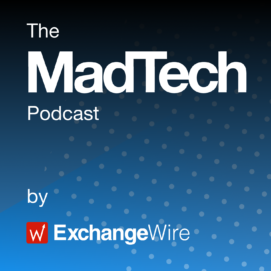 On this week's episode of The MadTech Podcast, Rachel Smith and Lindsay Rowntree are joined by ExchangeWire CEO Ciaran O'Kane to discuss the latest news in ad tech and martech.
In this week's episode:
– Apple's latest iOS update (iOS 14) is set to crack down on the use of CNAME Cloaking. The practise involves a company deliberately disguising a third-party tracker as a first-party tracker in order to work around the firm's Intelligence Tracking Prevention (ITP) system, which bans the targeting technology. Apple's update to its ITP, which forms part of the iOS 14 upgrade, will see the company's Safari web browser automatically block any domains that it identifies as using "tracking" technology, even those that are 'hidden' by CNAME Cloaking. 
Whilst the move marks a positive step to eradicating insidious and illegal tracking, the update risks impeding businesses that use the method for legitimate reasons, such as for measurement and optimisation. As browsers are not yet capable of distinguishing between hazardous and benign CNAME chains, the change could end up hitting many rule-abiding ad tech firms alongside those guilty of illicit tracking.
– Global information and measurement firm Nielsen has announced that it will begin incorporating data from smart TV and set-top boxes into its TV ratings measurement. The move is part of an effort to extend the company's rating currency to addressable TV in order to make the channel more approachable for advertisers by providing measurement. DISH, DirecTV, and smart TV manufacturer VIZIO have all signed up as data sources, with the company planning to partner with more data owners in the near-future.
The initiative isn't Nielsen's first foray into non-linear measurement: the company already provides measurement for Amazon Prime and works within Roku's Measurement Partner Program. Nielsen's presence in OTT is also bolstered by YouTube and Hulu, which are both included in Nielsen's TV ratings.
– The European Union's competitions authority has launched another antitrust investigation into Amazon. The European Commission, headed by Margrethe Vestager, has accused the tech giant of abusing its access to third-party seller information in order to give itself a leg-up over its competitors. The Commission alleges that the company has used marketplace information on its rivals, such as order numbers and merchant revenues, to enhance its own product offerings, giving it an unfair advantage over other sellers.
The new investigation will focus on Amazon's "Buy Box" offering, and will also look to determine whether the firm has been giving preferential treatment to sellers that use its Prime service. Heightened scrutiny against the heavyweight comes amidst growing concern over its dominance, particularly against a backdrop of increased e-commerce as COVID-19 keeps retailers' doors shut. 
In a statement, Vestager was unequivocal that the Commission views such behaviour as anticompetitive, saying "Data on the activity of third-party sellers should not be used to the benefit of Amazon when it acts as a competitor to these sellers" and "We must ensure that dual role platforms with market power, such as Amazon, do not distort competition."