GroupM's Brian Wieser on Earnings Reports, Esports Advertising, and Huawei
by Grace Dillon on 24th Apr 2020 in Podcast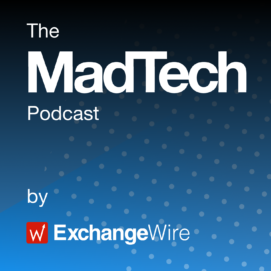 On this week's episode of The MadTech Podcast, ExchangeWire's Rachel Smith and Lindsay Rowntree are joined by Brian Wieser, president, business intelligence, GroupM, to discuss the latest news in ad tech and martech.
On this week's episode:
–
Netflix has unsurprisingly done well during Q1,
more than doubling anticipated numbers of new subscribers expected for the quarter to 15.8 million worldwide (7m EMEA, 3.6m APAC, 2.9m LATAM, & 2.3m North America). However, the company has noted that this is likely to be a temporary boost, since the spike in uplift arrived with global lockdown measures. Furthermore, revenue has not been boosted at the same rate, due in part to a strong US depressing international revenue, and replacement of marketing spend with tech and development spend.
Snap has also enjoyed a strong Q1
, including a reported revenue of USD $460m (£372.5m), exceeding expectations of $430m (£348.2m). User numbers were also up to 229million from an anticipated 224.5million, as well as daily time spent on the platform growing 35% yoy.
– The widely reported rise in esports viewership has been widely discussed on the MadTech Podcast, including speculation about when and how advertisers might look to capitalise on this.
This week, Digiday reported that BMW are spending significant sums in esports,
not just on sponsorship, and devised this strategy and signed relevant deals well before the pandemic. The brand is looking to build a relationship with Gen Z consumers now to prepare for when they might be ready to purchase in years to come, and are focussing not on traditional ad placements, but rather on content, attaching KPIs to social media engagement from team fans.
– Despite global challenges, from the Coronavirus pandemic, to fallouts with Washington,
Chinese telecoms group Huawei reported a 1.4% increase in Q1 sales to $25.7billion USD
. The group missed its 2019 projected revenue by USD $12b (£9.7b), reportedly due to US sanctions that prevented American companies from selling to them. Despite this, Huawei still managed to increase spend with US companies that manufacture the hardware components it sells; but in the short-term, the Chinese company has had to depend more on its domestic market for sales of handsets and telecoms infrastructure due to the Coronavirus-induced reduction in European demand. Looking beyond Q1, the company has signed 90 contracts to provide 5G infrastructure, and has already supplied 45 of the 70 commercial 5G networks worldwide. Huawei has specifically stated that it is not providing any government, including Beijing, with any mobile phone data or infrastructure to carry out contact tracing relating to COVID-19, because it does not consider it an appropriate use of customer data.
The MadTech Podcast is also available on:
Spotify
TuneIn
Apple iTunes
Google Podcasts
Stitcher
Pocket Casts
RadioPublic
CastBox
Deezer