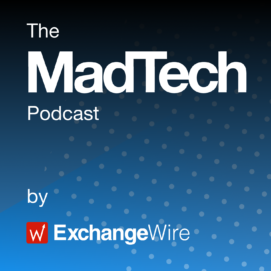 On this week's episode of The MadTech Podcast, ExchangeWire's Rachel Smith & Lindsay Rowntree are joined by Ron Amram, global media lead, The Heineken Company, to discuss the latest news in ad tech and martech.
On this week's episode:
– Apple News is starting to result in some revenue uplift for publishers since it's seen by advertisers as a contextual targeting environment, becoming popular as the relevance of the third party cookie declines. Long criticised by publishers as not providing any revenue uplift, is this a welcome turnaround or are the revenue figures still too low to matter? Is this an indication of advertisers preferring contextual environments? Is this preparing the industry for less reliance on third party cookies?
– Marketing agency, Gin Lane, has closed to become Pattern – a new DTC holding company which is looking to develop brands around consumers, rather than products. Is this a credible/scaleable new business model for building DTC brands, focussing on customers before products? Does this suggest that those who are closest to helping DTC brands grow and scale, are well placed to build out their own DTC businesses? Can you imagine other agencies or services partners doing something similar? What do traditional brands do to build out their customer base beyond existing products?
– Pinterest Q2 results have been announced, which is the second quarter since going public, and they are strong, representing a 62% y-o-y growth in revenue which is largely attributed to advertiser diversification. That diversification is in the form of increased spend on the platform from existing legacy brands launching new brands and products; adding new and emerging verticals like auto and entertainment; and new spend from small to medium businesses who are digitally native/DTC. Will we see Pinterest growth continue at the same pace? How fruitful is their advertiser diversification strategy, are they able to offer the right audience to this range of brands and verticals?
The MadTech Podcast is also available on:
Spotify
TuneIn
Apple iTunes
Google Podcasts
Stitcher
Pocket Casts
RadioPublic
CastBox
Deezer