The ExchangeWire Team on SMB & DTC Marketing, Esports, and Tech for Good
by Grace Dillon on 17th Apr 2020 in Podcast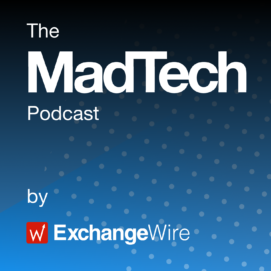 On this week's episode of The MadTech Podcast, ExchangeWire's own Ciaran O'Kane, Rachel Smith, and Lindsay Rowntree discuss the latest news in ad tech and martech.
On this week's episode:
–
Under the umbrella of innovation and collaboration for good during tough times
, the Play Together Apart initiative by the games industry and the WHO, which encourages gaming as a means of staying connected during times of social distancing, was announced a few weeks ago. Backed by big name mobile game companies like Wooga, Zynga and Pocket Games, supported by PC & console game publishers Activision Blizzard and Riot and broadcast platforms such as Twitch and YouTube gaming, the initiative is set to launch special (virtual) events, activities and in-game rewards to encourage gamers to take responsibility and abide by social distancing rules during the pandemic.
Together with news of VC fund Index Ventures, securing USD$2bn for growth and start-up investment
, this helps to shed some light on innovation coming out of times of adversity. Categories which the fund is expected to focus on to uncover pockets of tech innovation include delivery services, healthcare tech, medical treatment tech and anything that helps to enable seamless online experiences for essential services – such as remote working.
TagsDTCesportsGamingSMETechnology