Unruly's Alex Khan on NFTs, the Metaverse, and China's New Privacy Law
by Grace Dillon on 3rd Sep 2021 in Podcast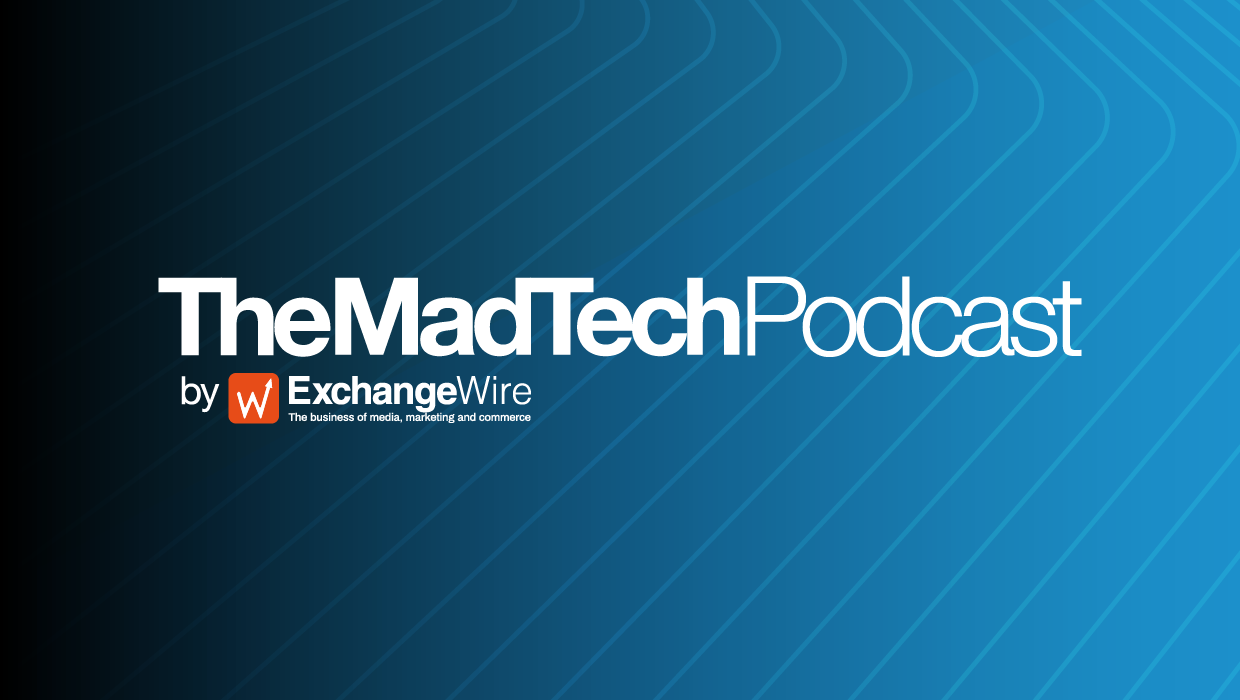 On this week's episode of The MadTech Podcast, Alex Khan, group MD, international at Unruly, joins ExchangeWire's Rachel Smith and Lindsay Rowntree to discuss the latest news in ad tech and martech.
Together, they cover:
– Visa have spent USD $150m (£110m) on a blockchain non-fungible token (NFT). The payments giant add 'CryptoPunk #7610' to their "collection of historic commerce artefacts" in what they dub "a new era of NFT-commerce".
Launched on the Ethereum blockchain system in 2017, CryptoPunk tokens are one of the earliest types of NFTs, with 10,000 different images each made up of 24 by 24 pixels. Despite serving no practical purpose, these digital certificates are frequently sold for several million dollars.
In a statement, Visa revealed that they made the purchase partly to gain a better understanding of the processes and infrastructure needed for a brand to buy and hold an NFT. "We think NFTs will play an important role in the future of retail, social media, entertainment, and commerce. To help our clients and partners participate, we need a firsthand understanding of the infrastructure requirements for a global brand to purchase, store, and leverage an NFT."
– The 'metaverse' - a shared space that transcends individual platforms to play host to immersive virtual experiences - has become the tech industry's latest battlefield, with leading players including Facebook and Roblox in the process of developing their own vision of the as-yet nascent space.
Last month (19th August), Facebook made their Horizon Workrooms - a free app for the social media giant's Oculus Quest 2 VR headset that allows people to work in virtual offices - available for public testing. The solution is designed to connect users within a hybrid or remote-working environment, with CEO Mark Zuckerberg stating that "working together will be one of the main ways people use the metaverse". If successful, Workrooms could drive demand for Facebook's Oculus line, although consumers have proved slow to take up using VR hardware.
The CEOs of Microsoft, Nvidia, and Match Group have also shown an interest in exploring the metaverse, and investors have flocked to game companies in anticipation of high growth in the space. Roblox CEO Dave Baszucki revealed that his company have ambitious plans to make their platform a "hub for virtual and immersive experiences" and have been investing in gaining the technology and workforce required to achieve this, as well as to moderate content. Another matter that has naturally arisen is that of ensuring privacy and user safety within this immersive space. On this point, Facebook have said that they will implement measures to protect Workrooms users' data, and will not use any conversations or materials from the space for to influence advertising.
– China's leading legislative body have passed a new privacy law that will curtail technology companies' capacity to collect users' data. The Personal Information Protection Law was approved by the Standing Committee of the National People's Congress earlier this month (20th August) and will take effect on 1st November, according to state-run Xinhua News Agency.
The new legislation is similar to the European Union's General Data Protection Regulation (GDPR), and stipulates that any entity that handles the personal information of Chinese citizens gain prior consent to do so and minimise their use of this data. Unlike in Europe, however, the Chinese government will continue to access this data, according to policy analysts.
The new law looks to unify China's pre-existing disparate rules regarding data privacy to deprive tech companies of largely unhindered access to consumers' data, an environment which fostered rapid innovation whilst giving way to a data black-market. The rule will also seek to resolve growing complaints regarding the use of facial recognition technology, algorithmic discrimination, and personalised marketing. Companies who violate the new law could face a fine of USD $7.7m (£5.6m) or 5% of the preceding year's revenue.
BlockchainChinaPrivacyRegulation