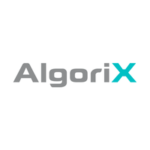 AlgoriX
Categories:

Header Bidding Technology; In-App Specialists; Native; Publisher Ad Server; Supply-Side Platform; CTV, OTT & Video;

Website:

Email:

Geography:

APAC

EMEA

LATAM

North America

Location:

Specialism:
As a DSP, the most pivotal part of our media buying is direct connections with supply. AlgoriX has proven its reach with multiple categories of in-app from China and international markets. With their team's close communication, our partnership thrives.
Company description
AlgoriX is an independent global media and technology company. Backed by investments from international venture capitalists, our core team is equipped with years of experience from leading global internet and ad tech companies. Through our team's expertise, AlgoriX can bring to our partners best-in-class technology solutions and know-how to scale their revenue and deliver results effectively.