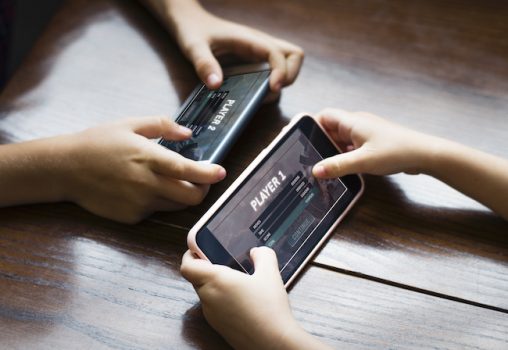 In the fourth article in ExchangeWire's 2022 predictions series, industry experts give their thoughts on what next year looks like for Mobile and In-Game. Two closely intertwined areas, both have seen significant growth over the past 18 months, but have also been (and could be further) affected by Apple's changes to the iOS infrastructure.
In-Game will be seen as a standalone ad category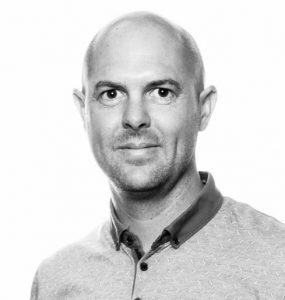 2022 will see in-game advertising recognised as a standalone ad category for the first time, moving it from the awareness stage to becoming a legitimate ad channel in its own right. Ratification from industry bodies such as the IAB and the MRC will deliver a defined taxonomy, measurement guidelines, and an updated RTB spec that will mean investment will no longer need to be funnelled through other categories such as Display or Out Of Home as it has until now. The new viewability specifications from the MRC will set the standard for in-game advertising and will make evaluating the value of the channel much easier for buyers and sellers. This will help to establish a greater understanding of the format which will grow brand confidence as they effectively measure how viewable in-game ads are.
In 2021 we have seen more brands investing into the channel, and that shift will continue, with gaming now a central element of the briefs we see from brands. That increased investment on the brand side should also have a knock-on effect for game developers, who will look to integrate a new monetisation solution that is designed to respect the gamer and enhance their playing experience.
Lewis Sherlock, SVP programmatic, Bidstack
Mobile will attract more ad dollars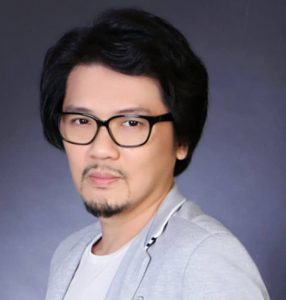 It's uncertain whether 2022 will be the start of the post-COVID "New Normal," but the heavy reliance on mobile for everyday activities will continue to accelerate because of deeply ingrained habits formed during the pandemic. As economies recover, more advertising dollars will go into mobile globally, particularly APAC, a mobile-first region.
The key areas of growth will be mCommerce, mobile gaming, and streaming. First, since the pandemic changed the way we shop, the growth of mCommerce will increase, as evidenced by the major eCommerce campaigns running in our AdExchange. Second, mobile gaming, which attracts not only hardcore gamers but also casual gamers from different age and gender groups, will see more budget from brand advertisers seeking to engage casual gamers. At present, mobile gaming is already the best performing category in our AdExchange, where we witnessed tremendous growth in CPM across all major regions. As more FMCG brands invest, we expect this momentum to continue. The hype around Metaverse will also have more companies invest in Metaverse games, thus bringing more innovation to Metaverse gaming, play-to-earn models combined with cryptocurrency. Lastly, streaming will continue to become the primary source of entertainment for audiences. Though there's much talk around CTV, spending is mostly limited to the US. In other regions, it's OTT that captures the most spend. We'll see more streaming apps in 2022 catering to this explosive demand for streaming content on mobile. LATAM and APAC will see more spending in OTT, whereas US CTV will continue to rise.
Frederic Liow, SVP revenue and growth strategy, AlgoriX
Gaming will become integral to any successful advertising campaign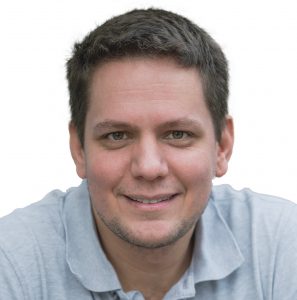 Apple's more stringent privacy moves, the demise of the cookie, and a series of consolidations have moved us to an even more privacy-first world, with consumers more enlightened than ever about how their data is being handled and how they are being advertised to. 42.7% of internet users worldwide report using an ad blocker, and that's not just across PC. At the same time, ad networks depended on the IDFA to deliver the best results, as they believed behavioural targeting was key for performance advertising.
However, in brand dollars, the IDFA has turned out to be much less important, as it's more about contextual targeting, brand safety, ad viewability, and scale. This has forced the industry to respond by building better technology, and finding different ways to reach consumers. Simultaneously, gaming and advertising are becoming more intertwined, with advertisers realising the huge potential of this channel and game publishers educating themselves on programmatic, and what CMPs mean to them. In-game ads that do not disrupt the gameplay have been realised by both advertisers and game publishers as a suitable way to advertise in gaming titles. The channel also boasts extremely low fraud rates and high engagement, as when gamers are playing, they are entirely focused on the game. In 2022, many more advertisers will discover the benefits that this channel offers, and as the number of gamers continue to grow, rather than being a 'nice to have', gaming will cement itself as an integral part of any successful advertising campaign.
Itamar Benedy, CEO and co-founder, Anzu.io
2022 will see a new class of mobile ad formats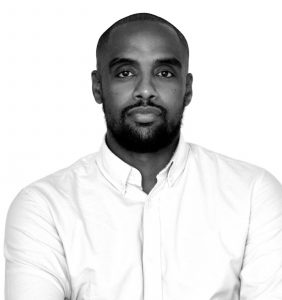 With consumers spending more time on their screens than ever before, marketers should focus on building the best possible mobile ad experience and offer formats that mobile users actually want to engage with. This means non-intrusive creative formats that give users control on how they want to see the message, and preserve their content consumption. In 2022, a new class of fully on-screen mobile ad formats will emerge. By adopting fully on-screen formats that respect user's navigation, publishers will grow their revenue while reducing advertising pressure. And advertisers will have the guarantee that their brand message is clearly seen and understood.
Habenn Bereket, Northern Europe managing director, Ogury
Our definitions of "mobile gaming" will be redefined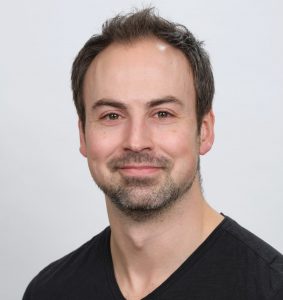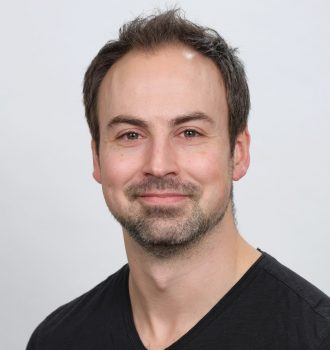 Ongoing enthusiasm around gaming will continue in 2022 based on the continued growth of the gaming audience (particularly on mobile platforms) combined with newfound vigour around the "Metaverse," wherein the best examples currently exist within the world of gaming. To accommodate an increasingly broad array of players to fuel this growth, we'll continue to see ongoing innovation around the demarcation of gaming via both technological and design enhancements.
Technologically, the ease through which a wider variety of gaming content can be accessed will continue to improve. Game subscription services, accessible PC technologies like Steam Deck, portable VR experiences, advances in consumer internet (including 5G) allowing for more stable cloud gaming, and increasingly sophisticated mobile devices creates an environment where the barriers to entry for virtually any gaming content have never been lower.
But gaming has not been on the rise simply as a function of better technology and better phones – the game experiences and methods to commodify them must follow. This means game mechanics that are flexible enough for even non-traditional game players to understand, supported by "Free to Play" economics which present rich opportunities for brands via ads, sponsored experiences, or otherwise.
A wider array of player-friendly games widens the tent for gaming, where increased technological access across a number of game experiences will deepen engagement. These factors combined with a continued drive towards cross-platform play and bringing AAA game franchises to mobile means that our very definitions of "mobile gaming" are set to be redefined.
Jonathan Stringfield, VP global business marketing, measurement & insights, Activision Blizzard
Working with major advertisers will be the next step for gaming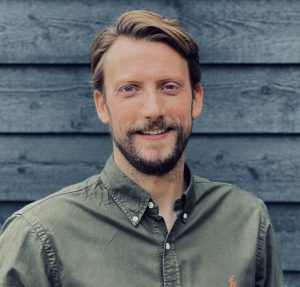 From publisher quality to sheer output, the UK gaming industry is an under-appreciated gem. And for mobile specifically, we are the fifth-largest world economy when it comes to gaming revenue, according to eMarketer. This year, the industry has seen greater access for advertisers to more immersive mobile formats, as well as ingenious in-game creative becoming available programmatically. The next stage for the industry is working hand-in-hand with major advertisers, in FMCG and elsewhere, to produce the case studies that prove we are in tune with the consumer – that advertising in gaming is as mainstream as TV.
Phil Gale, head of agency development, Europe, InMobi
Understanding gaming's many audiences will bring marketers success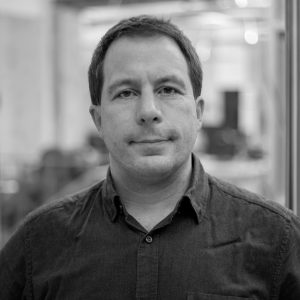 In-app gaming is becoming increasingly popular for brand advertising, with mobile an indispensable format for developers looking to take advantage of the highly engaged – and fast growing – audiences on offer. Our own research suggests that gaming has even taken over news consumption, with almost three in ten consumers citing it as the biggest area of boosted mobile consumption.
Marketers looking to truly take advantage of mobile gaming in 2022 will base their strategies on an in-depth understanding of the consumers they're targeting, as well as how their ads are performing. In other words, they will track the performance of their campaigns against tangible measures of success – rather than proxy metrics – and use artificially intelligent tools to source the insights needed to optimise in-flight. In this way, marketers will adjust strategies to ensure they are streamlining their spend allocation and powering incremental performance, and providing consistent relevance for mobile gamers.
Stephen Upstone, CEO & founder, LoopMe
Rising competition will make conversion even more important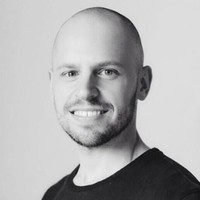 With Apple's iOS updates increasing the minimum number of daily conversions required for reporting visibility, in-app advertising will likely move away from long-tail publishers and smaller ad networks to the larger publishers and self-attributing networks. As competition for this premium app inventory increases, we can expect to see these CPMs rise. Additionally, as the conversion thresholds are set at a campaign-level (rather than channel-level), advertisers may look to simplify their activity to ensure there is enough daily conversion data in each campaign – but this comes at the cost of broader targeting that risks harming efficiency further.
Lloyd Davies, MD UK, Making Science
User-first mobile ads on curated marketplaces will become a priority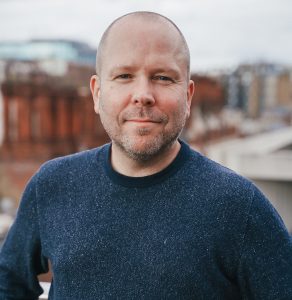 In 2022, there will be an increased shift to mobile advertising as we continue to benefit from mobile's ability to deliver against contextual and emotional states of mind. This is going to require a deeper understanding of how consumers engage with different ad formats as well as a greater focus on delivering a tailored creative approach in a way that resonates with the consumer and brings a great overall user experience. User-first mobile ad experiences on carefully curated marketplaces will therefore become a priority in any outcomes-based media plan.
Saint Betteridge, managing director, Picnic Media
Good riddance IDFA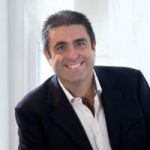 I am definitely looking forward to fewer conversations (and panels) about how targeted advertising will work in the "post-IDFA era". Mobile games in particular have been overly reliant on intrusive and fragile technology. Good riddance IDFA; hello personalised advertising relationships that respect privacy.
The negative impacts of IDFA deprecation on interstitial CPMs have propelled in-game advertising to increasingly become a standard part of developers' monetisation mix and means the supply of in-game advertising inventory available to ad buyers increased exponentially in 2021.
Consumers, who were already irritated with invasive ads that track them across apps and websites, are realizing their attention is worth a lot more than the value they've been receiving from the free-to-play model to date. Mobile game players will demand that their attention is properly valued or else will simply vote with their eyeballs and move on.
As we inch closer to a cookie-less world, the content-creator/consumer/advertiser relationship will be enhanced by a value-based paradigm. Relevant engagements based on first and zero-party data, complemented by user choice and transparency will create personalized brand experiences and sustain the 'free content' ecosystem beyond cookies/IDFA/AAID et al.
Kristan Rivers, CEO and co-founder, AdInMo

Making Science
Making Science is a technology and digital marketing consultancy specialising in e-commerce and digital transformation. Its business model responds to the growing need for companies to digitise their entire value chain, particularly in the area of ma...
Powered by PressBox

InMobi
InMobi is the world's largest independent mobile ad-tech platform. The InMobi Marketing Cloud consists of various platforms including the InMobi DSP, InMobi Exchange, InMobi Audiences and many more tools designed to help CMOs and marketers achieve ...
Powered by PressBox

LoopMe
LoopMe, the leading outcomes-based platform, closes the loop on digital advertising. By leveraging AI to optimise media delivery in real-time, we drive measurable uplift for business outcomes and more effective advertising across online and offline m...
Powered by PressBox

AlgoriX
AlgoriX is an independent global media and technology company. Backed by investments from international venture capitalists, our core team is equipped with years of experience from leading global internet and ad tech companies. Through our team's e...
Powered by PressBox

Picnic
Picnic Media is a leading premium mobile ad formats company, delivering high-impact, social-style ad formats on a unique marketplace of the highest quality mobile inventory. Their intuitively engaging advertising campaigns allow advertisers to increa...
Powered by PressBox

Anzu.io
Anzu.io is an in-game advertising platform that brings real-world brand ads to video gaming and esports. Backed by BITKRAFT Esports Ventures, WPP and Axel Springer Digital Ventures, Anzu redefines digital advertising through seamless integration of n...
Powered by PressBox

Bidstack
Bidstack is the leading in-game advertising and video game monetisation platform.
We bridge the gap between the interactive entertainment industries and advertisers by enhancing the gaming experience with immersive advertising.
We unlock gaming...
Powered by PressBox
Ogury
Ogury, the Personified Advertising company, has created a breakthrough advertising engine that delivers precision, sustainability and privacy protection within one technology stack, built and optimized for mobile. Advertisers working with Ogury benef...
Powered by PressBox