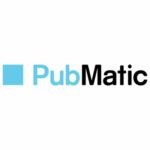 PubMatic
Categories:

Contextual; Cookieless Targeting; Data Activation; Fraud & Verification; Header Bidding Technology; Identity Solution Provider; In-App Specialists; Supply-Side Platform;

Website:

Email:

Geography:

Location:

Specialism:
Articles
PressBox
"Since migrating to OpenWrap, we are no longer bogged down by the operational challenges of maintaining a header bidder wrapper. OpenWrap empowers our entire team (yield managers, analysts, product manager, web developers) to focus on their core strengths: using data and technology to build a great website and user experience while leveraging PubMatic's strength in header bidding ad technology."
Company description
PubMatic (NASDAQ: PUBM) delivers superior revenue to publishers by being an SSP of choice for agencies and advertisers. PubMatic's cloud infrastructure platform for digital advertising empowers app developers and publishers to increase monetization while enabling media buyers to drive return on investment by reaching and engaging their target audiences in brand-safe, premium environments across ad formats and devices. Since 2006, PubMatic has been expanding its owned and operated global infrastructure and continues to cultivate programmatic innovation. Headquartered in Redwood City, California, PubMatic operates 14 offices and eight data centers worldwide.