AdColony Leads The Winners with 5 Awards at The Wires 2021
by Lindsay Rowntree on 9th Nov 2021 in News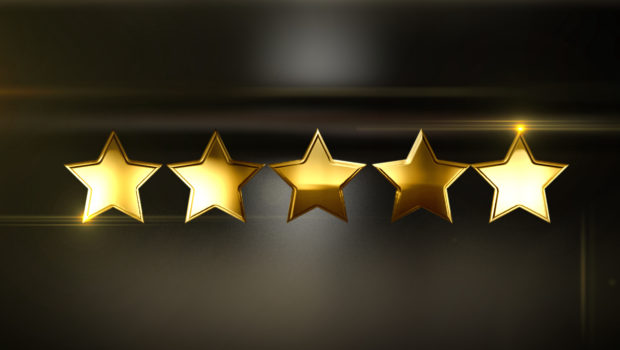 On 4 November ExchangeWire announced the winners of its fifth annual awards programme, The Wires. Since launching, ExchangeWire has been honoured to reward outstanding output and innovation coming out of the ad tech industry, and this year the awards programme was able to take that further, celebrating the best of media, marketing and commerce. Despite a challenging two years, ExchangeWire was delighted to be able to host a physical awards ceremony at The London Stadium, allowing peers from across the industry to celebrate each other's achievements in person.
AdColony swept the board, scooping five wins out of the 18 categories. They led the charge, being awarded Best Mobile Campaign, for their work with PT Global Digital Niaga and Wavemaker Indonesia for Bliblimart; an entry which also secured them Best Ecommerce Customer Acquisition Strategy, a new entry for 2021. Sticking in the APAC region, AdColony's campaign with Seven & I Holdings, PHD Media and Anzu for 7-Eleven Slurpee's in-game mobile strategy saw them pick up the award for Best Gaming User Acquisition/Monetisation Technology; another new category for 2021. Continuing AdColony's success, their work with Ferrero Asia Pacific PTE LTD and Mindshare Philippines earned them the Best Use of Data & Creativity award. Finally, AdColony picked up the win for one of The Wires' new regional categories; Best Regional Campaign - North America, for their work with Moose Toys and Powerphyl Media Solutions.
Out-of-Home experts VIOOH also picked up multiple awards, becoming joint winners of the Best Gaming User Acquisition/Monetisation Technology category, alongside AdColony, for their work with JCDecaux, Outmoove, Outsight, MediaCom and AdSquare. They also picked up the win for Best Use of Digital Out-of-Home Technology, for their campaign with Storeboost Retail, The Cloud and Compass, JCDecaux UK and Nespresso UK to drive customers in-store using programmatic OOH.
InfoSum won the hotly contested Best Marketing Technology Solution award, with the company's chairman and CEO Brian Lesser accepting the award remotely. InfoSum's work with Channel 4, 4Sales and mediarithmics saw them receive a win in the new 'Best Use of CTV Technology' category. They also received a commendation from the judges for 'Best Use of Data', with the award being picked up by Playground xyz for their work with Suzuki and the7stars.
The Asia-Pacific region gained much attention at The Wires, with campaigns from APAC markets securing six wins across the categories, including the award for Best Use of Digital Audio Technology from Twitch, Audible Australia, Media Monks, Stephen "Bajo" O'Donnell, iamfallfromgrace, Reapz and Marc Fennell; and Best Regional Campaign - APAC for Ad-Lib.io and Nestle DANCOW Nutritods.
The award for Best Video Campaign went to GroupM, DFS and Mediacom, with Goodway Group and Anytime Fitness securing Best Digital Campaign. Another new award category for 2021, Best Regional Campaign  - EMEA, was won by GumGum, KFC, Mindshare, OnDevice Research.
The Best New Product or Service: Sell Side category was as hotly contested as ever, with the judges awarding two commendations to DanAds, as well as Smart Ad Server, RTBF/RMB Auvio and Ad Insertion Platform, with the win being picked up by PubMatic and RP Digital. Similarly, Best New Product or Service: Buy Side saw commendations awarded to Adimo, as well as Silverbullet and 4D, with Incubeta winning for their work with Laithwaite's Wines.
As well as awarding companies in the media, marketing and commerce industries for their campaign- and product-based work, it would be remiss not to recognise the team and individual talents within the industry. Croud's programmatic team won the 'Best Client Services Team' award, with Yieldbird scooping the win for 'Best Ad Ops Team'.
Onto the popular choice categories, we received record nominations and votes for both Ad Tech Rising Star and Ad Tech Personality of the Year 2021, with Julia Rast from Xaxis Netherlands securing the well-deserved Ad Tech Rising Star award. Having come a very close second in the Ad Tech Personality of the Year 2020 race, Seun Odeneye, MD of UK and Ireland at Matterkind took the top spot at the live voting round during The Wires awards ceremony, with GoodLoop's Amy Williams and Adimo's Gavin Stirrat coming in joint second place. Odeneye humbly thanked his team in his acceptance speech, saying that without them, none of what he has achieved would have been possible.
ExchangeWire would like to thank everyone, including the brilliant panel of judges, and all of the applicants, nominators, nominees voters, attendees, and of course, huge congratulations to all of the well-deserving winners of The Wires 2021.

DanAds
DanAds is the leading provider of self-serve advertising technology, connecting ad sellers (publishers) directly with advertisers of any size through a fully automated ad sales platform. DanAds provides publishers with their own branded platform, all...
Powered by PressBox

Playground xyz
Playground XYZ is on a mission to master the art and science of maximising consumer attention. The company has built the world's first technology stack that integrates visual attention measurement, analytics and media optimisation called the Attent...
Powered by PressBox

VIOOH
VIOOH is a leading premium global digital out of home supply side platform.
Launched in 2018 and with headquarters in London, VIOOH's platform connects buyers and sellers in a premium marketplace, making OOH easily accessible.
Led by a team of ...
Powered by PressBox

Adsquare
Adsquare powers marketers with geospatial data science to enhance omnichannel campaigns.We are an award-winning location intelligence platform and enable improved campaign planning and activation, as well as measurement and attribution for camp...
Powered by PressBox

PubMatic
PubMatic (Nasdaq: PUBM) is an independent technology company maximising customer value by delivering digital advertising's supply chain of the future.PubMatic's sell-side platform empowers the world's leading digital content creators across the...
Powered by PressBox

mediarithmics
mediarithmics offers an open and integrated data marketing infrastructure, covering all DMP and CDP uses. The platform can also be used to create Data Alliances, guaranteeing the impermeability of data between partners and compliance with current and...
Powered by PressBox

Digital Turbine
Digital Turbine powers superior mobile consumer experiences and results for the world's leading telcos, advertisers, and publishers. Its end-to-end platform uniquely simplifies the ability to supercharge awareness, acquisition, and monetisation —...
Powered by PressBox
Ad TechAwardsecommerceGamingMartechMedia