Company details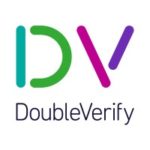 DoubleVerify
Categories:

Website:

Email:

Geography:

APAC

EMEA

LATAM

North America

Location:

Specialism:
Company articles

DoubleVerify Raises USD$350m; Apple Sued by French Advertisers

Brand Suitability: Demystifying Blocking and the "DV Clouds"

DoubleVerify on Facebook News, WPP, and Log-Level Data
Press Box

DoubleVerify Launches Authentic Performance

DoubleVerify Announces Programmatic Platform Certification Program for Connected TV Fraud Protection

DoubleVerify Expands Brand Safety Solution
Company description
DoubleVerify is the leading independent provider of marketing measurement software, data and analytics that authenticates the quality and effectiveness of digital media for the world's largest brands and media platforms. DV provides media transparency and accountability to deliver the highest level of impression quality for maximum advertising performance. Since 2008, DV has helped hundreds of Fortune 500 companies gain the most from their media spend by delivering best-in-class solutions across the digital ecosystem, helping to build a better industry.