Check Out These Five Trends Currently Dominating The European Display Space
by Ciaran O'Kane on 18th Jan 2011 in News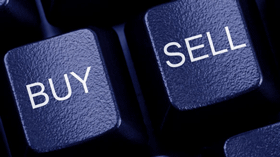 The Arrival Of The DSP En Masse From The US
Invite might be dominating the automated market in Europe at the minute. But that is not too say that the race is run. There are now a number of DSPs in the European market, and all have data centres located in this part of the world. MediaMath, Turn and uber-DSPP, AppNexus, are now primed to enter the market. Agencies, concerned with Google's growing power in the display market, will be keen to test all the vendors. And there will soon be enough budget to go around. How this effects the DSMs and ad networks will be interesting. And how the agency-focused DSPs, such as Turn and MediaMath, position themselves in relation to the way they work with media buyers will also have a major bearing on existing players. Will it be a pure platform or managed service play? We'll soon find out.
Private Exchanges Will Become The Preferred Means Of Trading Ad Impressions For Big Pubs
Private exchanges have already become a hot trend in 2011. Admeld has been particularly active in this area. Hot on the heels of its deal with the Weather Channel, Admeld is now helping ad network, IDG, build a private exchange for the technology vertical. Other European SSPs and publisher-side adtech vendors, notably Improve Digital, Rubicon and Admeta, will likely partner with big European publishers to offer a similar solution. The benefits of the private exchange for the publisher include greater control over buyers, pricing and yield. For the buy-side, it will mean that more quality inventory will be made available through RTB. It's a win-win situation all round.
The Existing Buying Model Gets Turned On Its Head As Pubs Morph Into Media Buyers
In the absence of an established data market, niche publishers in particularly lucrative verticals, such as finance and auto, will start to offer media-buying services to advertiser direct and specialist agencies. Using DSP tech, like AppNexus, publishers will look to re-target their own users across exchange inventory. The vertical DSN (Demand Side Network) solution will work alongside the current offering by the publisher. The proprietary data the publisher owns will power the offering, and will give it a commercial advantage over competing ad nets, DSMs and trading desks. Much investment in infrastructure and talent will be required – but we will see specialist publisher DSNs appear in the coming months.
Mobile Display Budget Starts To Flow From The Big Agencies
For a long time mobile media buying was a bit of a sideshow in the big European agencies. With little infrastructure it was impossible to track campaign performance. Instead of having control, agencies had to depend on the word of publishers and ad networks who spent their budget. Things have improved somewhat over the past twelve. DoubleClick released DFA for mobile last year, giving agencies more control over campaigns. The growth in the smart phone market means that cookie tracking is now possible on some devices. Big agencies are now a lot more bullish on the mobile display market. Budgets for mobile will grow this year – and even more test spend will be made available to mobile ad nets. When DoubleClick finally gets around to developing the universal mobile cookie, we will see an explosion in the market.
Attribution Comes Centre-Stage As Affiliates Get Hammered By Post-Impression Metrics
Affiliates are in trouble. Their business model is being slowly killed by post-impression attribution. As affiliate and performance budgets begin to merge, affiliate specialists are likely to feel the squeeze. These compnies are really banging the drum hard about the subject of post-impression attribution – and the IAB is being lobbied heavily to get attribution back on top of the agenda. The click is not being awarded property, as the cookie-chasing ad nets eat the affiliates' lunch. There is also some concern in the agency world that cookie bombing is distorting the current attribution model – as was clearly outlined by a recent insider post on ExchangeWire. Expect a lot of finger pointing on this one, as the industry agonises over post-click versus post-impression.