Auke Van Den Hout Discusses Decoupling, The Cookie Directive And How Adatus Is Bringing Third-Party Data To The European Market
by Ciaran O'Kane on 31st Mar 2011 in News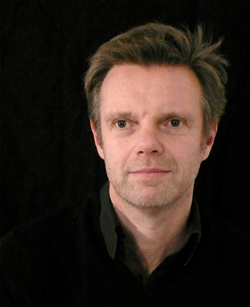 Data continues to be the hottest topic in display. How do I leverage it, how do I value it and more importantly how do I trade it? Auke van den Hout is the Founder of Adatus, a pan-European marketplace for third party data. ExchangeWire spoke to van den Hout recently about the Adatus model, the value of decoupling data from media and the imminent EU directive on third party cookie tracking.
Can you give some overview on the Adatus operation in Europe?

Adatus is a real time data exchange, offering profiles for audience targeting.
Adatus had a successful launch in the Netherlands, our first market. Over the past 10 months we have contracted more than 70 data partners (publishers and online shops), on an exclusive basis. These dataproviders generate 10 million unique users on a monthly basis. This effectively covers the total Dutch online population. Adatus offers three types of profiles for audience targeting: demographics, interest, and in market. To give some insight on volume: with 10 million unique users, Adatus generates 30 million buying intents per month. The main categories of Adatus are Automotive, Travel, Shopping and Real estate.
As Adatus is a data only company, the profiles of Adatus are being bought by advertisers via our media partners, such as leading portals, the biggest ad networks and the most important sales houses. Since December we are performing a significant number of campaigns in all categories. We have seen strong results. As we have now proofed the business model in the Netherlands, we are rolling it out to other European countries.
How are publishers going to value and sell their data? Can pubs really generate sustainable revenue from selling their own user segments?

It is difficult for publishers to value only their data, as they have always combined media and data. However, the best way to maximize the 'stand alone' value of data is to separate it from media. That is the reason we have a data exchange, which makes pricing of the data transparent and guarantees the best price. It also concentrates all demand in one place, which ensure liquidity. We have seen that publishers can generate strong revenue from selling their data segments. In the way we work, selling data creates an additional revenue stream for publishers, on top of their current revenue. It is effectively profit for the publisher, as there are no costs involved. And as the publisher remains anonymous, there is no cannibalization either. That makes the Adatus approach so strong.
Is decoupling data from media the right strategy for publishers?

Data or media is not an 'either or' strategy. Publishers continue in their current strategy of selling media and data combined. Through Adatus they generate an additional revenue stream by selling data only, as the data is sold on a separate exchange. The taxonomy that we use makes it possible for the data to generate the highest value, independent of media. As Adatus aggregates data from multiple publishers and online shops, it creates scale for advertisers in a way that individual publishers never could. That way, publishers can tap into big advertising budgets that were closed to them before.
Can you give some insight on how a typical trade would work on your data exchange?

It is very simple. The taxonomy we use is very dynamic and user friendly. First, the advertiser selects the segments of data he is looking for: demographics, interest and in market. An example could be an airline that wants to target families in market to fly to Ibiza next month. He can dynamically see the availability in his target group of choice. In this process he can alter the destination or extend the period of travel. That way he creates his optimal audience. After he makes his selection, he defines the price he is willing to pay and places the bid. After the bid is accepted, the profiles are transferred real time to his media partner of choice.
How is Adatus working with European advertisers and agencies?

Our experience is that advertisers very much understand the concept. In the end, they are interested in 'people' not 'pages'. We therefore have strong demand from European advertisers in automotive, travel, shopping and real estate. The Adatus data approach is also attractive for agencies, as they can now offer a scalable solution for targeted advertising to their clients, that was not available before.
Next to agencies, we see more and more business coming from alternative channels such as trading desks, exchanges and DSP's. Adatus is media agnostic, in the sense that we work with any media provider. We therefore can deliver our data to any party in the eco system. Our platform provides for easy integration with ad networks, trading desks, DSP's, and portals.
Is the incoming privacy directive on third party cookie tracking going to hamper the growth of the Adatus business?

The incoming privacy directive addresses the concerns of consumers. The perception of advertising by consumers is not always good. As an industry we have not informed the consumer enough about the way internet advertising works. Targeted advertising makes many internet services freely available. While this is in favour of the consumer, it is often not realized by him.
Politicians increasingly recognize this trade off and therefor embrace the self regulatory framework that the internet advertising industry had initiated. This framework provides for full disclosure in case cookies are used, and the possibility for opt-out. The result is that consumers are better informed, which enhances trust. And people that have trust are more receptive to targeted advertising. And that is in the end good for the online advertising industry as a whole, including Adatus.
There have been a lot of issues around using Exelate and Bluekai segments in automated buys. It is thought that both did not have enough European data to justify the cost. Has Adatus signed up enough European publishers to ensure a) there is enough liquidity in the exchange and b) there is enough European data available for buyers?
Up till now that is correct. But that situation has changed. We now have full coverage in our launching country the Netherlands. We already have several data deals in the UK and Germany, both through our existing partners that work paneuropean and through new data partnerships. We are growing fast. And only when we have enough profiles in a certain vertical, we open it up to the advertiser. That way the advertiser can be certain to have enough scale.
You are working closely with BlueKai's technology. Will you be making the TMS (tagging management system) available to clients?

All our data partners use the technology from BlueKai through which they offer their data on the Adatus exchange. The BlueKai platform is really unique: it can handle billions of transactions each day, has a very dynamic taxonomy and is privacy centric.
What are your plans to bring the data exchange to other markets in Europe?

Adatus has a pan European strategy, as an increasing number of advertisers want to do scalable targeting in multiple countries. We will have coverage in the main European markets by next year.