Peter Mycock, Managing Director, Criteo Australia Discusses Criteo's Australian Expansion, Scalable Personalised Retargeting & Increasing Publisher's Yield
by Ciaran O'Kane on 6th Sep 2011 in News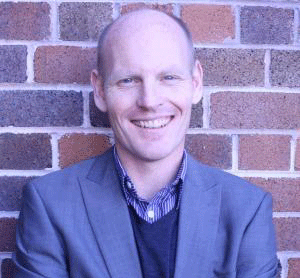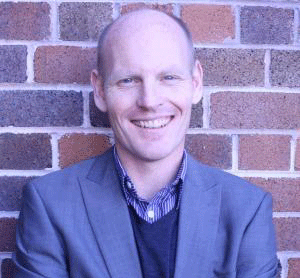 Peter Mycock is Managing Director for Criteo Australia and is spearheading Criteo's expansion into the Australian market. Here he discusses how Criteo's personalised retargeting offering is really an expansion of search and how the integration with both Kenshoo and Marin allow advertisers to manage both search and acquisition through one interface.
He goes onto explain how Criteo increases publishers yield and says in some cases pays rates which compete with premium campaigns. He also forecasts video to become the largest online format by 2014.
Criteo has recently moved into Australia – why Australia? What other markets is Criteo servicing in the APAC region?
The Australian market is another important territory for Criteo and an integral part of our APAC expansion, which also includes Japan and Korea. Australia is a compelling market for Criteo, driven by the growth in ecommerce, continued advertiser focus on profitable and relevant customer acquisition, and as a way to support our global partners who are keen to leverage this proven solution locally.
APAC, including Australia, represents another huge opportunity for Criteo to expand its quickly growing global footprint.
Can you give an overview of Criteo's offering to advertisers and publishers in Australia? Are you a Demand Side Platform (DSP)? A trading desk?
Criteo is the global leader in scalable personalized retargeting. Criteo enables the top worldwide e-commerce companies to re-engage with website visitors who have left their site via highly targeted personalized display ads. These relevant ads are dynamically generated in real-time with product recommendations, based on the visitor's browsing history, leveraging Criteo's proprietary performance driven real-time audience buying and automated dynamic creative optimization technologies.
Criteo's clients pay only when prospects click through and return to their website, creating a low-risk, high return value proposition. Criteo displays billions of uniquely personalized retargeted banners each month and works with more than 1,200 of the top worldwide e-commerce companies.
Criteo provides a strong value proposition to publishers as a large incremental revenue channel with competitive cpm investment from new and uncapped budgets. The technical integration is simple and quick and completely non-intrusive as no data is taken from users or publisher sites and Criteo  emphasizes consumer privacy and publisher data protection.
Criteo is not a DSP or a trading desk, but provides a unique technology solution that allows advertisers to acquire and retain customers on a performance basis while also allowing publishers to increase their yields on an incremental basis. Overall, we have a proven technology which facilitates an optimal acquisition channel for advertisers and efficient sales channel for publishers. 
Who are Criteo's biggest competitors in Australia?
To date we have no competition in Australia, which allows us to provide unique value to the market. However, one downside is that the Criteo team is alone in tackling all the marketing, awareness and education, but the market has responded and adopted the solution very positively.
How do Kenshoo and Marin fit into Criteo's platform? What do they add to Criteo's offering?
Criteo is very much a natural extension of search and with 98% of people leaving websites without completing a purchase it is even more important for advertisers to capitalize on their search investments. Criteo's dashboard for managing campaigns is very self-service oriented and can be managed very similarly to a search campaign which has led to us partnering and integrating with best of breed search technology providers. The combined effect is that advertisers can manage their search and acquisition campaigns through one interface and get an even better understanding of how profitable these acquisition channels and subsequently optimise this investment further.
How has retargeting evolved over the past few years and what is the most effective way to employ re-targeting?
There is probably a longer 'white paper' answer to this but broadly technology has had to evolve much more quickly to keep pace with a highly educated online consumer. Online consumption has shifted from low expectations of what data or product is available to constant demand for the most relevant product at the right time with the best offer. Consequently technology has had to evolve to ensure we have an acute understanding of this sophisticated user.  Analytics, data and personalisation will continue to be critical to delivering a unique user experience.
The most effective way to implement re-targeting will depend on a client's objectives, but broadly, if the focus is on customer acquisition and retention then this should be an integral part of a long term cost of sale strategy, akin to search investment. Criteo's personalised retargeting solution is a really an expansion of search.
How key is semantic and behavioural re-targeting in the prospecting cycle?
Each of these channels are important in helping to identify the general audience profile, if behavioural, but the hard part is then making that message, offer or product relevant.  This is where analytics, data and technology capability are important in narrowing the funnel.
There's been a lot of debate in Australia recently around whether or not ad exchanges will commoditise publisher inventory, resulting in downward pressure on CPM prices.  What's your view on exchange trading in Australia?
Google stated recently that when their exchange won a bid, publishers generated 188% more revenue compared with indirect sales to ad networks and other third-party buyers. In the long-term, we are convinced that as in search, the second bid wins, open auction will deliver the best value for the publisher. However, in the near-term this requires liquidity of bids to ensure a good second price bid.
Our advice to publishers is to understand how each advertiser will be bidding. If this is an advertiser using user data but with a single price of $4.00 for every bid on your site, then a floor price will often generate much better revenue for you, while still hitting the ROI target of the buyer. If the buyer is like Criteo and has a different price for each impression, then the great virtue of RTB is that it allows the publisher to sell an impression at $4.00 and also at $0.50 based on the alternative bids available. As a result, we spend much more with a publisher each time the floor price falls.
Can you explain how Criteo increases publisher's yield on unsold inventory?
Criteos' predictive technology makes a decision on a user's propensity to click and also the price we can pay for the impression, which enables us to pay a higher premium on any unsold, channel or targeted inventory. As we are buying on behalf of many advertisers we can also deliver a consistent revenue stream and as the advertiser performance continues to optimise this allows us to continue increasing our CPM rate and subsequently have a better priority with the publisher. Sometimes, we are even able to pay rates that compete with premium campaigns.
Is Criteo dependent on agency spend – or do you take a stronger client direct approach?
Criteo generally works directly with the Advertiser as the technology implementation is very straight forward and as we are building and serving the dynamic personalized banners in house and optimizing the media buy through our own network, then we are able to operate autonomously. However, Agencies are an important and strategic channel for Criteo and the business has been structured to support both direct and agency relationships.
Are some industry verticals more suited to Criteo's offering than others?
Criteo has significant expertise in retail, travel and classifieds, but we are also seeing good success within other verticals such as auto, gaming, subscriptions, ticketing and some telecommunication and financial segments. Any high trafficked transactional ecommerce site with a large product suite will work well with Criteo.     
Are your clients actually aware of ad exchanges? Do they see the benefit of real-time bidding (RTB), real-time audience buying and re-targeting?
I would say that the majority are aware of ad exchanges and yes I believe that they see strong value benefit in RTB and personalised re-targeting.
How key is creative and dynamic creative optimisation in re-targeting?
This is a very important element as the ability to automatically serve and optimise dynamic creative allows the advertiser to deliver a relevant, targeted and highly personalised message, based on a product that the consumer is already interested in buying. Due to the personalised nature this increased relevance typically increases the CTR six-fold and by making complimentary and similar recommendations, based on users with similar browsing history, we are also able to drive increased cross and up-sale revenue.
Does Criteo use third party data? Is there much third party data available in Australia? Do you see the data market growing this year?
Criteo does not use 3rd party data and availability is obviously more limited in this market. As we do not take any data from either advertisers or publishers, but simply act as technology partner for both, this puts us in a unique position of directly benefiting both entities in a mutually beneficial way.       
How do you see the display landscape evolving over the next year? Video? Mobile?
With an on-going focus on user engagement, access, and measurement, brands will continue to explore and develop opportunities within Video and Mobile.  It is not surprising that video is forecast to be the largest online ad format by 2014 and the increased speed of user adoption may well bring this date forward. In 2010 Japanese companies already invested more than US $1 billion in mobile advertising and so it is likely that investment in other markets will trend upwards driven by relentless consumer desire for a smart phone to be permanently attached to them. 
What's coming up for Criteo in the next year? Any new product development? New markets?
Criteo will continue to focus on driving strong growth for its partners in Europe, North America and APAC and this will be underpinned by the large engineering practise that has a number of new product initiatives in the pipeline. We have worked hard to become the largest global personalised retargeting technology provider and we look forward to an exciting year ahead as we build out our business in APAC.
Follow ExchangeWire APAC on @ew_apac
Join us on Linkedin: ExchangeWire: Ad Trading, APAC
Ad ServerAd TechAdvertiserAgencyAnalyticsAPACCreativeDataDigital MarketingDisplayExchangeInventoryM&AMedia SpendMobilePerformanceProgrammaticPublisherSearchSMETargetingVideo