Adam Jablonski, Founder and CEO, Epom, Discusses Online Advertising Trends In The Polish Ad Market
by Ciaran O'Kane on 10th Apr 2012 in News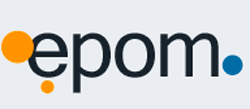 Adam Jablonski is Founder and CEO from Epom. Here he discusses some key trends from the Polish online ad market, and how the mobile and automated channels are attracting budget in one of Europe's fastest growing markets.
Poland has been at the forefront of progress and innovation in the online space over the past couple of years. The country's integration into the European Union has been a key driving force for further rapid development of technology, particularly digital media start-ups. Online marketing has become one of the fastest-developing niches, thanks to the formation of a strong technological basis and the newly-opened opportunities for international collaboration.
Despite the recent financial crisis, the negative tendencies haven't actually touched the internet industry in Poland. According to the recent Adex IAB study, the value of the Polish market in online advertising in the second half of 2011 amounted to nearly one billion złoty (£240m). Major brands and agencies are constantly increasing their online advertising budgets.
The consistent growth of expenditure has actually become a feature of online advertising in Poland over the past couple of years. It wouldn't be a mistake to state that the local market today is one of the the top five most developed countries in Europe, as far as digital marketing is concerned.
Such expansion of the online advertising market is, to some extent, maintained by the rapid development in e-commerce, as these fields are closely interconnected. With over 18 million of Poland's population (38 million in total) online, Poland is the eighth biggest internet market in Europe. Polish users are now making online purchases more frequently, which is leading to an increase in effectiveness of online marketing channels.
Mobile Ad Opportunity

Mobile advertising in Poland is developing at a significant rate. The Polish mobile ad market is in a high-growth phase. The majority of the connected population in Poland search for goods and services, the best places to eat and entertain themselves – all via their mobile phones. Recent research carried out in Poland reveals that owners of smartphones and tablets are more likely to purchase online and spend more; and Polish advertisers are now fully using the marketing opportunities at their disposal in the mobile channel, including mobile display – which is currently experiencing significant growth.
As we notice the increase of traffic among Epom clients moving to mobile, we are currently paying special attention to the development of our mobile solution. Mobile advertisements are very flexible in terms of targeting, and although this market niche is currently mostly occupied by large agencies, the possibilities for development are huge. Profitability will mainly be provided by the growth of mid-sized companies, who will gain opportunities to target their audience and personalise their ad messages with mobile advertisements. Because of that, we expect to see big growth in the mobile ad market in Poland over the coming 12-to-24 months.
Display Attracting Budget
Online display continues to attract a gradual increase in expenditure for standard IAB units from the advertiser side. It is, actually, one of the fastest-growing online ad channels along with mobile advertising. We are also seeing 55-60% of advertisers that purchase standard banners also spending part of their budget on rich media ads and video ads.
Rich-media ads lead to better consumer engagement and improved ROI over standard web banners. According to average statistics, covering all Epom publisher, the average banner CTR is 0.08%, whereas rich-media ads are seeing a 1.1% CTR, which is now attracting significant budgetg.
The data clearly shows that advertisers are paying more attention to the customisation of targeting, optimisation of their ad campaigns and deep analysis of acquired information, in order to maximise the effectiveness of every spent euro.
Polish RTB Trend
Real-time auctions, which have quickly won over the U.S. market, are one more powerful buying methodology rapidly developing in Poland now. Real-Time Bidding (RTB) is recognised as something creating the best value in terms of ROI, both for sellers and buyers. And Polish DR advertisers are realising the ROI opportunity around real-time buying. It is providing local advertisers with more ways to control and target a high-value audience; and publishers are receiving a wide array of possibilities to monetise their inventory by selling their ad space in a competitive real-time auction.
The growth of the Polish RTB market is mostly influenced by the fact reputable Polish advertisers like to know what they are purchasing before paying for it – and are more likely to define their price within an auction instead of purchasig ad space via complex forms offline.
The online advertising market in Poland will obviously see further rapid development in the coming years with the continuous growth of the mobile ad channel and real-time auctions. Advertisers will, surely, focus on optimising their ad campaigns aiming at maximising their revenue. And the Polish online advertising market will continue to move more towards data-driven media buying.
Learn more about the emerging CEE market on June 07 in Berlin at ExchangeWire's first EuroSession event.