adscale Launches RTB Platform For The German Market; Makes Billions Of German Ad Impressions Available To European Buyers
by Ciaran O'Kane on 7th May 2012 in News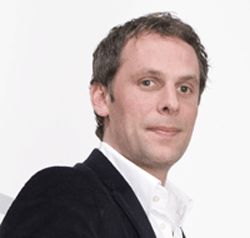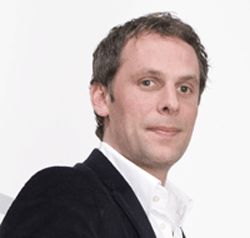 adscale has announced that is putting two-thirds of its available inventory through its new RTB platform, and integrating local and international demand into Germany's biggest supply source of – coveted – .de domains. Here Matthias Pantke, CEO of adscale GmbH, speaks to ExchangeWire, about the launch of the RTB platform and what it means for German publishers.
Can you give an overview of the new RTB-enabled platform? And who will be integrated with the platform?
The RTB offering at adscale is competing with the already existing marketplace. As a first step we will offer only IAB ads.
With our RTB solution Publishers get the opportunity to decide from case-to-case which advertisers and campaigns they want to allow for RTB. Another option which is really unique at adscale compared to international players: Publishers are able to individually approve or disapprove post view campaigns.
How much RTB-enabled inventory will be available through the platform?
Currently about two-thirds – or 180 million ad impressions per day – of our inventory can be traded via RTB. In the medium term we want to offer our whole inventory via RTB.
How important is it for publisher clients to have local demand partners integrated?
It is a huge advantage to bundle all the demand local and international on our platform – especially for publishers. It is important to unite all revenue streams on one platform – regardless of whether it is post-view, branding, performance, re-targeting, cpc or RTB campaigns.
The bundeling of all demand on one platform will ultimately help our publisher partners increase yield.
Is it important for big sales houses to partner with a local RTB platform?
From a publisher point of view it makes no sense to integrate another platform for RTB, because the complete potential can only be bailed out if all revenue streams – RTB as well as non RTB – come together on one platform. We successfully foster relationships to all leading sales houses in Germany for years. The key to our success is that we match the needs of the local market. Therfore our RTB solution fits well with local requirements. That is why publishers at adscale are able to approve or reject post-view campaigns individually – an option international players do not offer.
How is that going to help local publishers in terms of accessing new spending budgets?
We arranged co-operation agreements with new local partners that only trade via RTB, especially in the re-targeting market. Furthermore new international revenue streams are being generated over our platform. Due to the efficient technical options – RTB versus callback – new budgets are now available that weren't there before for our German publisher partners. New demand volumes via adscale has now substantially increased.