Jesh Sukhwani, Managing Director, Xaxis China Discusses Rolling Out Their Solution in the Region
by Ciaran O'Kane on 20th Nov 2012 in News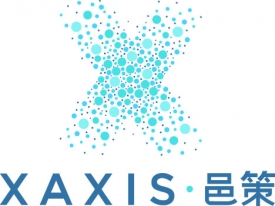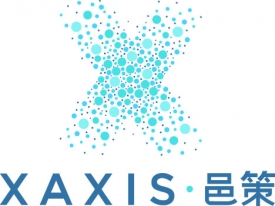 Why is Xaxis rolling out its solution in the Chinese market?
We have been planning our China launch for quite some time now. Part of that planning included in-depth conversations with our GroupM agencies and clients. These conversations made clear that a need and demand for audience-planned campaigns exists. Both agencies and clients were keen on extending the existing Xaxis offering into China. The online digital advertising market in China is estimated at approximately ¥80 billion (£8.1bn), with growth rates of between 50-60%.
What will the Xaxis model be in China? Will it be similar to Europe and the US?
Each of the markets that we enter is different, but our model remains the same: leverage data and technology to help agencies and clients reach and engage with audiences at scale. We work with our clients to clearly define campaign goals and then deliver on those goals. This will be the same in China.
Is it all about offering international clients transparency in China? Or will you look to sell into domestic clients also?
GroupM China and its agencies have an approximate 60:40 spilt between global and domestic clients. Xaxis is working across all of these advertisers to achieve media efficiencies and deliver audiences at scale.
A lot of big Chinese publishers work on Cost Per Day Metric, and most don't allow third-party ad serving. How will Xaxis buy from them? Will this be an education service?
That will be a large part of our efforts, it is in every market. It's always about educating your partners and clients on approaches to improve campaign performance and provide insights. We have had, and continue to have, discussions with media vendors on how Xaxis can help better monetise their inventory. Additionally, the exponential growth in the penetration of third-party ad serving in China will create even more opportunity.
Google's AdX appears to be the dominant exchange in the market. Does Google's aggregation of supply make it easier to launch a Xaxis-like solution in the market?
In China today, Exchange buying is still very much in its infancy. However, exchanges are only one aspect of how we purchase inventory for our clients. We also leverage our existing relationships with publishers outside of exchanges. Since AdX launched in April, several other exchanges have followed; either exclusively offering their own biddable media, or a mixture of their own media and third-party inventory. While small, the amount of inventory available through exchanges is growing.
Are the Chinese exchanges just as important - particularly Tabao?
Very much so. The more media that is traded through exchanges in China, the greater transparency and efficiency gain that can be achieved for advertisers. Ultimately, this adds more value to campaigns. Again, we source inventory from multiple sources and the more inventory we can access, the better.
China has a fragmented online ad market. How will Xaxis navigate it for clients?
Imagine a piece of smashed glass - that's how fragmented China´s media market is. We haven't just gone into China by taking a global company in market and hope it will work, we have proactively taken a global company into the local environment and adapted ourselves to the conditions. For the better part of a year we have been having discussions with all local stakeholders and navigated our way through the entire value-chain to prepare for our launch.
Given the wage inflation in the Chinese digital advertising market, how difficult will it be to hire local talent?
We are the largest and fastest growing company of our kind in the world. While finding talent is always a challenge, we're already seeing tremendous interest from the most talented digital media minds in China.
AnalyticsAPACTradingTrading Desk