Investigating MENA: 'Confidence in Emerging Markets,' by Newaz Islam, Sales Director MENA, QUISMA
by Romany Reagan on 30th Jan 2013 in News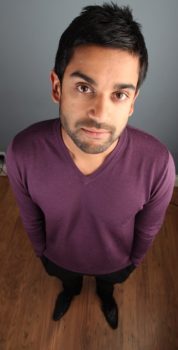 QUISMA gives its view on the Middle East and North African Region after opening its Dubai office at the end of 2012, its first step out of the European region.
Not too long ago, the digital media landscape in the Middle East-North African (MENA) region comprised of a small pool of mainstream sites and portals. Now, marketers and brands in the region are opening their eyes to the kinds of performance solutions that Europe, and the US in particular, have enjoyed for a much longer period of time. In the last three years, performance marketing has become an established and well-understood concept in the mindset of advertisers and agencies alike, so now that QUISMA have launched a new office in Dubai, we can take a look at how the region is shaping up on the digital world stage.
Digital media investment in the UAE/MENA region has been consistently lower than for other media channels, such as TV, which attracted US$2bn last year. However, increasingly both local and international brands have included digital in their planning and the CMO Council of the Middle East project a 35% growth in the digital media sector between now and 2015. However promising this kind of growth figure is, there is still some way to go before confidence is all-encompassing, as this growth will only bring digital spend up to 10% of overall marketing budgets by 2015. That 10% is set to amount to an estimated US$580m spend on digital advertising.
This is an especially surprising response from MENA marketers, considering the time users spend online in the region. Bayt.com recently found that a third of MENA internet users spend more than five hours per day surfing the web.
Although display advertising is gaining a new lease of life in the MENA region. with large brand advertisers stepping into the arena, social networking has also gained ground as the most common online activity across a few regional markets, in particular the UAE, Tunisia and Algeria. In fact, 89% of polled social users in the UAE said that Facebook had become their first port of call when logging on to the web, taking priority over checking emails and instant chat. Meanwhile, YouTube usage has increased significantly, especially since the UAE-specific domain youtube.co.ae was announced mid-2012, with a view to fostering more organic content within the region.
Economic Recovery
In economic terms there is cause for optimism, with early signs of recovery showing themselves, following on from the global economic struggles of the past few years. This effect is being felt thanks to the influx of reputable tech-based companies entering the market. Dubai Internet City is in itself a sign of confidence in the UAE and the region as a whole, since giants like Microsoft, Google, Yahoo! and electronics manufacturers have been steadily creating an important technology development hub here since its opening in 2000.
The new breed of tech business in the Gulf is inclusive of specialised performance-based agencies. Due to the global climate, agencies like QUISMA, offering performance marketing guidance, can thrive in the Middle East and North African region, due to a strongly cultural focus on delivering return on investment for advertising dollars.
2013 and beyond
There are a number of key trends due to emerge in 2013, and beyond, which are primarily audience-driven:
- Social media will continue to take centre stage for most brands. The need for a well-planned and structured social presence will become more paramount. The Gulf's focus on numbers, increasing ROI and profit is starting to shift towards a focus on building meaningful communities around brands, and management of those communities – an approach which feeds a mutually beneficial social media strategy.
- Mobile will further disrupt the purchase journey in the context of awareness, research & comparison and point of purchase. In summary, mobile accelerates the purchase funnel, whilst acting as the glue holding other media together and keeping users engaged while out on the move. Brands will leverage mobile marketing for loyalty, engaging experiences, e-commerce, or to drive in-store footfall. While in Europe mobile advertising has just seen a boost in confidence and spend apportioned to it, MENA has yet to see the same kind of budget percentages being apportioned to this newer medium.
- Based on audience demand, there is a growing focus from brands away from online TV to mobile snippets. Although less popular in other regions, mobile video consumption is seeing high growth in the region. Mobile video offers multimedia content online and, for brands, engages users more deeply due to the high level of interactivity, compared with traditional banner advertising.
While the trends are globally aligned, the reality of building a digital marketplace in MENA that can compete on the world stage will necessitate even more changes in thinking over the coming years. User privacy remains a hotly debated topic across the region, as does a sense of traditionalism and fixation on ROI which, in many cases, media professionals confess to holding companies back from truly adapting to the changing digital environment. Despite the hesitation, however, breaking free from accepted norms and taking businesses in a totally new direction may well be the gamble that pays off for MENA executives.