Turn Digital Audience Report: Multichannel is the Marketing Multiplier, Cross-Channel Advertising Triples ROI for Brands
by Romany Reagan on 16th Oct 2013 in News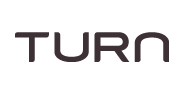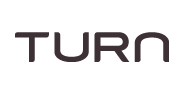 In 2013, there has been a 137% global increase in brands that advertise across multiple digital channels (mobile, display, social and video), according to the new Q3 2013 Digital Audience Report from Turn. What's more, the analysis found a 500% increase year-to-date in brands advertising across all four digital channels. The value of these strategies is clear: brands moving from single to multiple channels average a 300% improvement in advertising ROI; and consumers seeing ads in more than one channel convert at a 24% higher rate than those who see ads in just one channel.
Global marketers now have an unprecedented opportunity to reach across channels to engage in meaningful conversations with consumers moving from device to device, shifting formats and media. A recent Forrester study reveals that 90% of adults use three different device combinations to complete one simple task. In 2013, we see brands ramping up quickly to keep pace with ever-moving consumers, following them across mobile, video, display, and social media.
Earlier this year, Turn introduced the 'Digital Elite', a high-income group of consumers that represent the top 2% of the online audience and attract more advertising spending than any other group. That audience exhibits the most cross-channel behavior of any segment worldwide.
This report showcases insights from the most recent quarter, July to September 2013. The goal of this information is to help advertisers lead data-driven, audience-first strategies across every media channel, format, and device. Included as well are core global trends in eCPM pricing and formats to provide a snapshot of market forces and the media spending landscape.
The Rise of the Cross-Channel Brand
Turn data shows an explosion in cross-channel ad strategies in 2013. The drive for ROI is sparking marketers to think "audience first" and create strategies that target and engage consumers when and where they're most receptive.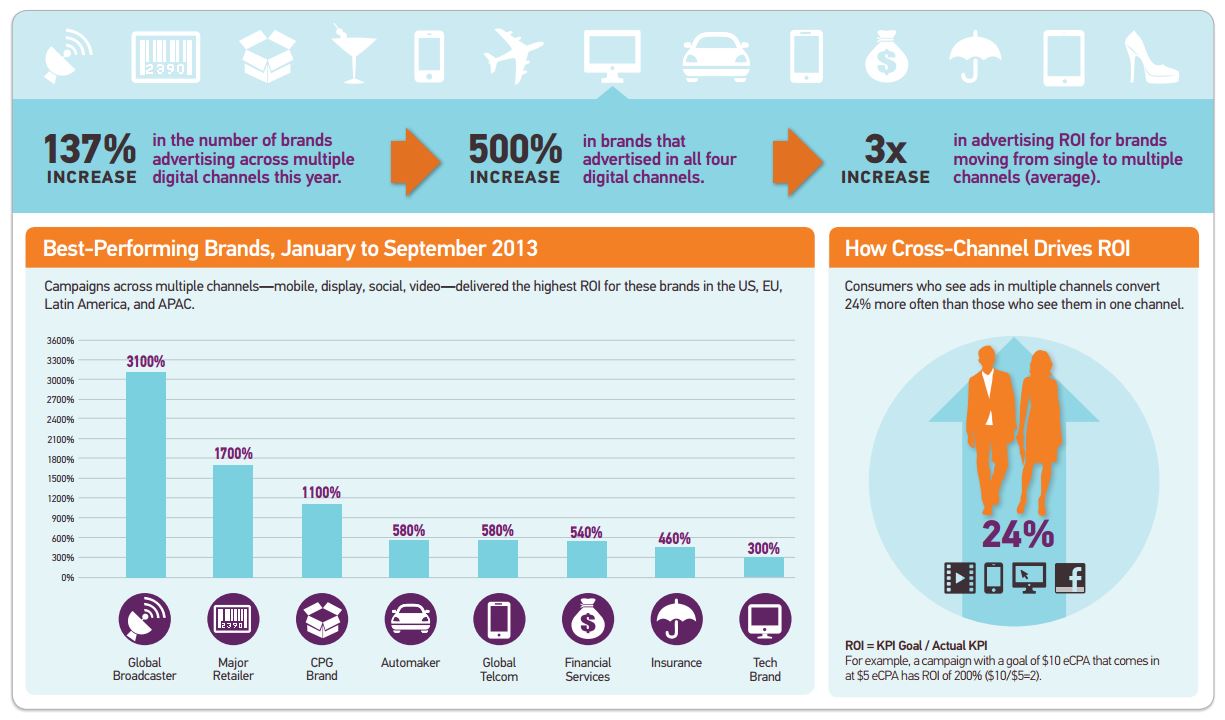 Q3 Global Ad Format Trends: Reaching Relevant Audiences Across Online Channels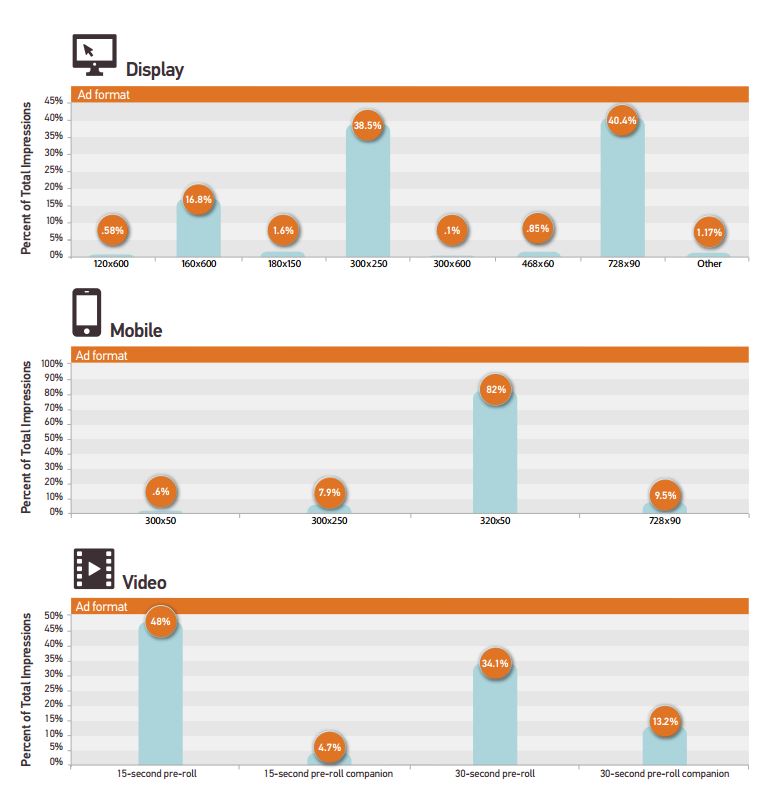 Q3 Global Ad Spend Trends: Worldwide eCPM Averages Across Display, Mobile, Social & Video Channels
Insights
-- Display ad eCPM continued to climb, moving from $1.22 in Q2 to $1.28 in Q3. Global impression volume is stable, but the summer lull has given way to amped-up back-to-school/holiday media buys starting at the end of September.
-- Mobile eCPM increased marginally from $1.01 in Q2 to $1.02 in Q3. An increase in impressions available is keeping pace with revved-up demand, with more dollars moving to digital and mobile.
-- Top advertisers continue to drive demand for Facebook and Facebook Exchange ads, which attracted $0.45eCPM in Q3 vs. $0.39 eCPM in Q2. It's been an astounding year of growth for Facebook advertising, with eCPM up 87% year to date.
-- While pricing increased July through September, online video eCPM remained essentially unchanged this quarter dropping marginally from $11.03 in Q2 to $10.97 in Q3with volume staying consistent.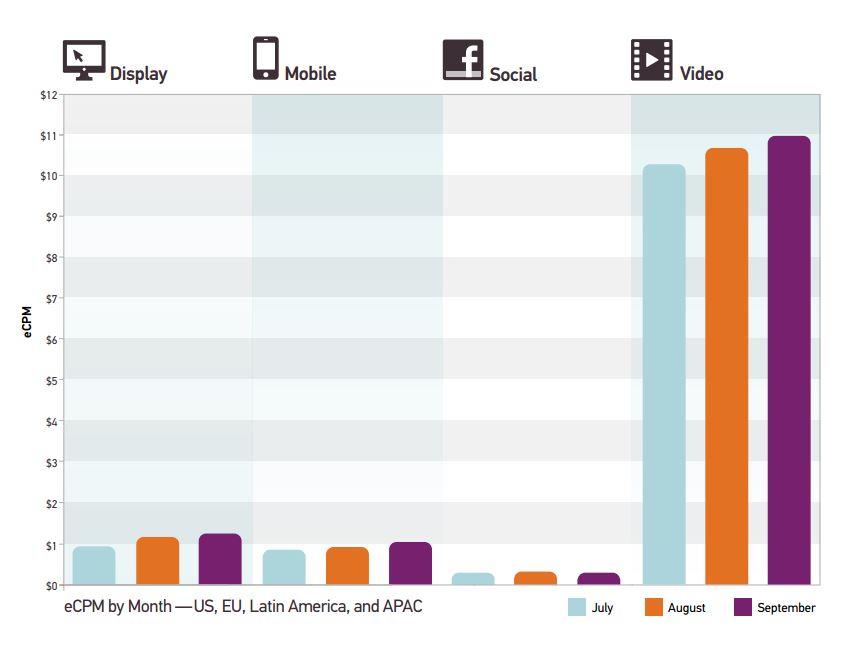 Q3 Global Ad Spend Trends: Worldwide eCPM for Display, Mobile, Social, and Video Channels
AdvertiserCross-ChannelDisplayMartech