Mike Harty, PowerLinks, COO, Discusses The Automation Of In-Text, In-Image And Native Ad Placements
by Ronan Shields on 17th Dec 2013 in News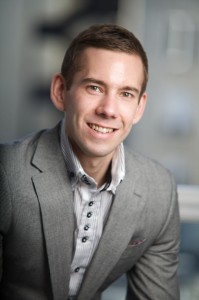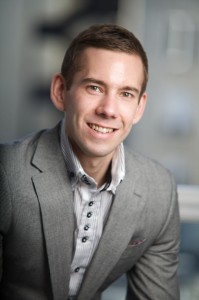 With advertisers looking for programmatic options outside traditional IAB banners - and publishers looking to secure pricing higher than the average clearing price of £1-£1.50 CPM in the European spot market - new "enabler" sell-side solutions have emerged to help publishers make available higher yielding ad slots. ExchangeWire spoke to Mike Harty, COO, Powerlinks, about how his company's self-serve solution is allowing publishers to make available in-text, in-image, and native, ad inventory to demand in the programmatic space.
Can you give an overview of the PowerLinks proposition? How does this differ from in-text ad nets like Vibrant?
PowerLinks is a pure-tech platform, facilitating the buying and selling of in-text and in-image ad inventory along with native placements. We simply act as the plumbing.
We have built our technology from the ground up, giving complete control and transparency to both the buyers and the sellers. We do not compete against our clients as we don't operate a network nor do we transact on media ourselves.
Is the fact you are a self-serve tech offering give you an edge over traditional ad networks in the space? How does your exchange work?
We believe so, largely because we have worked to expand the boundaries of in-content by building an ecosystem which is designed to bring scale. The fact that we're a pure tech play makes us more applicable and relevant to a wider range of publishers, providing them with the opportunity to generate significant revenues with the control required for them to embrace such a solution. There's a level of publisher that will never embrace a network model, and as such they will want to manage their own inventory without devaluing it by way of an ad network. This also lets them replicate existing partnerships from display, integrate and manage their data offerings, as well as explore opportunities around sponsorship which would not be possible via an ad network. Major League Baseball is a prime example of a publisher that has embraced the platform from each of these aspects.
From a buy-side perspective, we offer the buyer full control and transparency over where their campaigns can run, access to optimisation tools as well as higher performing ad inventory to run alongside their display buys.
Our exchange is simply a way of accessing high performing ad inventory via our platform. Supply partners make their inventory available with a set of business rules around them and buyers will target their campaign based on their objectives and KPI's. The exchange acts as the decisioning mechanism and it transacts based on an algorithmic mix of ad relevance, quality and price, all in real time.
Given the way "programmatic" has grown significantly, how is PowerLinks enabling publishers and networks to build solutions around automated demand?
Historically it has been impossible to trade in-content ads programmatically, so in that sense we are enabling the market in this new channel. We're acting as a pure tech platform for publishers and networks to take advantage of this opportunity, with the full control that is required to make it work for them.
We're simply allowing publishers and networks to reconstruct the same demand ecosystems as they have in place for their graphical display.
Are you integrated with much demand in the European market?
Yes, we have a lot of demand across Europe from our current buy-side clients, which includes a number of white labelled vertical specific networks, who use our bidder as their platform. This creates high quality in-content specific campaigns within core vertical networks.
We are now really accelerating our demand proposition across the European market. The simplest way of accessing the inventory on the PowerLinks exchange is via the PowerLinks bidder. This has all the features and functionalities you would expect from a standard buying platform. We are in advanced conversations with the large ITDs (independent trading desk) and ATDs (agency trading desk) across Europe, as well as video and mobile buying platforms and ad networks.
How effective is in-text advertising - in terms of potential revenue for publishers?
The PowerLinks solution for publishers is not only a value-add around revenue, but also around delivering personalised content recommendations to the end user. As such, our proposition helps publishers achieve their wider business goals by helping them drive more page impressions, increase site stickiness and cross pollination of unique users between their different web properties and site sections.
However, it is the incremental revenue which compels publishers to adopt our platform.
Once we introduced greater control and relevance within this space, publishers started to instantly realise the value of this channel and the revenue behind it. To date, due to the ad network approach, a lot of the performance stats behind the formats have gone unrecognised, but our greater publisher transparency is changing that. All of this means that in recent cases, PowerLinks has been responsible for close to 20% of publishers' digital revenues despite only 'seeing' an average of 7% of their audience. This has encouraged some of our clients to move towards a 'quality over quantity' approach, where they realise that greater revenues don't have to mean more ad placements.
With smarter controls and features, they have been able to integrate these formats into their overall advertising proposition, opening up new budgets such as CPC (cost per click) and CPE (cost per engagement) and making them better able to meet their advertiser's broadening range of KPI's (viewability, video engagements, etc.), with a significant uplift in revenues.
Our in-image proposition helps publishers achieve this too. In-image generally outperforms more standard ad placements by over 20 times, delivering greater relevancy and consumer action.
Are you looking to open up publisher inventory to affiliate shopping partners?
It's funny you should ask this, as the original basis of the PowerLinks system was optimised around performance.
The first version of the platform was designed to pull in thousands of retailer feeds (at one point, we were pulling in 22,000 retailer feeds daily). From here, the original bidder was designed to auction keywords between affiliate partners based on conversion rates, the subsequent eCPC (estimated cost per click), and hyper-relevancy between the keyword and the product. All of this auctioning was run, optimised and reported around individual keyword placements on individual publisher URLs (we addresses), which helped us find the best affiliate placements. This is technology that we still use today.
In 2009, when we first started out with our R&D, we merged a number of the largest ecommerce specification catalogues, leaving us with the biggest consumer electronics and entertainment product database in the world. This work gave us an innate understanding of the products, what they are, how they relate to one another and how much they cost. This data based work was the foundation behind the bulk of the 1.5 billion-plus unique keywords and key phrases that our system recognises and understands.
Our performance capability is enhanced by a lot of the semantics work that we've carried out over the past five years too. Aspects of our patented algorithm were designed to decipher the differences between more 'passive evaluation' media and 'active research' pages. This understanding is critically important when it comes to our ad decisioning within the exchange environment, and helps us to auction the right offers at the right time in the user's journey. Being able to understand conversion primed environments lets PowerLinks put extra emphasis behind performance led campaigns, and in these perfect environments affiliate campaigns can generate the highest eCPCs.
While most ad server clients and demand partners use PowerLinks to deliver immersive brand experiences, especially with the utilisation of high impact non-IAB [Rising Star] units, the core of the system is built around performance marketing. It's always been our belief that creating a truly powerful performance tool was the difficult part – making campaigns work well for brands is the easier part.
The advanced targeting that PowerLinks delivers has been amply illustrated in numerous DR (direct response) campaigns which have delivered double-digit click to conversion rates at scale.
So much like any exchange, affiliate offers will inevitably have their place in this ecosystem, so although this is not our core offering it can definitely be part of the demand solution.
What kind of ad inventory is available via the PowerLinks solution?
The PowerLinks exchange has a mix of standard and non-standard IAB formats. One of the most powerful and distinguishing features of PowerLinks is the platform's ability to transform the performance of standard IAB units. This lets us bring scale to in-content, both programmatically and via direct sales. The use of IAB ad formats is a great way for clients to begin selling PowerLinks, as units like the 300x250 MPU (mid-page units) are always in high supply.
However, a lot of the demand partner interest naturally lies in the more exciting ad formats that we deliver. Accessed via the PowerLinks bidder, the platform is able to grant access to a raft of more engaging non-standard formats. Of these, we have seen a particularly high usage frequency around units like ours lightbox, as well as the sponsorship opportunities offered via native ad units and performance driven video supply.
Our native ads particularly excite me, because they focus on delivering the end user value that we believe is utterly core to the success of this solution. So units like our football stats or financial tracker provide live information via APIs, and they see extremely high ad engagement rates and repeat engagement rates.
We are continuing to innovative with new ad templates while continuing to build out supply across all verticals in all major geographies.