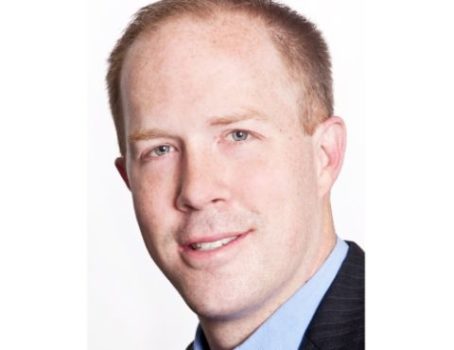 Greg Williams, Co-Founder and Senior Vice President of OPEN partnerships at MediaMath, acknowledges that the ad tech industry's lack of transparency, and jargon, has made it difficult for marketers to commit to investing their budgets into one platform or another.
In this piece he calls on the ad tech sector to be more open, even though many firms will flinch at the idea of discussing their capabilities and limitations in the same arena as their direct competitors, and detractors might argue that this could diminish innovation.
MediaMath's Williams will be speaking at the ATS Singapore conference next month (7 July), where he will deliver the keynote address. Availability of tickets is limited, but some can be bought here.

The online advertising marketplace is moving at breakneck speed. For marketers looking to maximise the potential for their brand online, technology – in the form of a platform-based approach – holds the solution. But as an industry, we have not made it an easy journey.
Marketers will be the first to admit that, when faced with a plethora of offerings, choosing a technology partner can be a difficult process. An overload of options and lack of transparency means that many find the decision-making process so complex that they ignore marketing technology entirely. This doesn't help anyone: not them, their clients, or the overall ecosystem.
The marketing technology landscape, with armies of ready investors, has seen an explosion of companies – each promising to deliver smart, nuanced solutions to solve a marketer's business challenges. Pitch language is unashamedly complex and jargon too often used, and frankly, it all sounds the same.
While vendors assume a great deal of prior understanding and appreciation from what is still an immature – albeit fast growing – marketplace, they must focus on the needs of the marketer. Plus with more innovation created daily, we are starting to witness a high-speed, multiple car pile-up and in the driver's seat, are blindsided marketers unaware they are adopting solutions that may not meet their needs. This results in online ad campaigns that return minimal, if any, marketing value.
For marketers looking to use the best solution to satisfy their individual marketing needs, improved clarity is essential so they know from the outset in which direction to head and what results to expect. There is also an urgent need for differentiation between companies operating in similar spheres – the motivation behind the decision to work with marketing technology providers must be to provide business value and drive ROI.
With that partnership should come a dedicated relationship that is openly transparent on the differences it will bring to help drive conversions, increase awareness, and ultimately leave the customer thinking it was the best investment they ever made.
The concept of an open ecosystem in whatever form it takes will not be popular, and many firms will flinch at the idea of discussing their capabilities and limitations in the same arena as their direct competitors – never mind joining forces.
Opponents might argue it could deaden the innovation that is surely brought about by fragmentation, it will kill competition, and that a shared community built around transparent capabilities and interoperability is as unhealthy as a fully consolidated market.
One straightforward solution could be the emergence of a community focused on education and collaboration; one where marketing technology partners come together and explain – in the most simplistic terms possible – what exactly it is that they do.
This would enable improved participation between partners and buyers, and provide a communication platform for the ecosystem. In doing so, marketers will be more inclined to learn about marketing technology and its many niche facets. Let's do away with the smoke and mirrors, and instead deliver a message that makes clear comparisons, highlighting key differences and USPs.
Helping marketers understand the benefits of all this innovation through an improved understanding of the nuances between new technology solutions will result in a surge of interest among existing and new market participants, which will result in a larger and more mature digital ecosystem.
It's time for all of us to focus on growing the pie, increasing the share of digital offers within the overall marketing mix.
You can see Greg Williams speak at ATS Singapore on July 07. Get your ticket today to get inside track on the programmatic market in the region.
AdvertiserDigital MarketingIndustry InfrastructureMartechProgrammatic