Programmatic's Multi-Channel Approach Roadblocked by Walled Gardens?
by Ciaran O'Kane on 10th Feb 2015 in News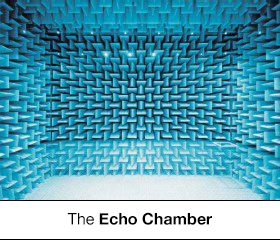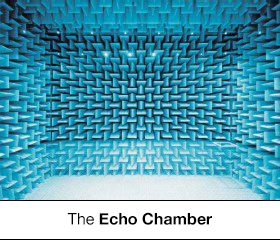 The Echo Chamber is a regular column, penned by Ciaran O'Kane, on all things adtech, mar tech and programmatic.
Programmatic advertising continues to be dominated by desktop retargeting, gaming DR, and soft brand metrics. However, there does seem to be a shift in focus among some enlightened agency decision makers.
A realisation has dawned at agencies within holding groups that their future in programmatic should be built around multi-channel buying consultation. This will ultimately have more longevity than display media arbitrage.
With that in mind some agencies are setting up programmatic units to advise clients on the execution of multi-channel buys, across search, display, mobile, video and social.
While the trading desks are still active in the process, there seems to be a more hands-on approach from the planners; spearheading strategy, specifically around technology, data and media channels.
Why the DMP is essential heart of programmatic cross-channel approach
The DMP is the most coveted piece of advertising technology at the present time. Marketers, agencies and publishers all want one. Some are borrowing. Some are buying. And some are building. It seems to be at the centre of most agency programmatic strategies.
Why is it so important? Combined with analytics and the execution layer the DMP can enable advertisers to deliver real-time optimisation across multiple channels. It can be used as an effective tool for managing and executing data from different sources.
The illustration below shows how a DMP is being positioned at the centre of the agency/client programmatic strategy.
This "DMP Data Loop" shows the flow of data through the agency/marketer ad stack, with a DMP at the hub of the process. What's interesting is how the DMP can be used to optimise a range of processes through the conversion process, including the likes of what creative to chose, optimised landing pages and media execution.
Some agencies are layering in search data (courtesy of a more enlightened approach by Google) processes which helps with this multi-channel approach.
Data bottlenecks
It should be a seamless flow of data in the system, but at the media buying execution layer a data bottleneck is starting to occur with the advent of the "walled garden".
At present there is only one real closed ad eco-system active in the industry and that is Amazon - but more are expected to be launched 2015, most notably the Facebook DSP.
The problem here, as I pointed out before in a previous post, is that these media companies are not interested in sharing their data with other pieces of tech. You can see Facebook balking at the thought of key performance data being ingested into Google's ad tech stack.
The independence of ad tech is going to be an issue going forward. Agencies are going to require some centralised view over frequency and dynamic allocation otherwise what is the point of programmatic.
I can't see Facebook, Google, Amazon or any other "walled garden" vendor playing nice together - particularly when their ultimate objective is to sell more of their media.
Enterprise takes control of the data and execution hub

With more closed bidders coming to market you get the sense that advertisers and agencies will start looking at agnostic technology, and it would seem the marketing cloud players will try to address this need.
The big enterprise players are well and truly in AdTech now - and they see the data hub as the key area they want to own.
Only last year, Oracle picked up BlueKai for several hundred million. There are rumours that Salesforce have made several offers for another of the big DMP players with a deal likely to happen this year.
But I think the likes of Oracle, Salesforce and Adobe can't just own the DMP layer, they will need to be the execution point also given the conflict of big media companies like Google and Facebook.
Agencies and marketers will be pushing for agnostic tech at this layer, and I expect that some of the DSPs will be acquired this year to help agencies complete that data loop.
Given that Adobe et al. have no real strategic interest in the media business it is hardly likely that Google or Facebook or Amazon could push back against an advertiser's request to share data with this agnostic data and execution layer.
I'll say it again: what's the point of programmatic buying if you are executing across 10 closed eco-systems? We might as well return to the days of the managed ad network buy.