Can the Gap Between Data & Creatives Ever Be Bridged?
by Ronan Shields on 1st Jul 2015 in News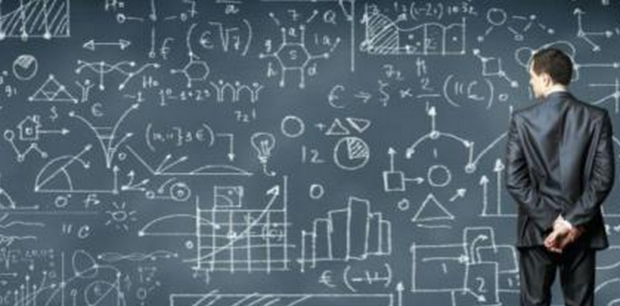 It was Cannes Lions last week, where the phrase 'data and creativity' (or variations thereof) was espoused by some of the industry's biggest names. So much so, that this year saw the debut of Lions Innovation, a special event focusing on the fusion of tech, data, and how it can feed into creativity. ExchangeWire spoke with leading industry luminaries, on both sides of the spectrum, to assess if this is the case, or just lip service to impress clients?

The Lions Innovation shortlist was dominated by brands with data in their DNA, with previous winners of the Grand Prix including The Barbarian Group for its work with Cinder – an open source software platform for creative coding.
Gain Theory, a WPP agency which specialises in attribution, was one of the founding members of the event, an exercise principally to meet with brand-side marketers and consult on how they can drive smarter, predictive marketing decisions based on data and analytics.
Meeting of Minds?

While the concept of data and creativity gathered a lot of headlines, principally from the main stage presentations, Celina Burnett, Gain Theory partner, and ExchangeWire contributor, says the use of data in the creative process is still in its nascent phase.
She told ExchangeWire: "The use of data in the creative process is still in the experimental stages [across the industry], and that's why it's great to see the development of data, tech, and ideas at Cannes with the new Lions Innovation.
"The importance of bringing data and insight into the creative process is why we're one of the founding sponsors of this 'festival within a festival'. With tech and data presenting such a high profile at what is still a creative event, it does open up the conversation to a broader set of companies, such as analytics agencies and tech start-ups."
Burnett further went on to highlight how the greatest demand for data and analytics is still at the media-planning stage, but added that the industry is starting to see creatives employ data more and more.
She added: "Creative agencies are starting to use data more, both to look at the effectiveness of different creatives, but also using real-time data feeds to make creatives more interactive and more relevant to consumers."
'Data dystopia?'

However, a recent report from industry intelligence firm WARC identified a split in the ways. In fact, the study goes as far as to coin the term "data zealots" – those advocating automated, or programmatic, technologies – and describe those afraid of a "data dystopia" that will throttle all creativity.
In fact, it was Sir John Hegarty, co-founder of BBH, and widely considered as one of the leading minds in the creative advertising industry, who barked that: "Data never created wealth, creativity has!" in an interview with Campaign USA.
However, the 'creative community' is not necessarily so partisan in its views as a whole, other creatives in the sector have a moderate take on how an increasing reliance on data will impact 'the big idea'.
Peter Baker, CTO at Rufus Leonard, told ExchangeWire: "There is a slight bugbear that everyone is thinking about big data, but you have to know when to use it and, just as importantly, when to stop."
Baker says his agency is using data to better understand audiences they've been briefed to appeal to with their creative ideas. However, he did add: "There is a generic lack of understanding of data among creative and design agencies."
When asked how well data, as a means of a 'listening tool', was embedded in the creative process, Baker's answer was "not very".
A third way

For Chris Clarke, DigitasLBi, chief creative officer, the key to better embedding data into the process of envisaging creative ideas is to view interpreting data as a creative act.
"If we give it all up to the machines it will become an entirely boring process, but interpreting data is not about looking at numbers, it's about gaining insights, and then coming up with ideas. If you look beyond the numbers, you can see real human stories," he added.
This knowledge gap among creatives is indicative of a wider lack of understanding of data in the marketing and advertising sector, he stated; adding that although it was getting a push in terms of clients putting it on the agenda, it was still a minority interest.
This was a key issue identified in WARC's report, which also noted a 'lack of trust' in programmatically traded media environments, i.e. premium ad creatives being served against poor content.
Speaking with ExchangeWire at Cannes Lions, Bill Day, Tremor Video, CEO, explained how he saw it as the role of ad tech companies to assist creative advertising agencies in how they can treat data, as well as ensure it is served in only the highest quality of ad space.
"It's our job to work with creative leaders to make their jobs easier, so they can use data to assess how well their campaign creatives are performing. Instead of saying: 'I think my creative is good', to know how well it's working, where, and with whom," he added.
He went on to explain how his outfit has historically worked mostly with media buying outfits, but this was gradually starting to extend to creative shops. He added: "The 'big idea' is still there, and is expensive, but we're starting to show them how they can use things like data to control costs. The smartest creative agencies out there are investing in tech."
AdvertiserBrandingCannesCreativeData