Google Blocks Third Party Access To YouTube Inventory Via DoubleClick Ad Exchange; Criteo Disappoints Despite Revenue Growth
by Sonja Kroll on 7th Aug 2015 in News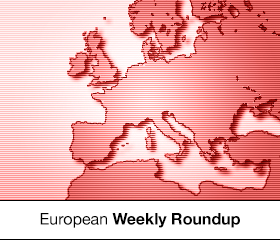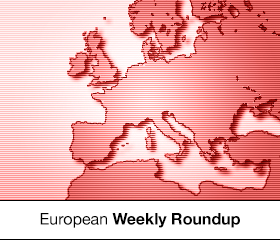 In this week's ExchangeWire European Weekly Roundup: Google shifts into anti-competitive gear by blocking third party DSP and bidder access to YouTube inventory via the DoubleClick Ad Exchange; Criteo disappoints despite revenue growth; Integral Ad Science gets new capital; ProSiebenSat.1 invests in programmatic; and Yahoo's plans for Gemini.
Google loves its walled garden; blocks third party access to YouTube inventory via the DoubleClick Ad Exchange
Google announced this week in a typically self-effacing post on its own blog that it will no longer provide third party access to YouTube in the DoubleClick Ad Exchange. In short you will not be able to buy YouTube inventory through a third party DSP or bidder. Instead you can now only buy formats like TrueView through the Google-owned DSP, DBM, or via AdWords.
The knock on effect for those DSPs depending wholly on YouTube inventory as a programmatic supply source will be immediate - and the move will doubtless put a lot of business models in jeopardy and leave one programmatic buying point for YouTube on the market.
It also indicates Google's intention to start locking down supply. This will no doubt raise a massive red flag for anti-trust investigators in the US and EU as they continue to investigate Google's competitive power in both digital media and advertising technology.
For the eco-system it is yet another nail in the coffin for the open model. The industry seems to be reverting back to an old managed supply game where data and inventory is siloed, and marketers are restricted around insight and optimisation.
Disappointment over Criteo Q2 results, despite raised forecasts
Despite record results for the Q2 2015, Criteo's quarterly review was met with disappointment this week. The ad tech provider posted a total revenue of €271m – a strong growth of 64% compared year-over-year (€165m in Q2 2014) – and a net income of €4m.
However, investors had anticipated a higher result and shares slumped in response. On Tuesday, a three-month low of USD$45.50 per share was recorded. The disappointment of investors is in stark contrast to the optimism that Criteo expressed with their adjusted full-year revenue. The company expects ex-TAC revenue between €470m and €475m for 2015. Previously, Criteo had projected full-year revenue of €454m-€460m. Earnings are forecast to be in the region between €120m and €127m.
"We believe we are well positioned to capture the massive opportunity ahead of us," said JB Rudelle, co-founder and CEO, referring to Criteo's record high of 730 new clients in Q2. While demand for Criteo's tracking and matching technology is still high, analysts are nonetheless concerned about the impact which Apple's decision to allow ad blocking on iPhones will have on Criteo's ad serving solutions.
Integral Ad Science Raises USD$67m in funding
Integral Ad Science bumps up their capital with additional funding. The ad tech specialist has raised $67m in total: $27m is equity funding by venture capitalists, led by Sapphire Ventures; an additional $40m has been supplied in the form of debt financing by Silicon Valley Bank.
Riding on the back of high demand for media quality measurement and fraud prevention, Integral Ad Science has experienced a high growth rate over the past 36 months. "It has been a tremendous year for Integral Ad Science, but our work is not finished", said Scott Knoll, CEO of Integral Ad Science. The company expects to have doubled their workforce by the end of 2015. The new funding will be invested in further development of Integral Ad Science's media buying and selling technology.
ProSieben strengthens its investment in programmatic
ProSiebenSat.1 has acquired a majority stake in Smartstream.tv, and takes a further step into programmatic. "With annual growth rates approaching 50%, the German programmatic advertising market has demonstrated highly dynamic development", explains Christian Wegner, board member ProSiebenSat.1 Group. Previously having held 25% of Smartstream, ProSiebenSat.1 is now the major stakeholder of the ad exchange platform, with a stake of 80%. Smartstream cooperates with a portfolio of 90 premium publishers and reaches more than 31 million unique users in Germany.
Meanwhile, a possible merger of ProSiebenSat.1 and Axel Springer is off the table. Insiders had speculated about the possibility of the two media groups merging. The cooperation of ProSiebenSat.1 and Axel Springer will be limited to the joint promotion of digital start-ups.
Both companies are planning joint investments in companies and funds, as well as integrating of their incubator and accelerator programs, to benefit individual start-ups as well as promoting Germany as a hub for digital innovation.
Is Yahoo getting serious about Gemini?
Looking at a year and a half of Gemini, Yahoo seems to be getting serious about their activities in ad tech. The ad-buying platform allows marketers to buy ads on Yahoo-owned web property, as well as third-party websites and apps. In the past 17 months, Yahoo has continuously added inventory, primarily for mobile, to Gemini, and worked on targeting options.
Yahoo's past difficulties in providing quality tech solutions aside, the company may be onto an ad platform that advertisers can use in a similar way that they buy ads on Google, purchasing mobile, native, and video ads across Yahoo's properties, other websites, and apps.
While some industry insiders believe that Gemini holds a vast potential, the difficulty may lie in integrating and making use of Yahoo's data, and shifting the current focus of selling Yahoo-owned ad space towards integrating external property, like other programmatic ad platforms do.
For the moment, Yahoo is concentrating on creating awareness of their ad platform among marketers, Yahoo SVP product & engineering, Enrique Munoz Torres, told the Wall Street Journal. Whether Gemini will follow the trail of competitors like Google and Facebook, who are planning ad platforms that will serve the whole spectrum of digital advertising, remains wide open.
Ad FraudDACHDisplayMobileProgrammatic