Sizmek Beefs Up Stack With Pointroll Acquisition; RTL Leads Investment Round for VideoAmp
by Sonja Kroll on 13th Nov 2015 in News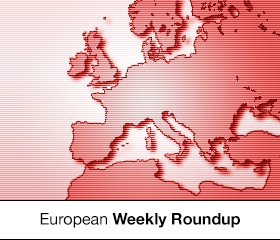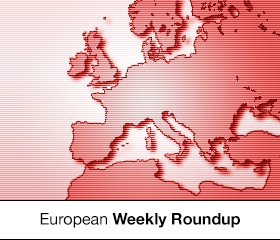 ExchangeWire rounds up some of the biggest stories in the European digital advertising space. In this week's edition: Sizmek adds DCO solution Pointroll to its burgeoning ad stack; RTL bolsters digital with investment in VideoAmp; IAB Europe and Google on the future of programmatic; a new data exchange for Adobe; GroupM invests in Yonder Media; Adform's new audience management platform; and Smaato and adsquare cooperate. 
Sizmek adds to stack with DCO acquisition
Is Sizmek the most undervalued company in ad tech? At just a USD$175m market cap you would think so. It is third biggest ad server globally after Atlas and DFA – and is quietly acquiring an arsenal of point solutions to build into its buy-side stack. Last night it had bought Pointroll for just USD$20m from Cofactor.
There are very few credible DCO solutions on the market, so this acquisition will help Sizmek sell its bundled solution to agency groups and marketers.
Sizmek is getting good at spotting undervalued assets, having acquired mobile DSP StrikeAd in a deal worth USD$10m last year. The company seems to be plugging gaps around its offering and is beefing up its tech solution to take on the might of Google and Facebook in the ongoing stack wars.
ExchangeWire end-of-year review will now doubt list Sizmek high on its "companies-to-be-acquired-in-2016". It will be interesting to see how many distressed asset sales there will be as dumb VC money flies from the ad tech space.
RTL group invests heavily in VideoAmp
More strategic investments in cross-screen technology for RTL. After snapping up online video advertising platform SpotX and ad tech platform Clypd earlier this year, the European media group is evidently keen on strengthening its digital business, not least by accessing the VideoAmp software solutions in a reaction to the data divide between TV, digital and OTT platforms.
"VideoAmp enables advertisers and content owners to transact across all screens seamlessly by focusing on data enablement for buyers and sellers", explains VideoAmp CEO Ross McCray. The software start-up, founded only last year, receives a total of USD$15m in its series A funding round, the majority of which comes from RTL. In return, RTL now holds an 18,9% stake in VideoAmp. RTL's SVP strategy, Rhys Noelke, joins VideoAmp's board.
The quasi-acquisition of VideoAmp will complement RTL's digital platforms: "VideoAmp's solutions will enable SpotX publishers to identify, target and optimise the same audience across multiple devices", says Noelke.
Other investors include Anthem Venture Partners, Simon Equity Partners, Third Wave Capital, Wavemaker Partners, and ZenShin Capital.
Programmatic future is bright
IAB and Google combine their knowledge for an article on the status quo and the future of programmatic in Europe. Penned by Paul Coffey, director, CSI Platforms, EMEA at Google, and Alison Fennah, executive business advisor at IAB Europe, the article focusses on the buy side and predicts further growth of the programmatic sector in the year to come.
According to an internal study conducted by Google, 57% of companies participating in the study are using programmatic already, with 38% of the respondents planning to use it within the coming 24 months.
IAB research suggests that advertisers are well aware of the benefits of programmatic advertising – yet do not necessarily make use of it. Barriers such as testing and training prior to engaging in programmatic advertising, are still holding back advertisers.
Bridging the gap between technology and advertiser are agencies, who more than half of the advertisers rely on for managing their programmatic buying. For them, programmatic is a priority area – an indication that programmatic is in demand from advertisers and, thus, well on its way into the mainstream.
Adobe launches Audience Marketplace
More data for Adobe DMP users. The new Audience Marketplace allows for buying and selling of first-, second- and third-party data, including a data partner network and a data-sharing cooperative.
"Audience Marketplace redefines how marketers manage, activate and monetise audiences across marketing channels", said Amit Ahuja, general manager of data management, Adobe. "Unlike other companies, Adobe simply wants to connect customers with data providers without trying to monetise any of the data in the exchange itself."
With a DMP already in place, the new data exchange could present additional value by serving as one-stop-shop which collates data sets from various providers and thus allows marketers to access all via a central hub – instead of individualised contracts with data providers.
Among the third-party providers are partners such as VisualDNA, Acxiom, Eyeota, and AddThis.
GroupM buys majority stake in Yonder Media
Hot on the heels of GroupM's acquisition of Essence, the WPP company makes further investments. Instead of an outright acquisition, GroupM now holds a majority stake in South African mobile marketing agency Yonder Media. The terms of the deal have not been disclosed yet.
"Mobile and digital usage are in rapid growth mode across South Africa", says GroupM CEO Southa Africa, Michelle Meyjes. "With Yonder Media, we will establish a mobile/social hub of excellence to support our client base and agencies and lend our scale and resources to help Yonder continue its best-in-class independent services."
Yonder Media will continue operating as an independent brand and also lend speciality services to the GroupM agencies Mindshare, MEC, MediaCom, and Maxus.
Adform releases cross-device audience management platform
Adform and Screen6 team up for a new audience management solution that supports both attribution and targeting.
Combining Screen6's probabilistic cross-device audience data and Adform's deterministic data, Adform wants to knock down the barriers created by walled gardens.
Says Jurjen de Wal, product director for mobile solutions at Adform, says "effective cross-device targeting and attribution has, up until this point, remained somewhat of an enigmatic and problematic topic within ad-tech, due to the counterproductive 'walled garden' approach that many large ad vendors insist on using as part of their strategies".
Instead of fragmenting user data, Adform's cross-device audience management aims to provide a better understanding of the consumer journey by linking users with all their devices under a single actionable unique ID in one place.
Smaato enriches its mobile ad exchange with adsquare data
adsquare bags another partnership. Joining forces with mobile ad exchange Smaato, adsquare supplies real-time audience data to enrich bid requests – and help Smaato monetise apps and push eCPMs.
"Enriching our publisher's bid requests with a variety of high-quality data sources is crucial", explains Smaato CEO Ragnar Kruse. To this end, the adsquare-Smaato partnership is aimed at providing access to dedicated audiences based on rich, quality data via a private audience marketplace.
"Today, data is at least as important as media itself", says adsquare CEO Tom Laband. Going beyond mere location data, adsquare collects CRM, app, and purchase data to build audience profiles for the demand side.
According to a recent report by Smaato, mobile users are increasingly shifting from the mobile web to apps. During the last quarter, both supply and spend figures on Smart's exchange recorded a 6% positive shift in favour of apps.
(Ciaran O'Kane contributed to this post)
AgencyattributionDataExchangeMedia SpendProgrammatic