Sky Media Partners With Videology; Programmatic Deals Announced by Channel 4 & ITV
by Sonja Kroll on 20th Nov 2015 in News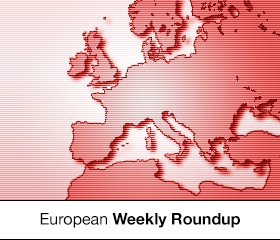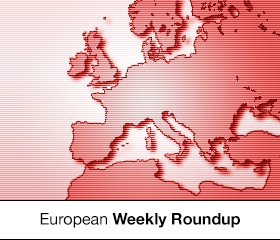 ExchangeWire rounds up some of the biggest stories in the European digital advertising space. In this week's edition: Sky Media works with Videology on programmatic system; Channel 4 and ITV follow suit with programmatic deals; Google and IAB Europe look at programmatic from the sell-side; and Spree7 acquisition opens new markets for MediaMath; 
Sky Media partners with Videology
With a plethora of digital inventory at their disposal, media group Sky wants a programmatic system of their own. To that end, the group's advertising arm, Sky Media, has chosen New York-based Videology to implement a programmatic system to cover inventory management as well as optimisation.
The new programmatic platform is to run Sky Media's digital inventory according to broadcast compliance requirements and spot clash rules.
After a six-month review process, during which Sky Media scrutinised the offers of a dozen technology vendors, Videology's track record of working with large broadcasters was the decisive factor.
Says Jamie West, Deputy MD of Sky: "[Videology's] view of video convergence is similar to ours, and we look forward to creating effective advertising outcomes that have a lasting benefit for our clients."
The new programmatic platform for Sky Media's advertising sales is set for rapid release in early 2016.
More programmatic deals in TV land
Channel 4 is hatching similar plans to Sky Media's. The UK broadcaster has just announced a programmatic exchange of their own.
With a matching launch date of early 2016, Channel 4 is planning a premium video ad exchange, dubbed PVX, for programmatic buying of cross-device and cross-platform audiences of its All 4 VOD service.
Speaking at Channel 4's Upfront event in London, Jonathan Lewis, head of digital and partnership innovation, said: "As TV viewing behaviour changes, it's vital that we adapt to keep apace with our viewers."
He added, "having proven the effectiveness of our data-driven programmatic offer, we believe that the premium video environment of All 4 is the most effective and efficient digital TV platform for advertisers to reach real people wherever they choose to watch TV".
The new PVX offering will scale programmatic buying to include All 4 campaigns that stretch across shared devices, such as YouView, Xbox, and Samsung connected TVs.
Channel 4 had already implemented a PMP earlier this year.
Hot on the heals of Channel 4's announcement, ITV has also declared their interest in programmatic. Cooperating with programmatic ad platform RadiumOne, ITV is launching Ad Sync+ in a bid to link ITV's TV advertisers with cross-screen audiences.
Advertisers will be able to target audiences based on their levels of engagement and sharing and viewing behaviours, and will have access to over 30 billion sharing events per month.
Co-authored IAB Europe/Google piece, round 2
In its second instalment of two co-authored articles about the changing role of programmatic in Europe, IAB Europe and Google are discussing the sell-side perspective of programmatic buying.
With programmatic inching towards the mainstream and the benefits of programmatic trading becoming more widely known, publishers are starting to rethink their approach, the article notes. Operational efficiency and higher returns are the key benefits recognised by most publishers.
However, differences still exist when it comes to the motivations for starting on the programmatic market. While in mature markets publishers are keen to integrate audience data into the trading process, monetisation remains the number one reason for engaging in programmatic media selling in less advanced markets.
"Programmatic success requires both technology and humans", concludes the article – but with the the lack of qualified people, and the difficulty of selecting the right technology solutions still occupying most publishers, the ad tech and martech industry may still have a long way to go to maximise the benefits of programmatic advertising.
MediaMath acquires Spree7, a leading German programmatic advertising company
The Spree7 acquisition opens new markets for MediaMath, including Germany, Austria and Switzerland.
MediaMath, today announced its acquisition of Spree7, a leading digital media consulting and programmatic implementation firm, based in Berlin, with a strong presence in Germany, Austria, and Switzerland. Spree7's CEO, Viktor Zawadzki, will hold the role of regional manager for DACH.
Magna Global predicted earlier this year that programmatic penetration in the UK would reach 59% by 2017, but just 33% in Germany. The slower rate of growth in Germany means that the opportunity is greater compared to markets where programmatic has become the norm, so it's no surprise that MediaMath are proactively striding into this market.
Speaking exclusively to ExchangeWire, Dave Reed, managing director, EMEA, MediaMath said: "Slow growth is typical of new technology entering the German market where there's a longer period of testing. This is the inflection point in Germany; the market is shifting in to high gear now, publishers are embracing programmatic."
Also speaking exclusively to ExchangeWire, Viktor Zawadzki, region manager, DACH, MediaMath said: "We've seen global players coming into the German market with a global approach. It's smart for MediaMath to leverage not just local language skills but local market knowledge to push the market further."
The DACH region has enormous potential for digital advertising, with the German digital market in particular – already the second largest in Europe – expanding rapidly. The acquisition of Spree7 enables MediaMath to meet demand in this lucrative market and play a central role in driving its development.
ExchangeProgrammaticPublisherTVVideo